I wrote this post as part of a paid campaign with Plaid Crafts, Michaels and Blueprint Social. The opinions in this post are my own.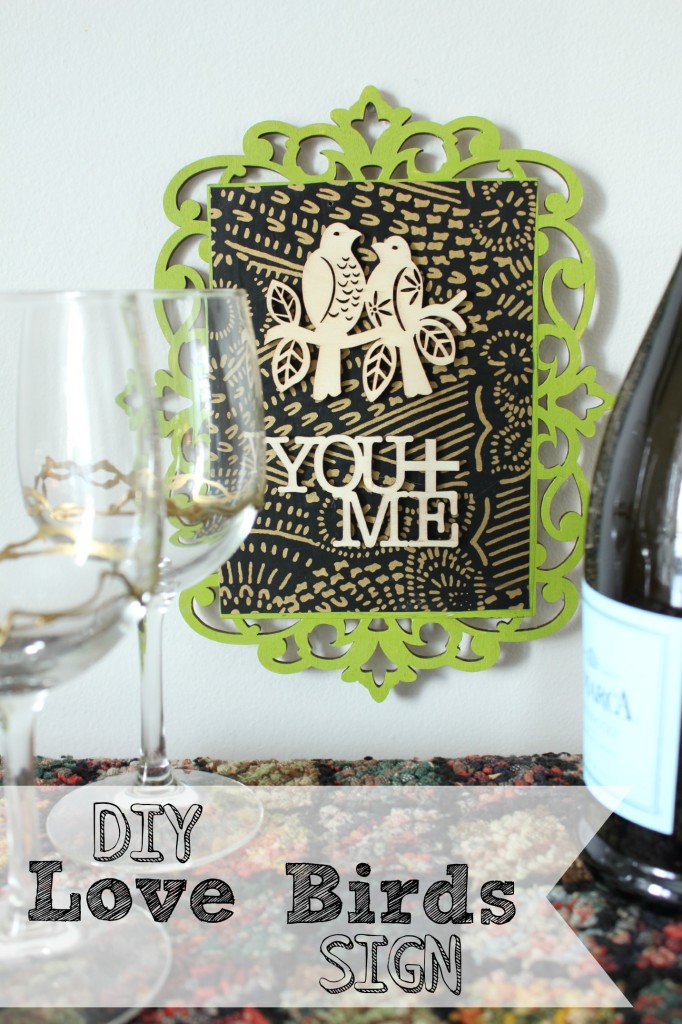 Love Birds
This wooden plaque is reminding me of just how much I adore my husband. He takes great care of me whenever I am sick. Now it is my turn to take care of him. He fell on black ice in the driveway Saturday and fractured his knee cap into three pieces. Ouch! He is having surgery to repair his knee cap later today. We could use some good thoughts and prayers today.
A few weeks ago, I accepted the Spring Wood Surfaces Challenge from Plaid Crafts and Michaels to decorate a wooden surface from their spring wood collection (available at Michaels). How cool is it, that when I opened my box, there were love birds inside? How did they know? I also received some Mod Podge and FolkArt multi-surface paint. I only had to use the wood plaque, but the birds were so cute I had to figure out a way to incorporate them.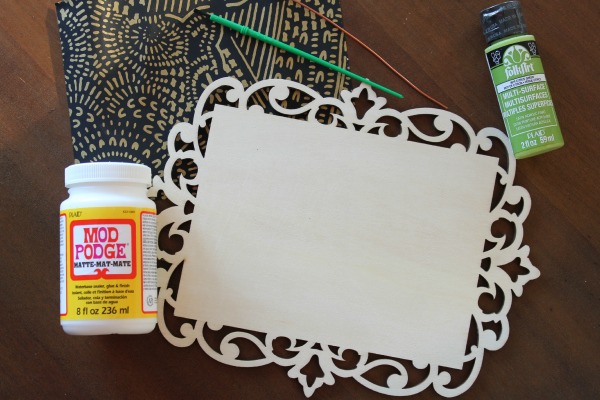 Supplies:
Plaid Spring Wood Surface and Embellishments
FolkArt Multi-Surface Paint  – Citrus Green
Paint Brush
Mod Podge
Scrapbook Paper
Glue Gun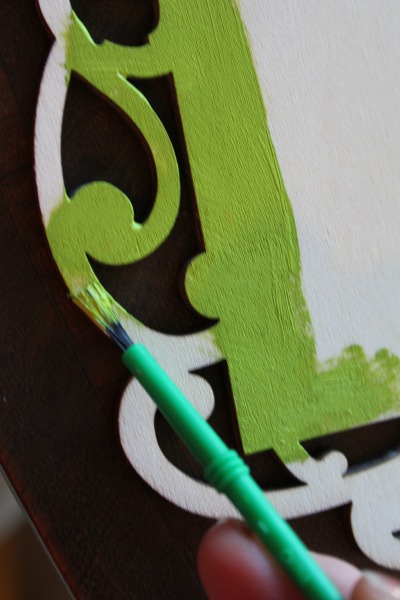 Step 1: Paint the filigree on the wood surface. You can leave the center unpainted as it will be covered with scrapbook paper.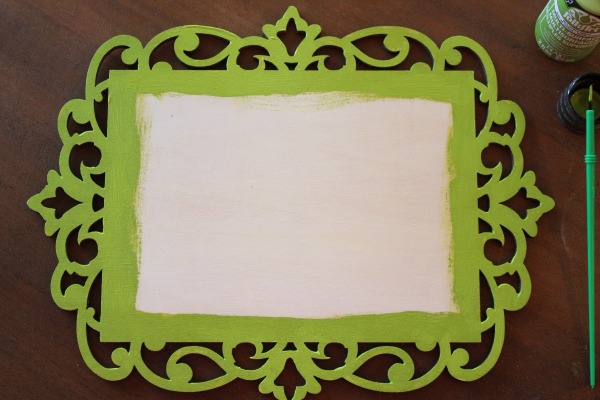 Let it dry.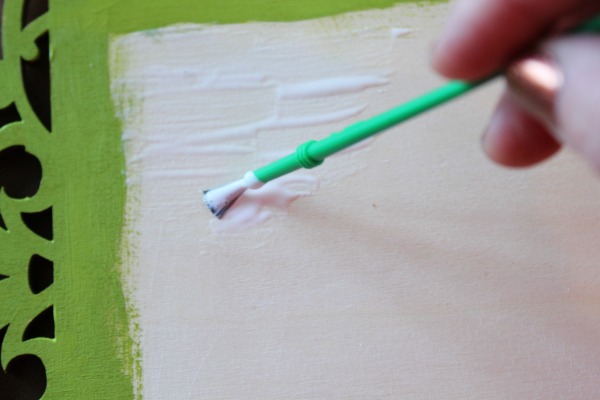 Step 2:  Cut a piece of scapbook paper to fit the center of the wood plaque. Brush one coat of Mod Podge onto the center of the surface. Place the scrapbook paper on top of the wet Mod Podge.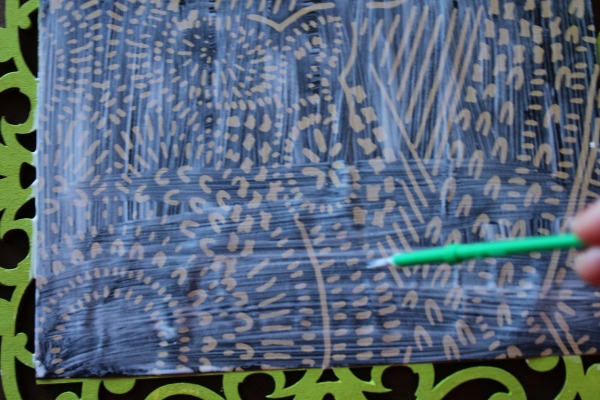 Brush a coat of Mod Podge onto the top of the paper and brush out any air bubbles or wrinkles that appear under the paper. Let it dry.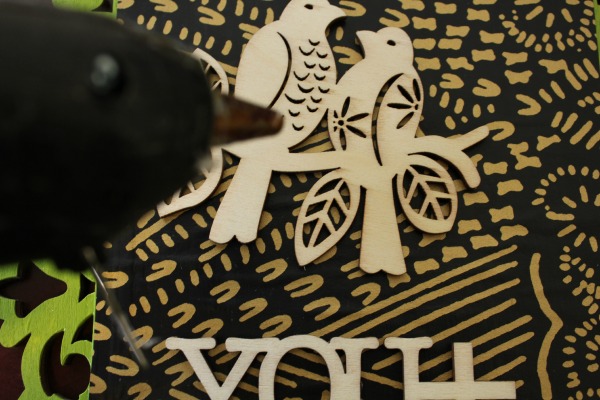 Step 3: Use a glue gun to attach the decorative wood birds and you + me embellishments to the center of the plaque.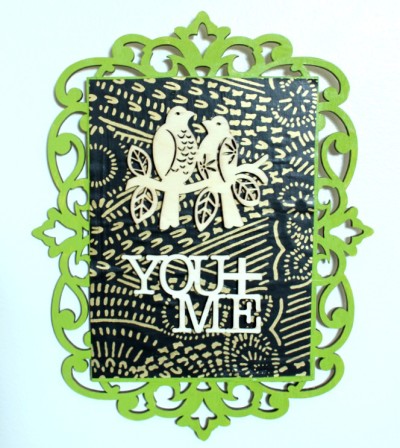 Hopefully my love bird will be up and flying soon.
Stay connected with Plaid Crafts here:
 Facebook, Instagram, Twitter, Google+, Pinterest, Plaid Online, Newsletter

Check out what other bloggers are doing with their Spring Wood Surface Challenge thoughout the month of January below.