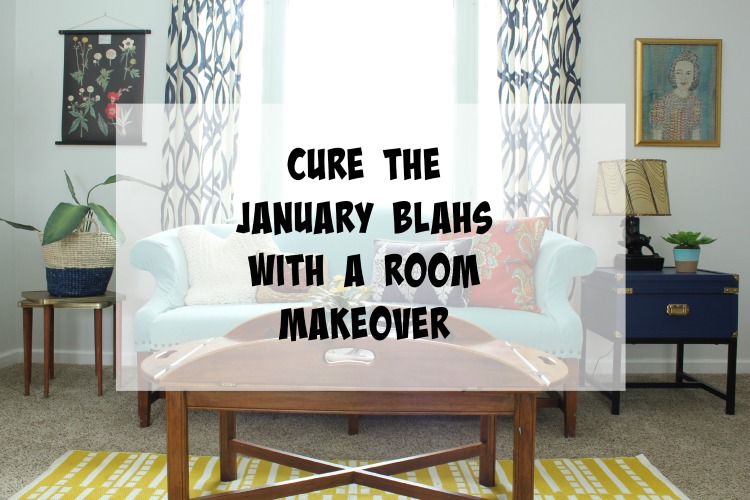 Okay, so the holidays are over. The beautiful decorations are all tucked away neatly for next year. The house seems a bit lackluster. It's 11 degrees outside and it's snowing with no end in site. Oh, and your husband slipped on ice and broke his knee cap. The diagnosis: the January blahs. No worries. I've got just the cure and it didn't cost me a penny. I rearranged the living room and gave it an early spring cleaning, and it cured my January blahs. Just like that!
Cure January Blahs With a Living Room Makeover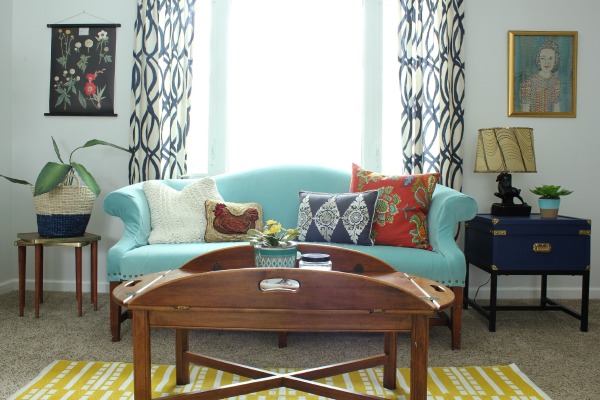 I shopped the house …
 … moved the sofa to the window wall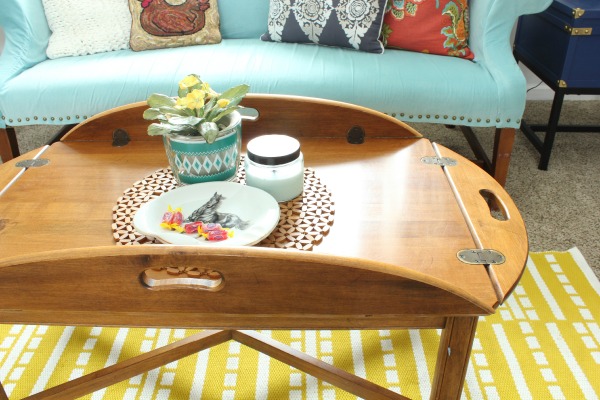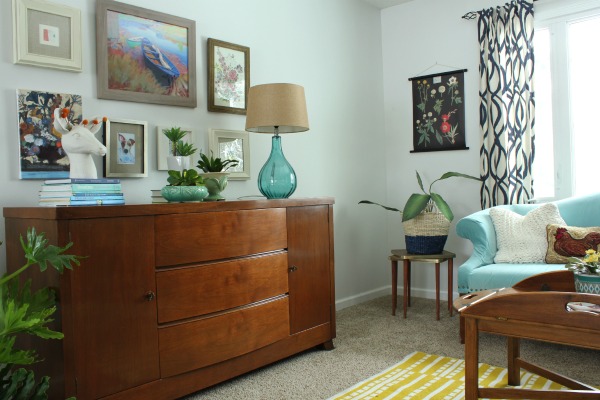 … brought in a rug from the office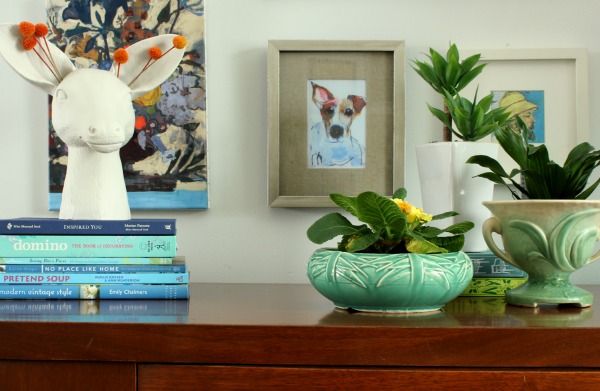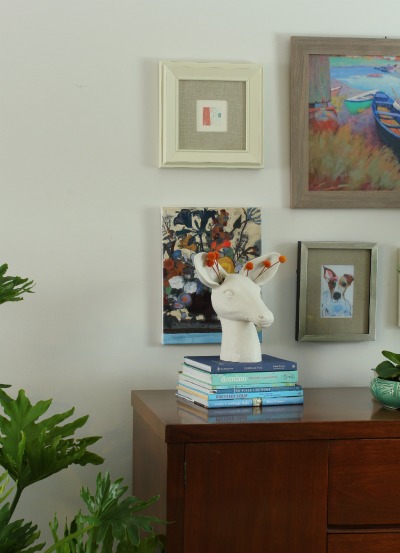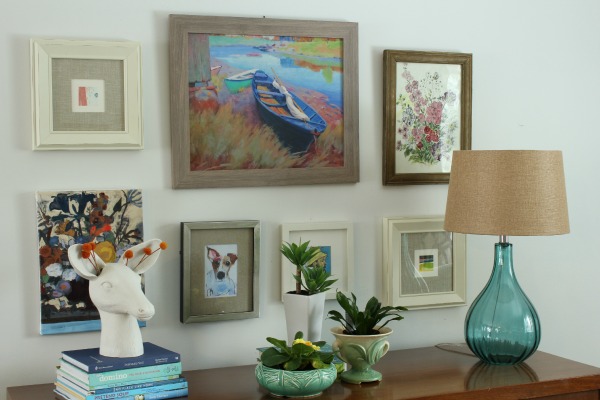 … moved a few pictures around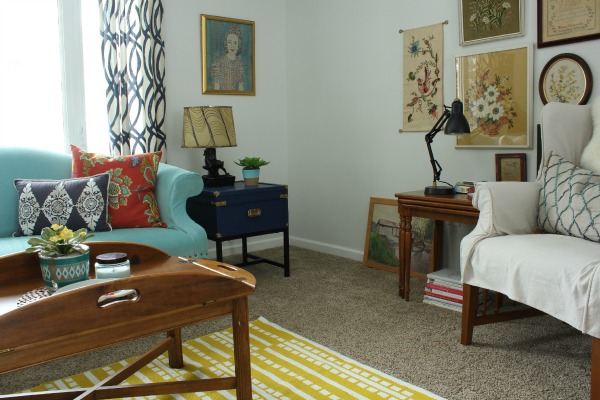 … moved the lighting around
… sat down and admired my new room with a cup of tea.

I had a fun interview with Terrys Fabrics  this week. It's part of their Creative Trends series.  You can check it out here.