Candace's Mid Century Modern Home Tour
The minute I saw Candace's Mid Century Modern home I fell in love, and I knew you would too. I asked Candace if she would let me share her home on the blog and she so kindly agreed. Are you ready for a ton of awesomeness? Let's start the tour in the living room. It has everything I love, bold patterns, Mid century modern danish furniture and lots of vintage goodness.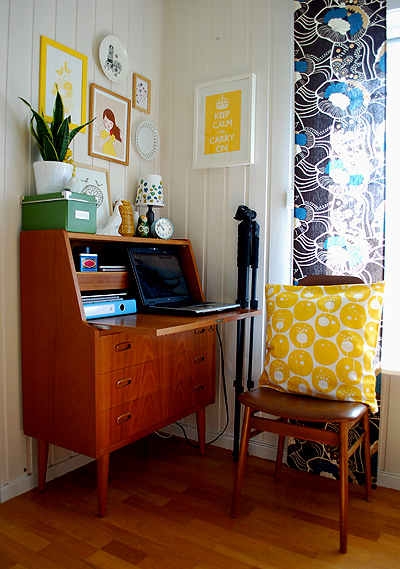 Candace is a Canadian transplant living in Norway with her Norwegian husband and children. Her decorating style is vintage eclectic with a wonderful dose of mid century danish modern. Candace shops flea markets, thrift shops, Etsy, Ikea and also finds items during her travels. The above desk was found at a local flea market for under $20. The girl artwork came from an Etsy shop, and the vintage Norwegian plates were found at a second hand shop.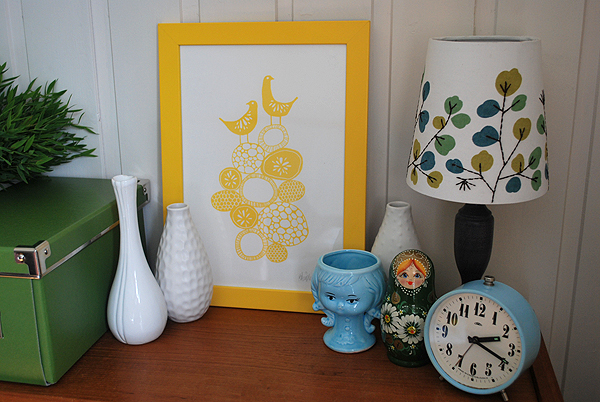 Candace bought the yellow bird art print on Etsy. The vintage alarm clock and matryoshka were found during a trip to Prague.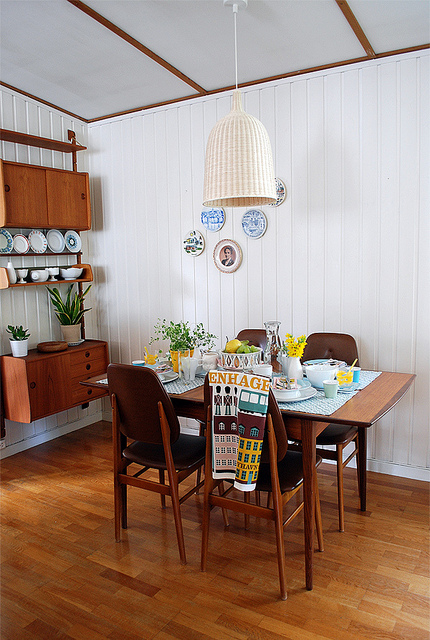 We move into the dining area and find just as much charm. Beautiful furniture pieces anchor the room. The dining table and chairs were a huge score at just $70.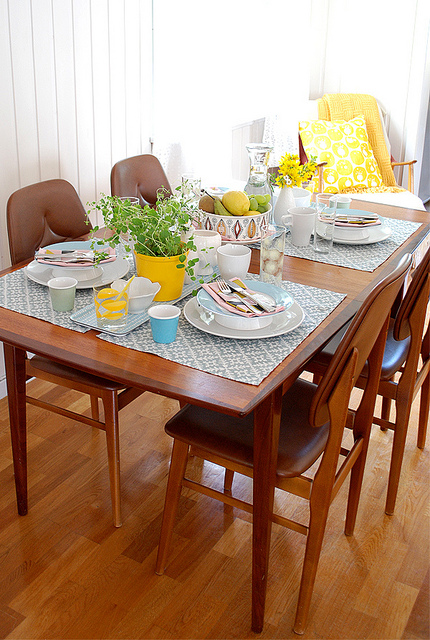 Bold patterns and vintage dishes adorn the table.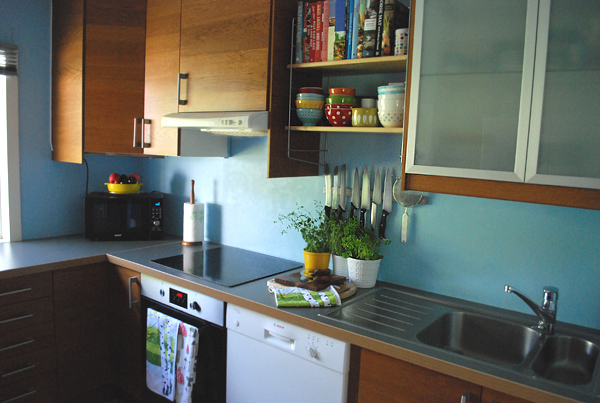 In the kitchen, a pop of blue is a backdrop to the modern wood cabinets, while a colorful bowl collection sits on an open shelf.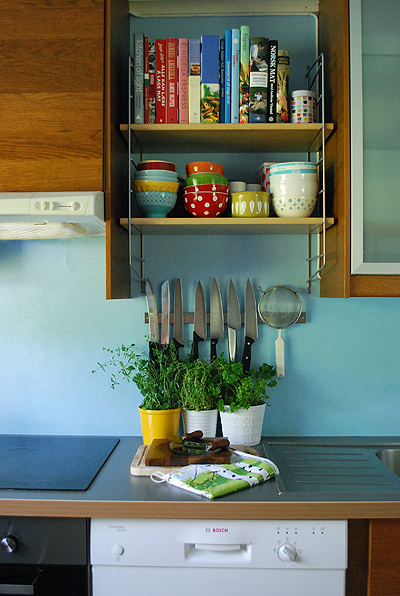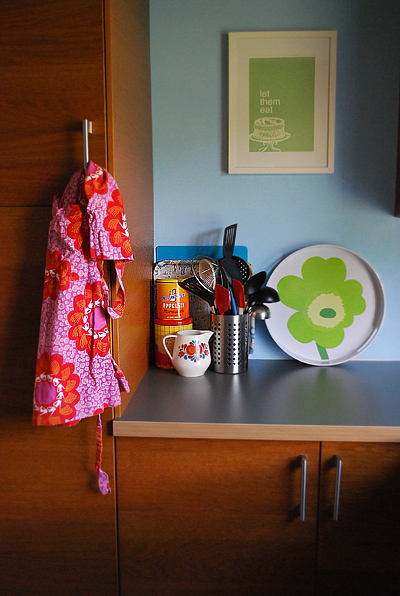 I love the Marimekko tray.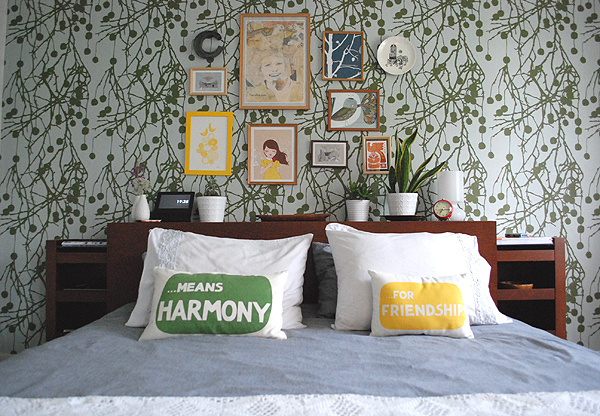 You all know I love wallpaper, and this wallpaper is a beautiful backdrop for Candace's artwork. The wallpaper is from Ferm Living and the pattern is called Tree Bomb.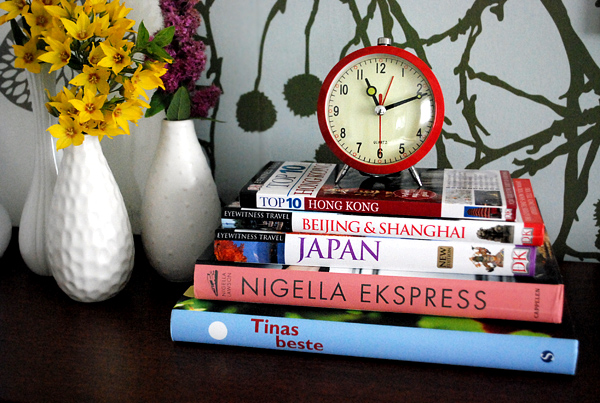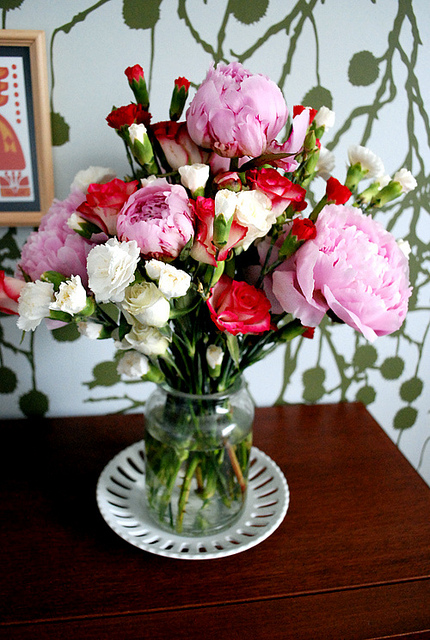 The light filled sun room is a perfect spot to read a book.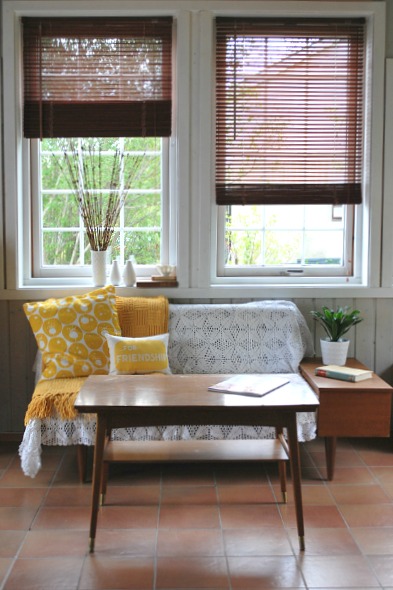 There is so much inspiration in these photos. Thank you to Candace for letting me share her beautiful home with you.
All photos courtesy of Candace Danylewich.
My husband is recovering from his knee surgery. Yesterday, he was in a lot of pain. I hope today is better for him.
Best,