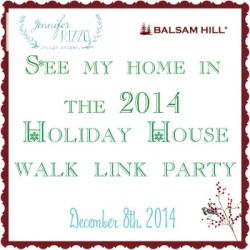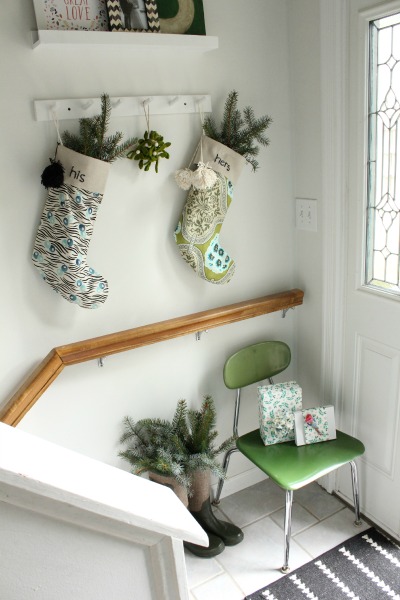 And the award for worst DIY/Home blogger goes to …. Mary of At Home on the Bay.  Seriously, if there was an award for the worst DIY/home blogger, I would win it this year.  We decided not to put a Christmas tree up this year.  Say what?!  Yes, it is true. We will be traveling a lot around the holidays and we don't have any children at home any more, so we didn't see the point this year. But I did do a little decorating that I will share with you while I sing The Christmas Song to you. I hope you enjoy our Christmas home tour. All sources will be shared at the bottom of the post.
Chestnuts roasting on an open fire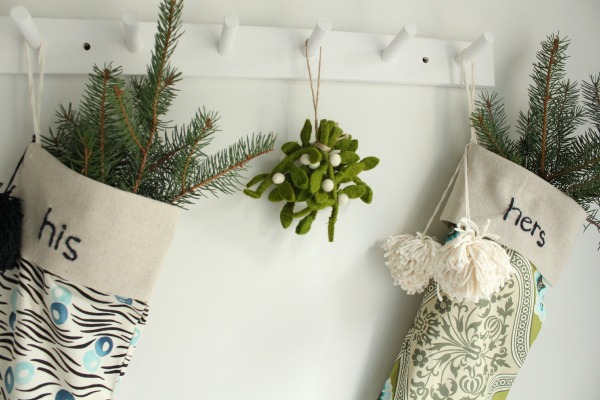 Jack Frost nipping at your nose
Yuletide carols being sung by a choir
And folks dressed up like Eskimos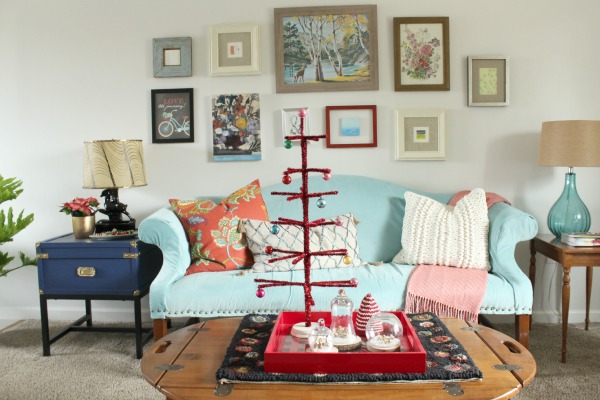 Everybody knows a turkey and some mistletoe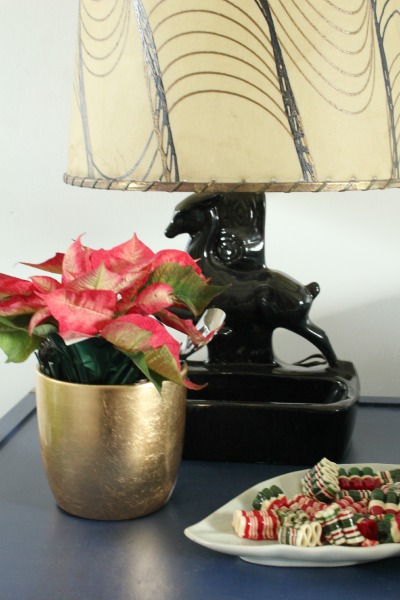 Help to make the season bright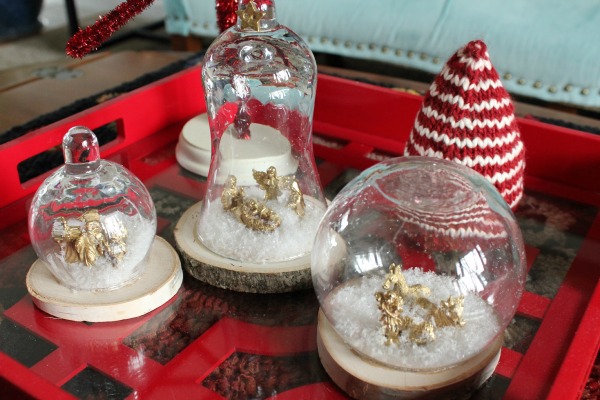 Tiny tots with their eyes all aglow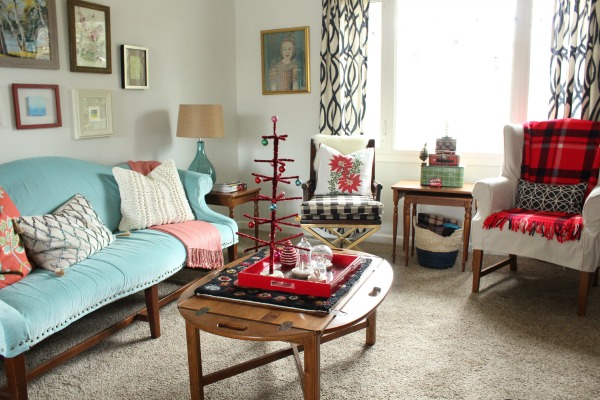 Will find it hard to sleep tonight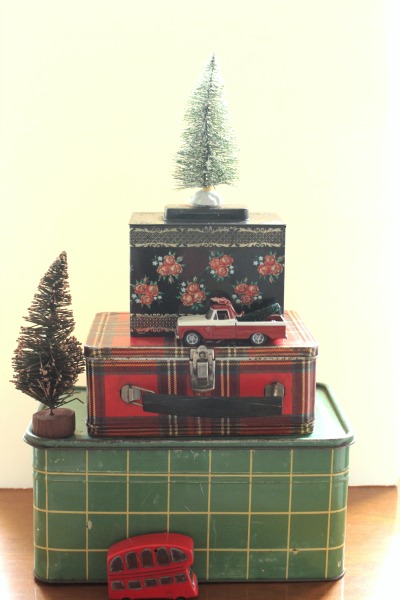 They know that Santa's on his way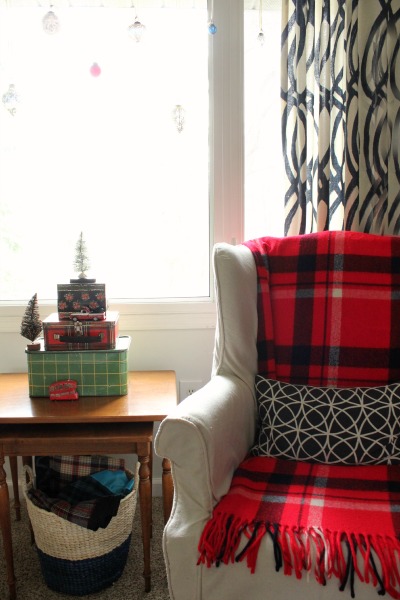 He's loaded lots of toys and goodies on his sleigh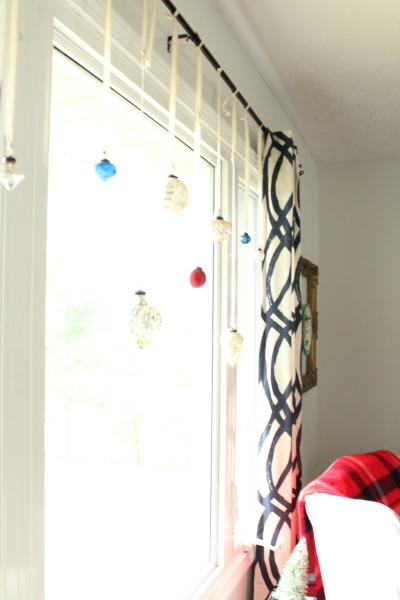 And every mother's child is gonna spy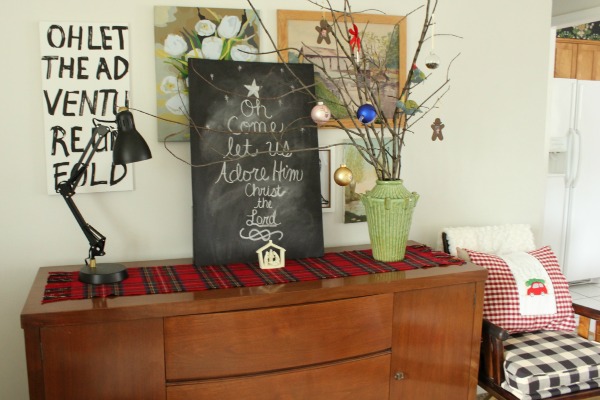 To see if reindeer really know how to fly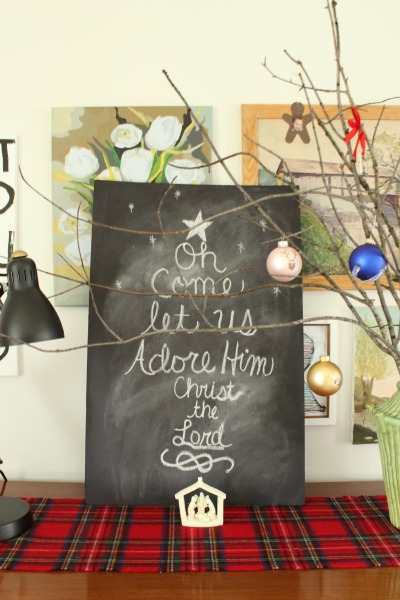 So I'm offering this simple phrase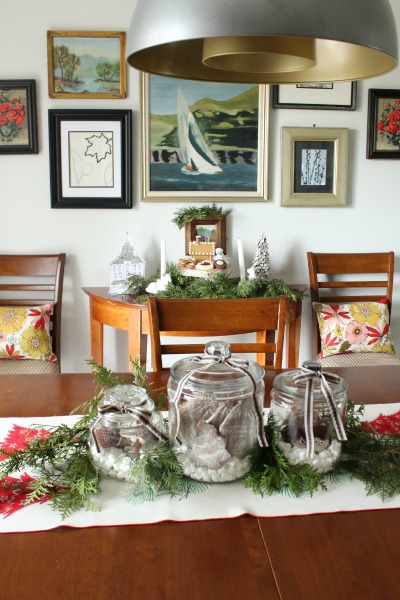 To kids from one to ninety-two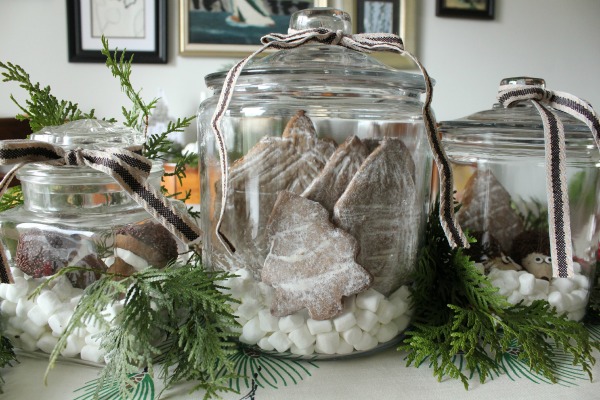 Although it's been said many times, many ways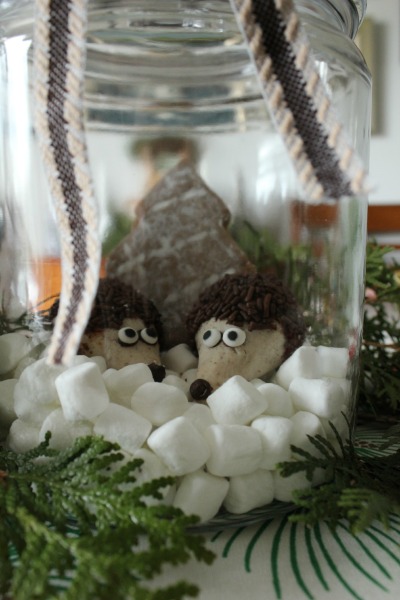 Merry Christmas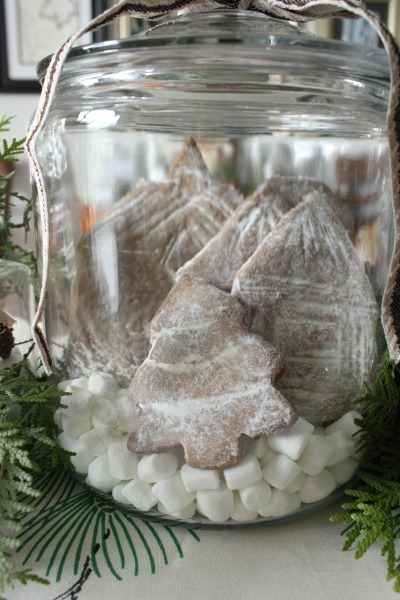 Merry Christmas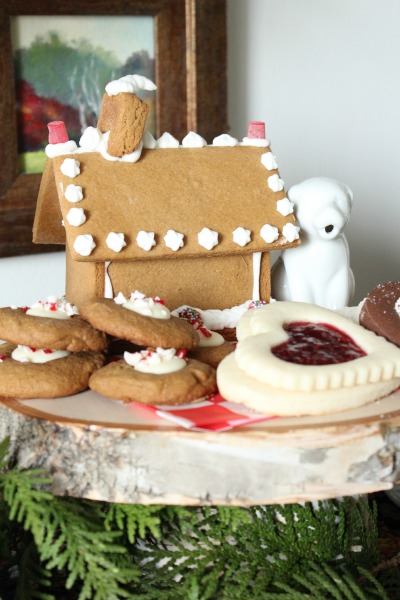 Merry Christmas to you!
I hope enjoyed the tour! Is it bad that I am not missing the tree this year?
Sources:
Modern Christmas Stockings – Creative Bug – Free online class – I embroidered mine and added pom-poms.
DIY Printable Christmas Village – Thoughts from Alice  LOVE these – I added a little glass glitter to mine.
Gingerbread Snow Globe City – BHG – I made mine with packaged gingerbread mix (I've already won the worst blogger award).

Linking to the lovely Jennifer Rizzo's Holiday House Walk Link Party 2014