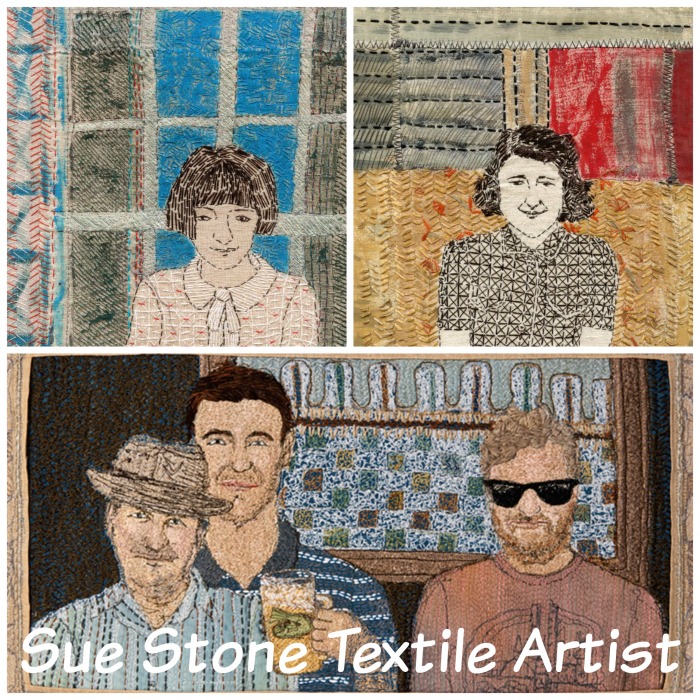 Sue Stone-Artist Spotlight
I was perusing Pinterest, as I often do, and came upon a beautiful hand stitched portrait. I was immediately drawn to it , so I clicked over to the original source. It landed me on the website of the wonderful Sue Stone. Sue Stone is an amazing fiber artist based in the UK. She works with mixed media, layers of fabric, along with hand stitching and free motion machine embroidery to form textural portraits.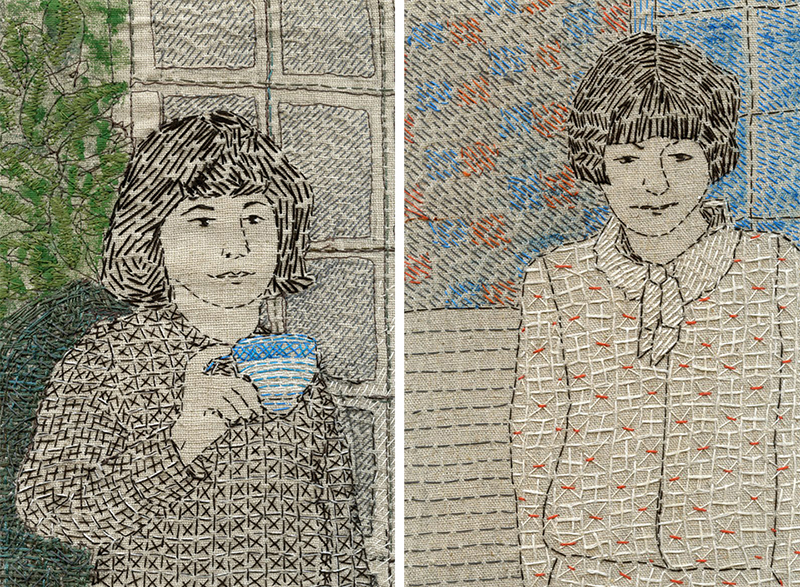 Her love for stitching began at an early age and lead her to study Fashion at St. Martins School of Art. She continued her studies at Goldsmiths College in London concentrating in embroidery. After college, Sue worked for 28 years designing women's wear, but returned to her first love, stitching, at the age of 50 in 2002.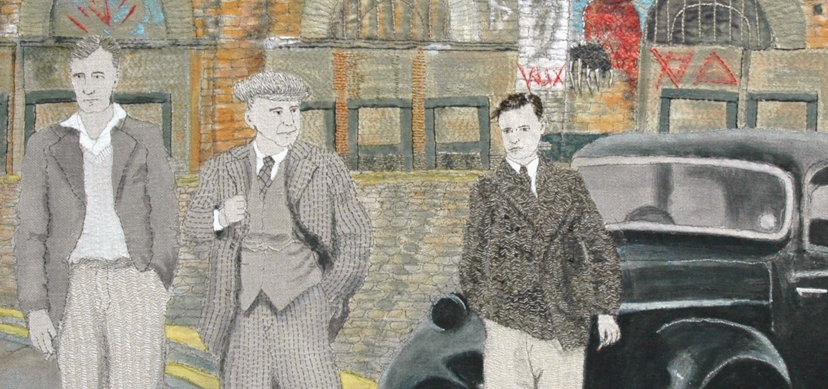 All images courtesy of Sue Stone: Woman With a Fish
Sue finds inspiration in many places including her own family photo albums, her surroundings in the coastal town of Grimsby where she resides, and her travels. You will often find her keen sense of humor stitched into her works.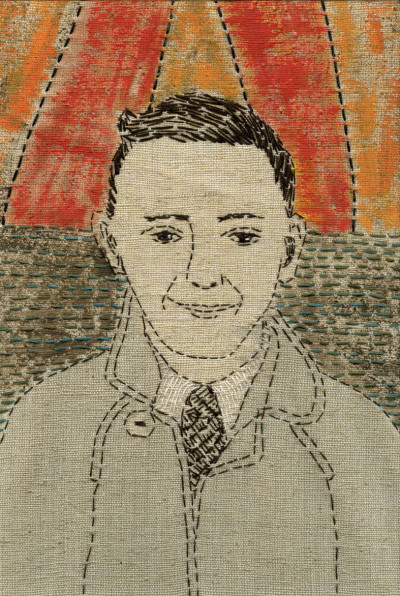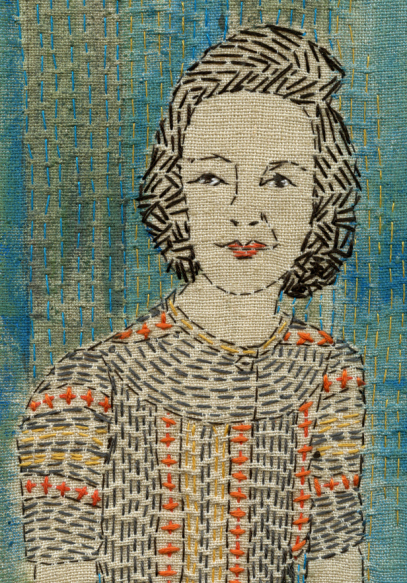 Aren't the pieces of art amazing?
For more information you can visit the sites below.
Sue Stone's Blog: Woman With a Fish
A link to an interview with Sue Stone.
Sue's sons' website, Textile Artist.
Subscribe to Sue's newsletter here for up to date details on workshops, exhibitions, and new prints and postcards of her work that are available for sale.