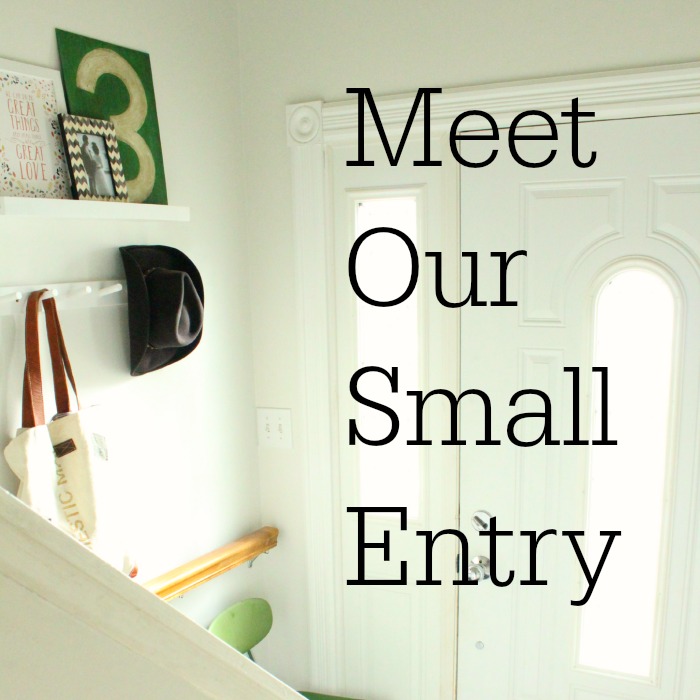 Meet Our Small Entry –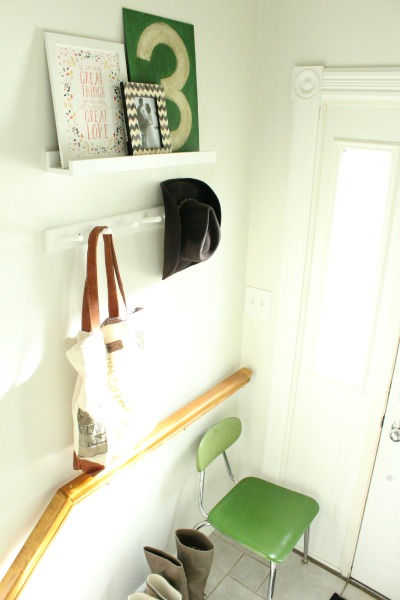 Hello and welcome. Yes, it is very small. It is basically a 4 ft by 6 ft landing. We live in a split level home. Once you enter, you can head up to the main living area or down to the family room. We didn't have a lot of room to work with, but we needed a few essentials – functional organization, a rug, a mirror and some color and personality.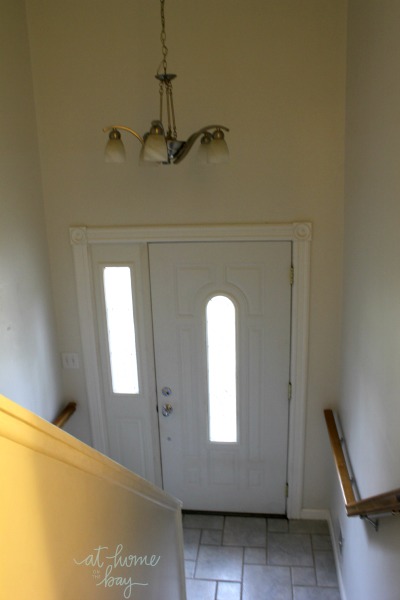 Here is a reminder of where we started. It was a blank canvas. White walls and neutral tile.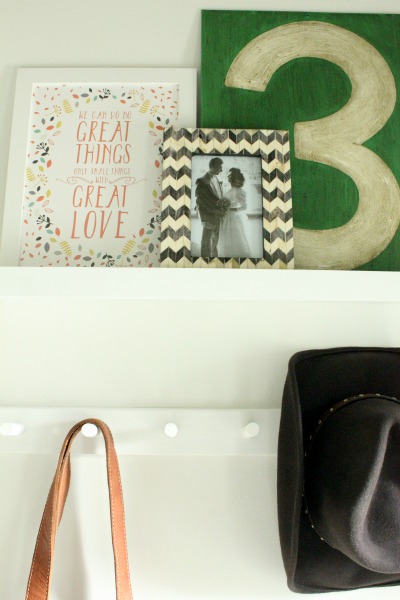 For the functional organization, we needed a place to hang things. I found a peg rack at a local flea market for .50 cents. I painted it white to match the wall.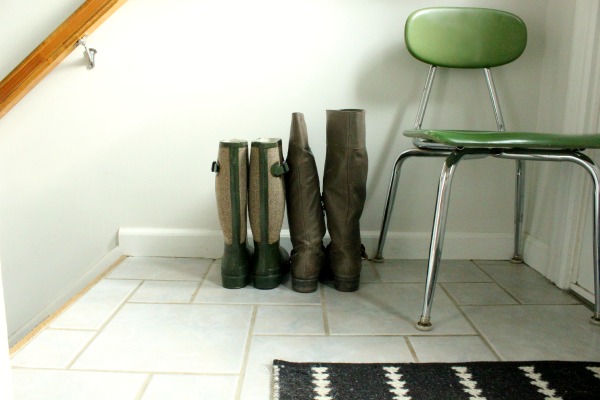 The vintage student chair does triple duty. It serves as a place to sit and take boots or shoes on and off. It also serves as a place to set a bag or purse and it adds a little color. The Nate Berkus rug was a Target purchase last spring.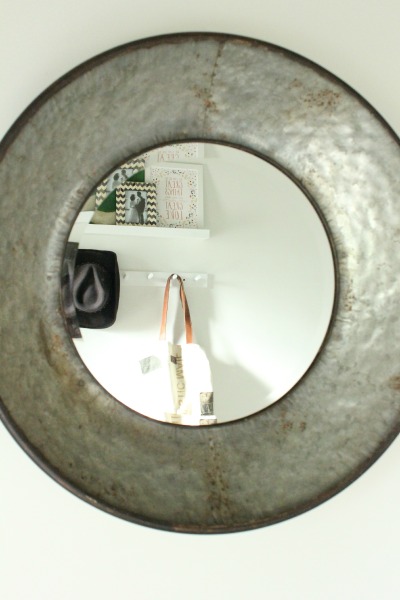 On the opposite wall, I hung a galvanized mirror I found at Kohl's in the sale section. I love its industrial feel. It fits right in with our eclectic style.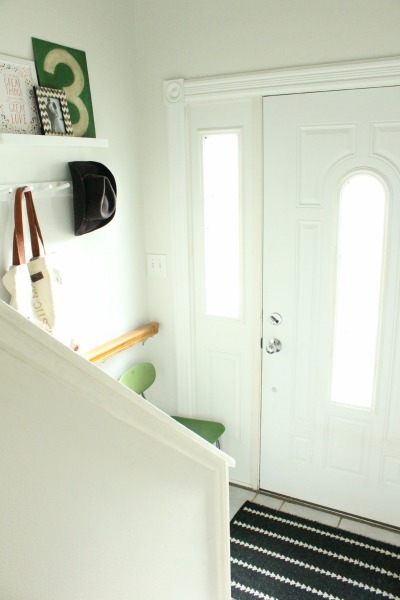 The picture ledge is also from Target. It is a place where I can add a little personality, but it doesn't take up too much room.
Sources:
Picture Ledge , Nate Berkus rug – Target
Galvanized Mirror, chevron frame – Kohl's
Chair – Vintage
Peg Rack – Flea market find (Similar style found at the Container Store.)
Metal Number 3 – Anthropologie, from years ago.
Inspirational Quote – Etsy
***
I'll be back with my round up of  favorite Etsy finds on Cyber Monday. Until then, I hope you have a wonderful Thanksgiving.