Edible Sunflower Cupcake Toppers
Dress up store bought cupcakes with these easy to make edible sunflower cupcake toppers. They are quick to make and only require a few ingredients.  All you need is a bag of yellow candy melts, some mini cupcake liners, blackberries and a knife.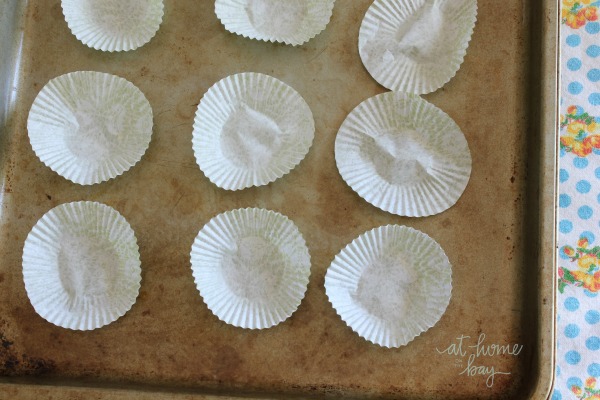 1. Separate one dozen mini cupcake liners and press them open slightly.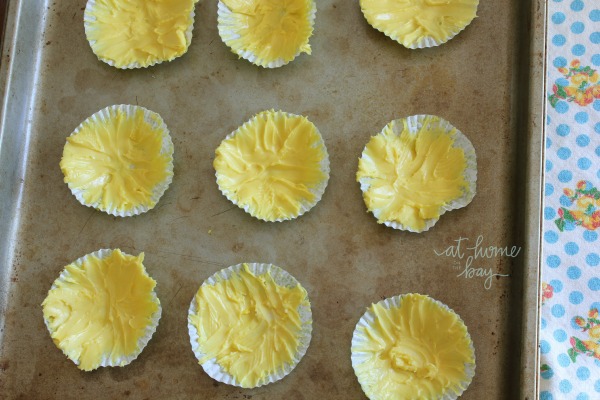 2. Melt 1/2 package of yellow candy melts accorording to package directions. Use the knife to spread melted candy on cupcake liners. Use the tip of the knife to make petal shapes by dragging from the center out all the way around the circumference of the liner. Place in the refrigerator for about 15 minutes to harden.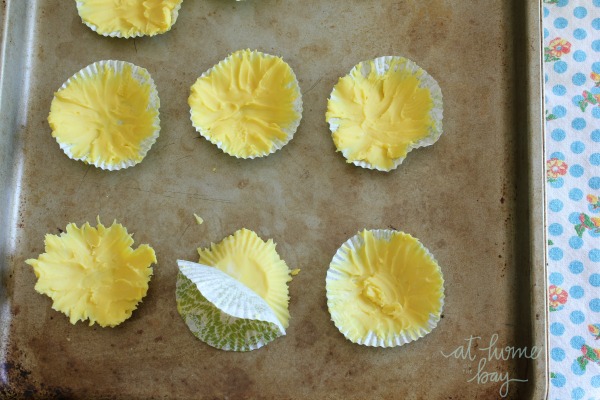 3. Once hardened, remove the cupcake liner by peeling it away from the harden shell.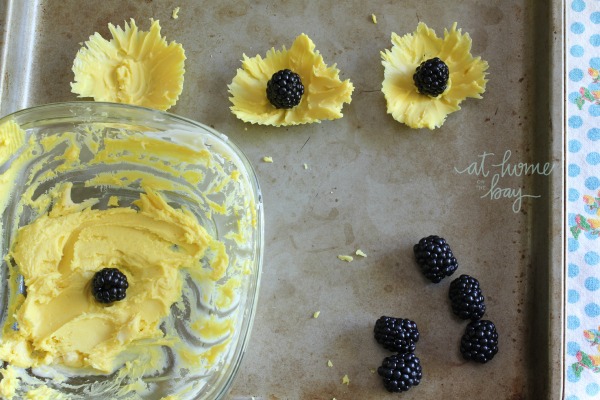 4. Reheat leftover yellow candy melts. Dip bottoms of blackberries into the melted candy and press into center of flower shell.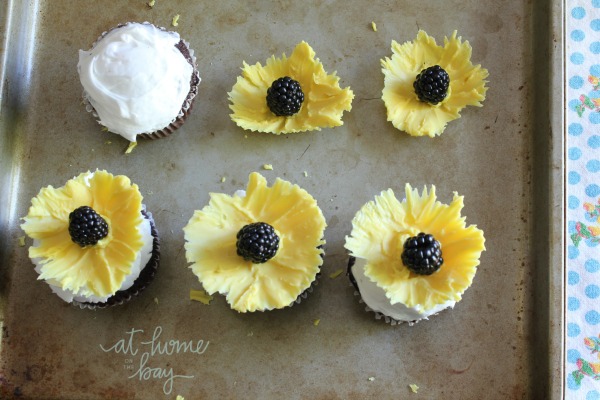 5. Add them to the top of store bought cupcakes or your favorite cupcake recipe.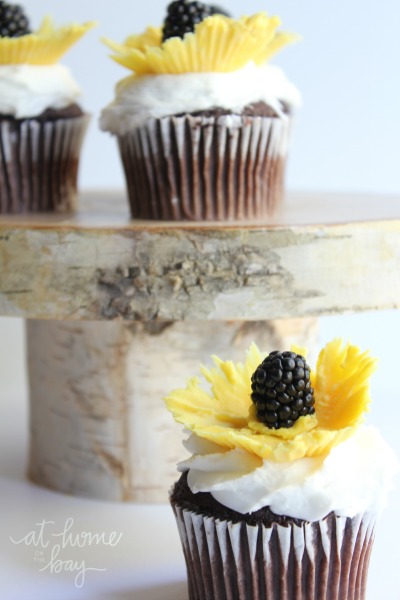 Wouldn't then be cute on the top of a frosted cake?  Oh, the possibilities (insert smile face)!