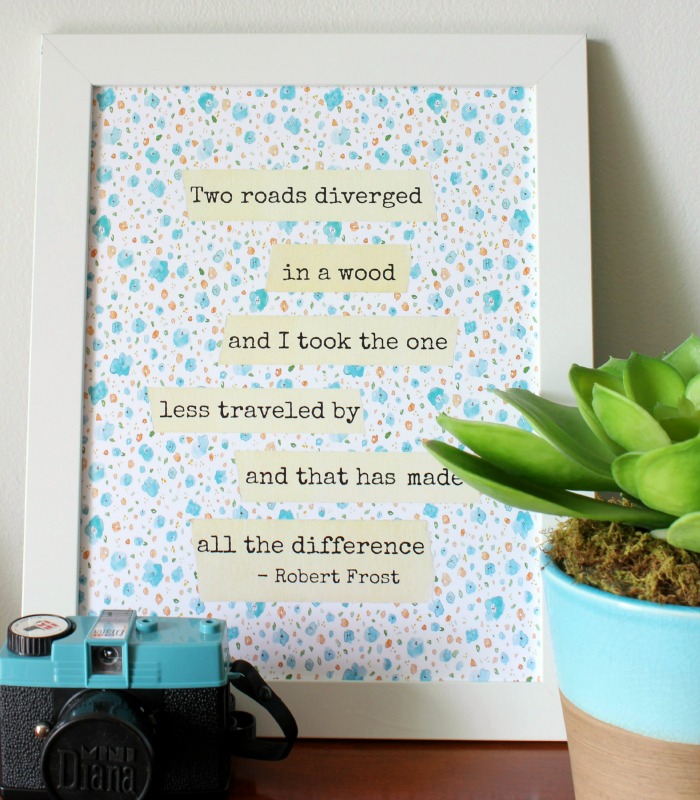 This month's free printable is a favorite quote of mine from Robert Frost's poem The Road Not Taken.
Two Roads Printable
Click on the link below and it will take you to the Two Roads Printable file where you can print onto 8 1/2 X 11 paper. It will fit into an 8″ X 10″ frame if you trim a little off the edges, or you can tape it on a wall with washi tape. I like to print mine at Staples or Office Depot. The color is always a lot more vibrant. Ikea sells the Nyttja frame that fits 8 1/2″ x 11″ paper perfectly for only $1.99. It comes in white or black. That is what I used in the above picture.

(Click here to download the Robert Frost quote.)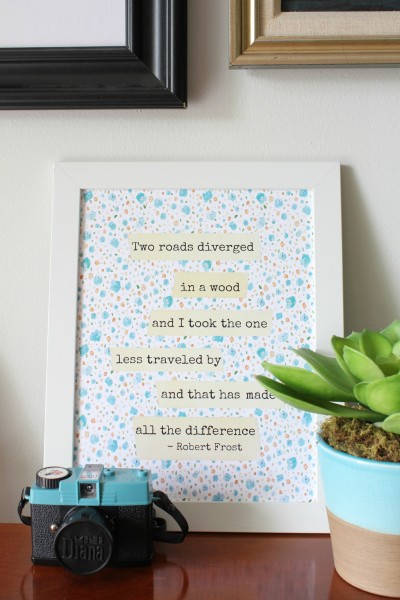 If you are following Instagram, you will know that I have been busy painting our bedroom this week . I am changing the muddy greige color to my favorite white – Sherwin Williams Pure White.

I always forget how much I dislike painting until I am holding the roller.