Fabulous Etsy Finds – Home Décor
 Here is the latest edition of my Etsy shop spotlight of wonderful finds.
Lately, I've been searching Etsy for home décor items for our entryway, office and master bedroom.  These are a few of my current obsessions.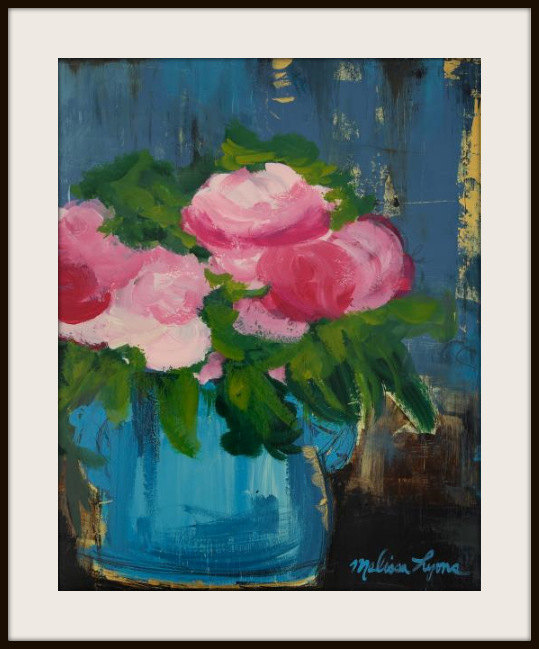 Pink Peonies Print – Melissa Lyons Art
I first heard about Melissa Lyons Artwork from Jen at Migonis Home. Jen hosted a giveaway of 3 of Melissa's prints. That led me to checking out Melissa's Etsy shop and I quickly fell in love with everything. Her story is amazing too. She has never taken an art class and has only been using her God given gift for two years. She is full of inspiring talent.  Melissa has a lot of coastal inspired prints, but I especially adore this 16″ x 20″ pink peonies print for its beautiful colors, and the way the background is layered. It also comes in a larger wrapped canvas style.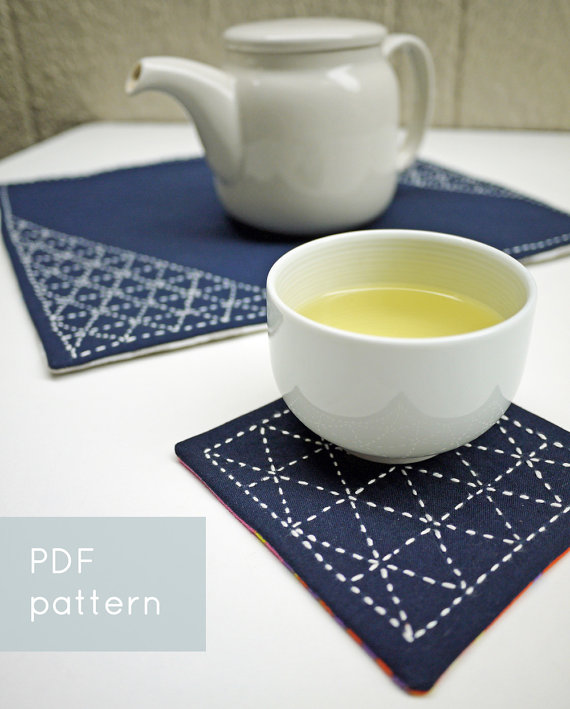 PDF Sashiko Pattern in Sankaku Triangles from SakePuppets
This is the latest pdf embroidery pattern I have bought and instantly downloaded from Etsy. I love the modern graphic design of this Sashiko pattern for coasters and placemats. Sashiko is the art of traditional Japanese embroidery, and it is really trending right now.  Angela, the shop owner loves to combine the traditional handcraft with modern designs.  I am going to use the pattern to make a pillow for our bedroom. This is exactly the kind of detail I love to add to a room. Something easily handmade with texture. There are many other designs to choose form in the shop, and you have to love instant downloads. No waiting.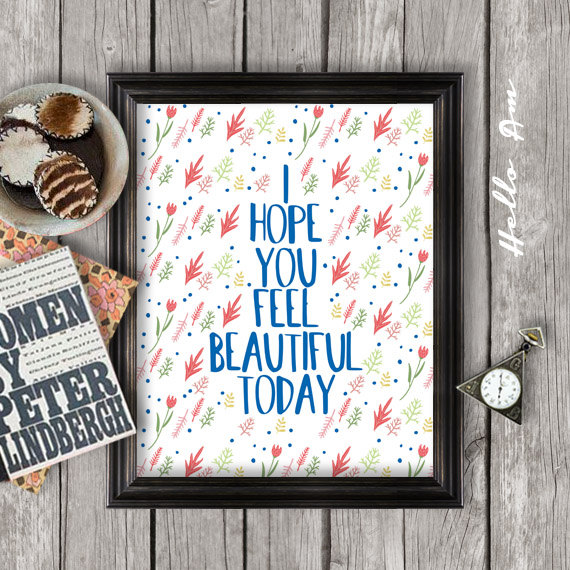 I Hope You Feel Beautiful Today – Instant Download from HelloAm
I recently downloaded an inspirational quote by Mother Theresa from this shop. I received it instantly. Love that. The 8″ x 10″ sized love quote above is just as sweet and pretty.  Have I told you my tip for printing instant downloads. I put the file on a SD card or zip drive and bring it down to the print shop at the local office supply store. I have them print it on white card stock. It usually costs under a dollar and the quality is always a hundred times better than my home printer.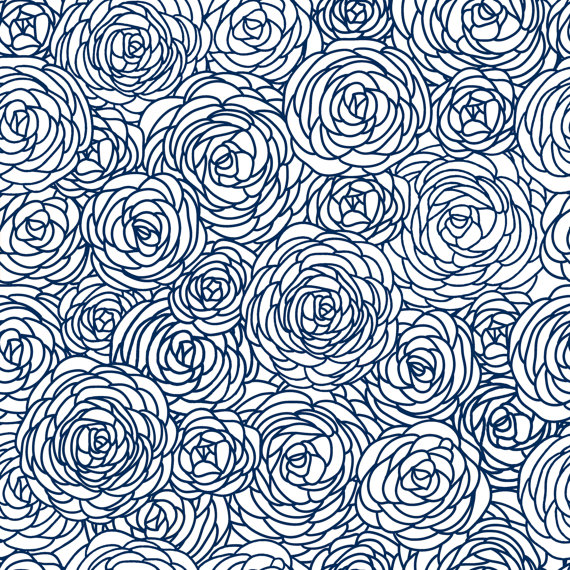 Blossom Removable Wallpaper from GailWrightatHome
I am crushing on this removable wallpaper from Gail Wright at Home. It reminds me a little of the petal pusher wallpaper from Hygge and West, but this navy and white color is right up my decorating alley. It is PVC free-paper, fully removable and eco-friendly. It also comes in a matching fabric.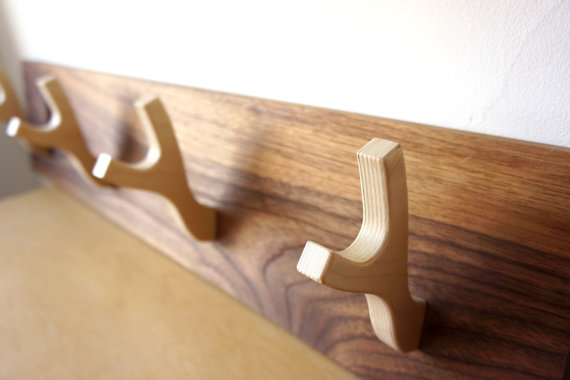 Walnut and Birch Wood Antler coat rack from CraftCollective
I just love the whole idea of this coat rack. You can be sure no cute little animals were hurt in the making of this piece. It is made of beautiful warm woods with a modern design. Yet, there is a little whimsy in the nod to the deer antler trend.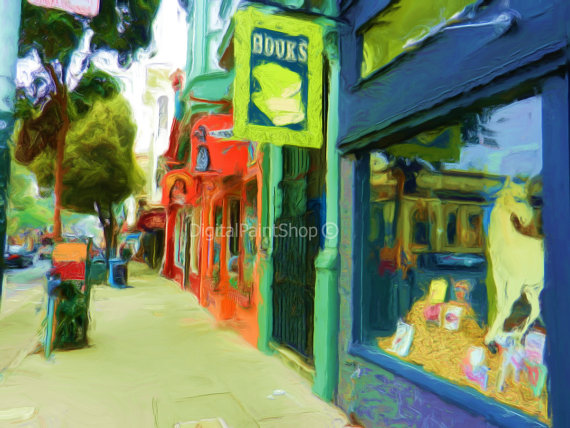 Haight Street Book Smith Digital Artwork Download from DigitalPaintShop
I love the bright colors in this digital San Francisco cityscape painting. This is the color scheme I am going for in our bedroom. This is another one of those digital down loads that I love. I would even think about printing this one on a wrapped canvas.
This Etsy shop tour of things I fancy right now is brought to you by dreams and wishes.
Enjoy your day!