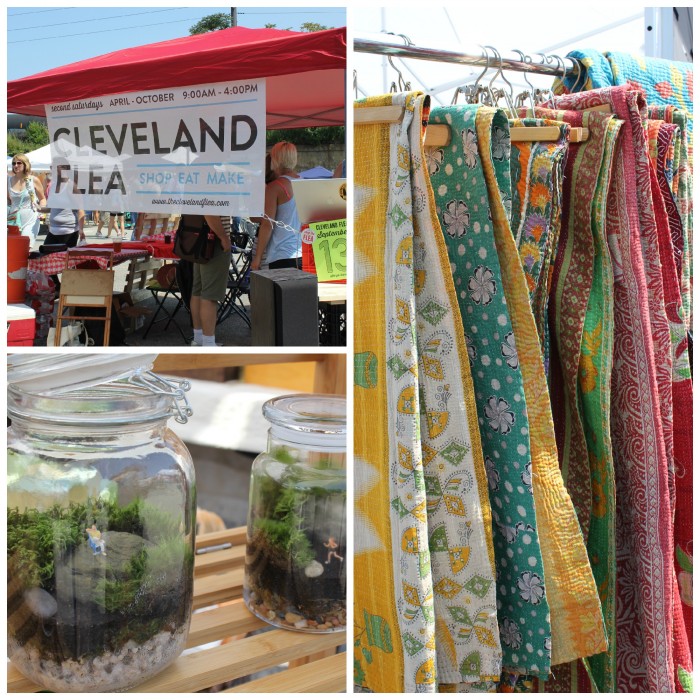 Cleveland Flea
Just imagine vintage treasures, mixed with yummy artisanal foods and handcrafted beer, dotted with lovely handmade goods and surrounded by live music and you will be imagining the bliss that is the Cleveland Flea. It is held on the second Saturday of the month from April to October. I had been wanting to go since April, but we always seemed to have plans on the second Saturday of the month. That is, until this past weekend, when I finally had the pleasure of attending this fun and well run event. It started a year and a half ago with 20 vendors and has expanded to over 130 vendors.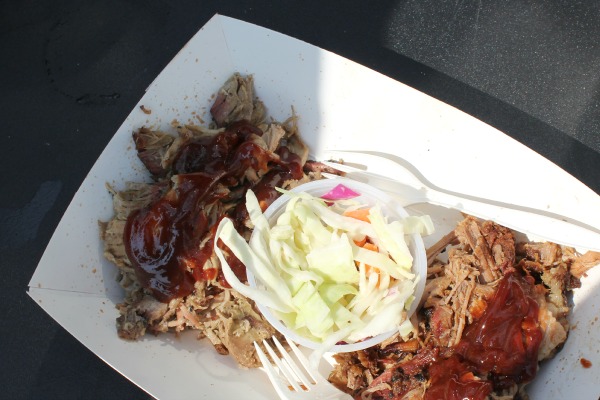 There were a lot of choices for yummy foods at the flea. With almost 40 food vendors, it was hard to choose just a few. We couldn't pass by The Proper Pig Smokehouse food truck with out stopping. The smell of the hickory smoked meat was so tempting. My husband and I shared this tasty barbeque sampler of Texas beef brisket, fresh cole slaw and pulled pork.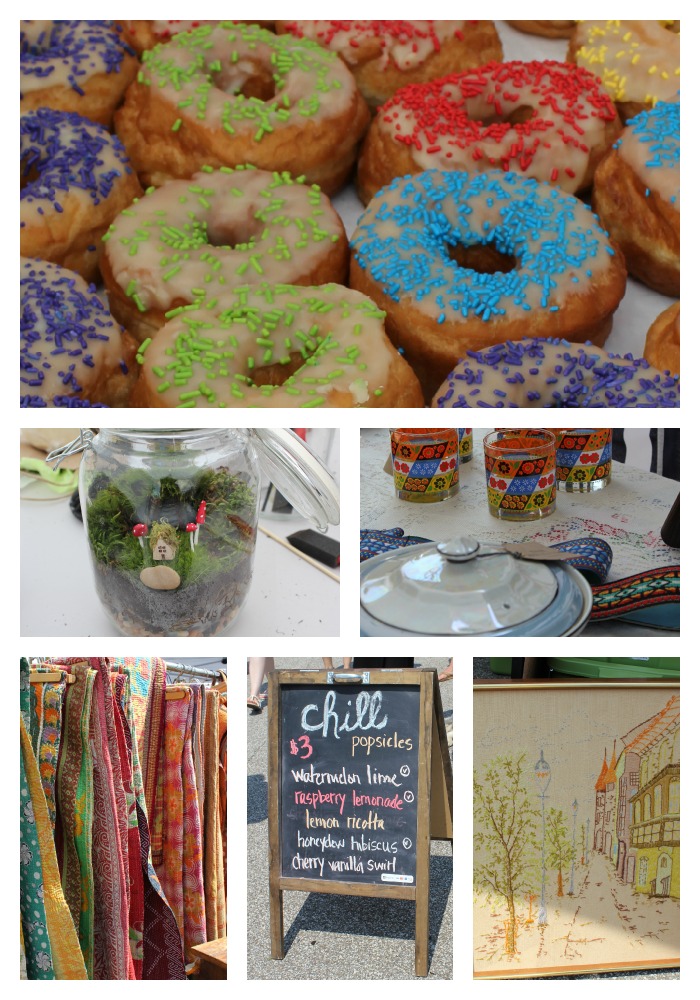 I also had to try a craft-beer based donut from Brewnuts. Yes, you read that right. The creators of Brewnuts bake fresh donuts based on the beers of the season. It was so good and worth every bite of sugary carb absorption.
There were lots of vendors with fun vintage items. I fell in love with the kantha quilts from LoisOleta. I really loved the hand stitched art piece above too. It looked like a paining, but it was all hand stitched. There were also many new handmade items crafted by local artisans.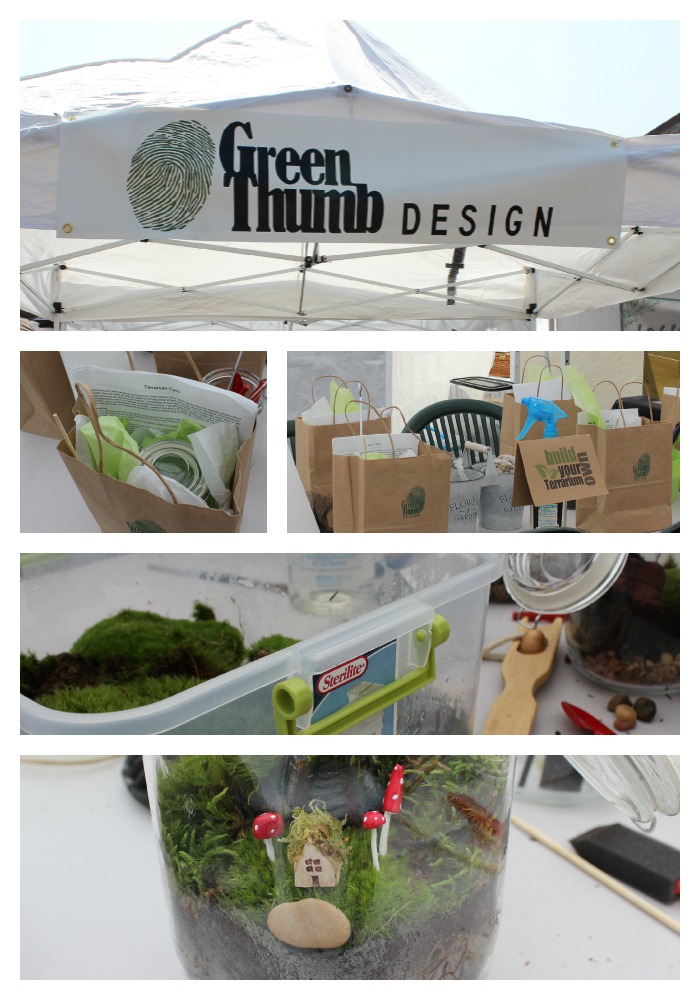 I signed up for a DIY terrarium workshop with Green Thumb Design. After lunch, I headed to the booth for the class. I made the terrarium above and learned how to create and care for my mini ecosystem.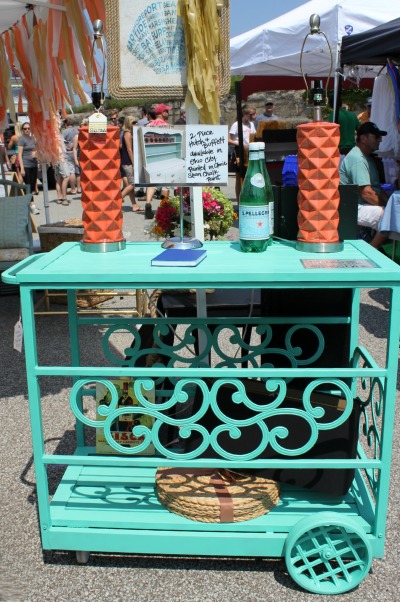 While I was at the workshop my husband secretly bought me the two lamps in the above photo from Sis Style. I was eyeing them earlier in the day, so he went back and made an offer for them. I think they will be making their appearance in our bedroom (my next project).
If you are ever in the Cleveland area on the second Saturday of the month, I highly recommend the Cleveland Flea. It is a great time for all.