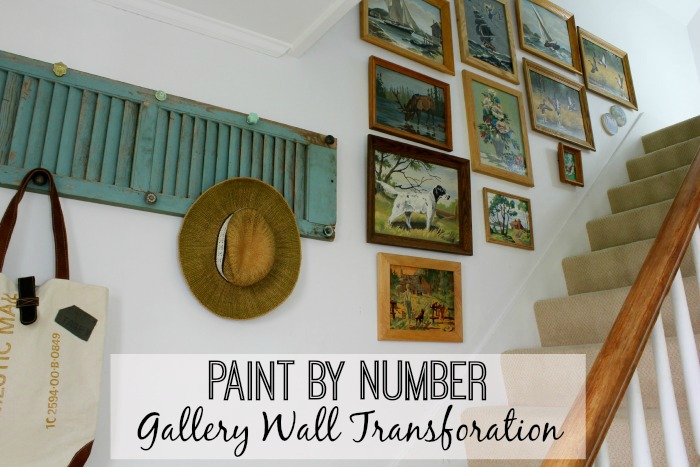 Paint by Number Gallery Wall Transformation –
I thought it would be fun to look back and see how the gallery wall has transformed over the last two years as new finds were added. I started this collection of paint by numbers in October of 2012 with just three paintings.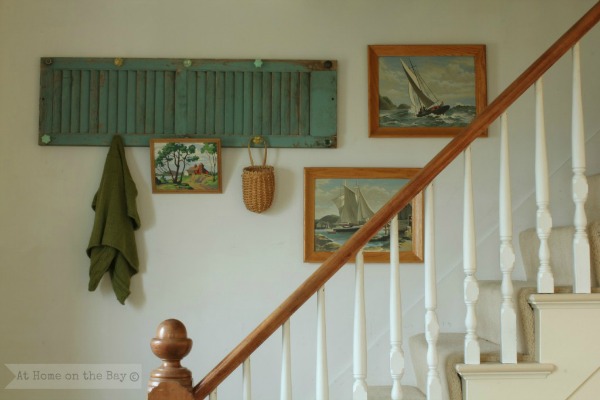 October 2012
I found a few more on Etsy and by January 2013 I had six.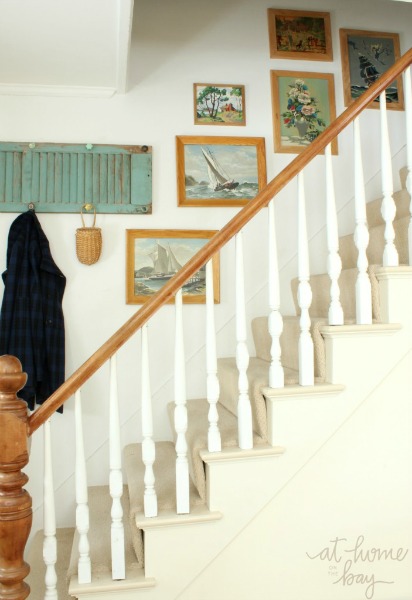 January 2013
Then six became eight when I added two paint by number transfer art blocks from StudioLiscious.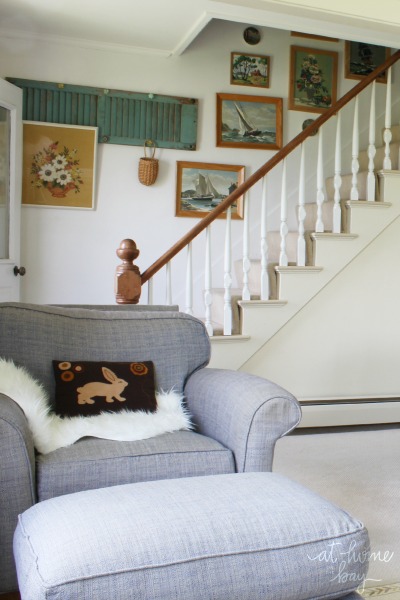 June 2013
In the last year, I have added 5 more to bring the wall to its current status of a baker's dozen.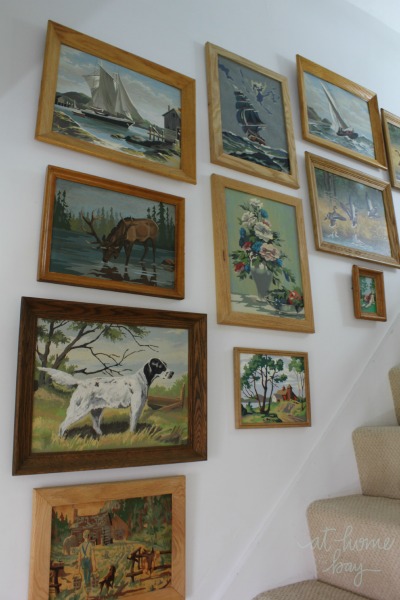 July 2014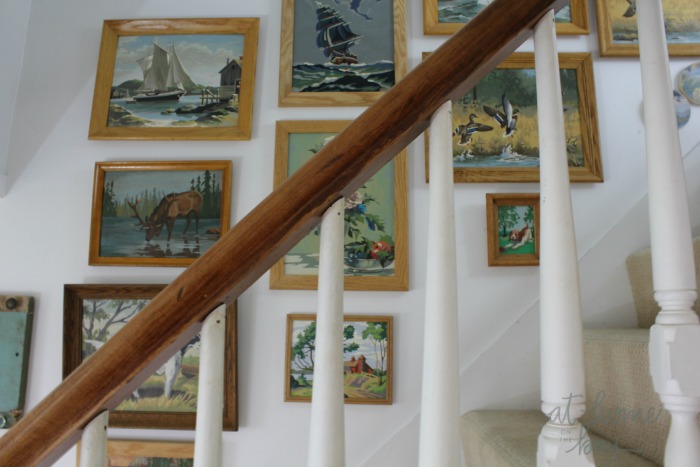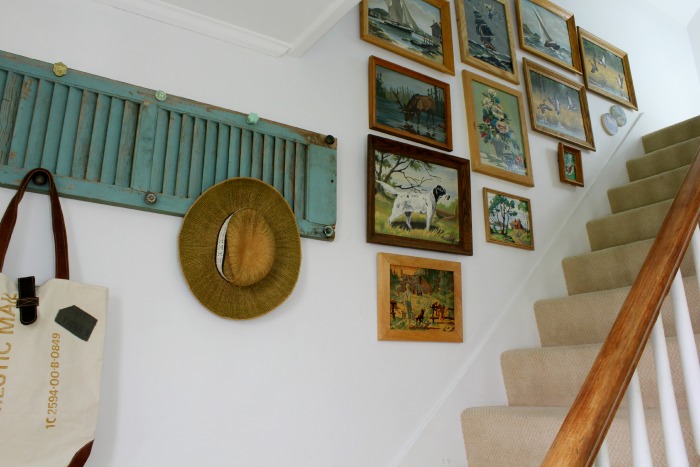 I wonder what it will look like next summer?

Sharing with: