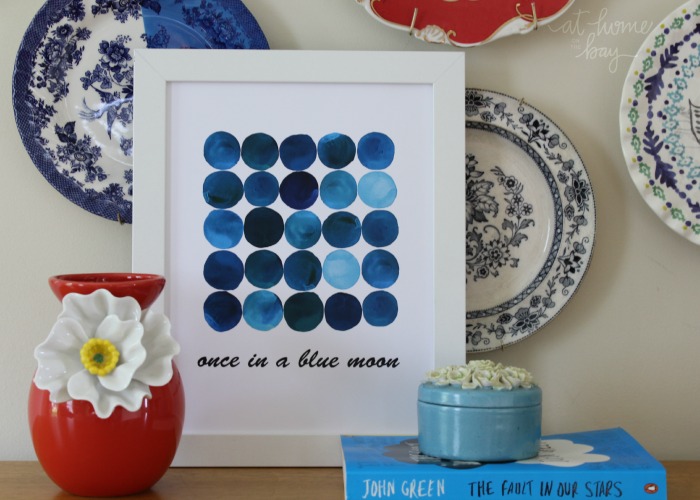 Once in a Blue Moon
Blue Moon Free Printable
Here is this month's free printable. Click on the link below and it will take you to the file where you can print onto 8 1/2 X 11 paper. It will fit into an 8″ X 10″ frame if you trim a little off the edges, or you can tape it on a wall with washi tape. I like to print mine at Staples or Office Depot. The color is always a lot more vibrant. Ikea sells the Nyttja frame that fits 8 1/2″ x 11″ paper perfectly for only $1.99. It comes in white or black. That is what I used in the above picture.
CLICK BELOW TO DOWNLOAD

(Once in a Blue Moon – Free Printable)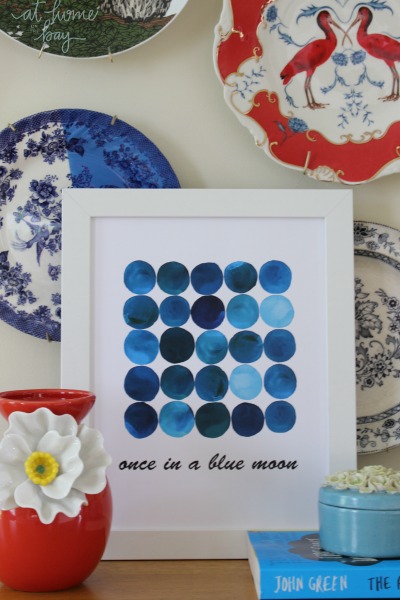 I am reading The Fault in Our Stars by John Green. I can't put it down.
Enjoy the weekend!