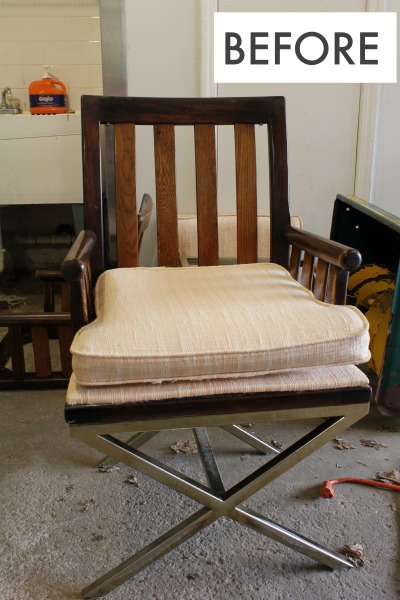 Before and After: Mid-Century Chairs
I went to my first yard sale of the season several weeks ago and found these two mid-century chairs for $5 each. (You can see the second one in the background already in the refinishing process.)  They had been in storage in the owner's basement for years, so they were pretty dirty. The metal legs were pitted and discolored. The wood needed a good cleaning and the upholstery was worn and discolored, but I could see some potential in them. I sat down in one and to my surprise it was actually quite comfortable and sturdy. I worked hard to contain my excitement and said I'll take them (with maybe a little squeal). Off they went into my car to begin their new life.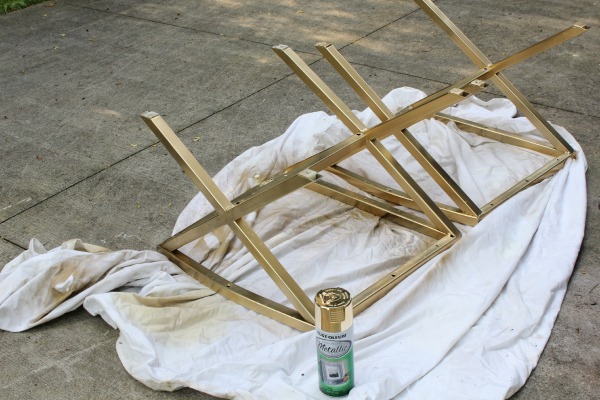 I began by unscrewing the legs and upholstery pieces from the seats. The wood got a scrub with a sponge and Murphy's Soap Oil Spray. The legs got a fresh coat of Rust-Oleum metallic reflective gold spray paint.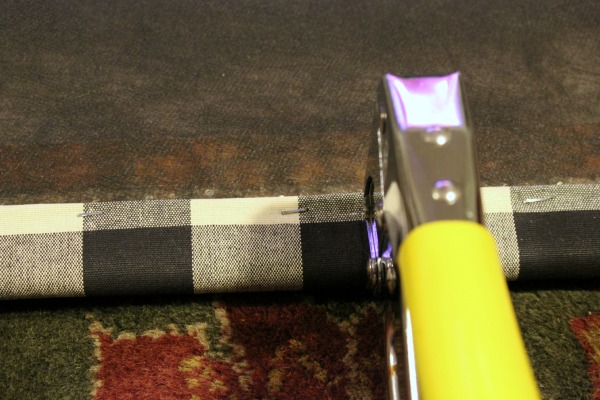 I found a black and white buffalo check with which I re-upholstered the seats. Luckily the cushion foam was still in good shape and didn't smell bad, so I was able to work with it. I used the existing cushion as a pattern for the new cushion.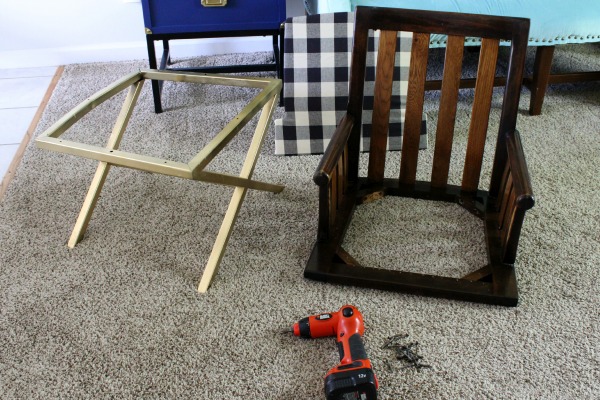 Once all the pieces got their makeover, I screwed everything back together again.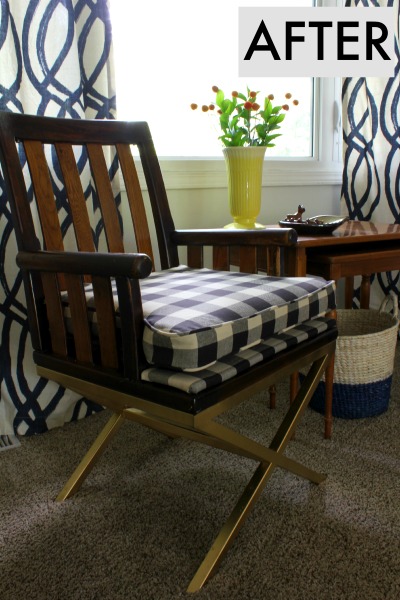 I am almost done with the living room. I hope to have some room pictures soon. Then I have to quickly get the guest room ready for company next month.

Sharing with: