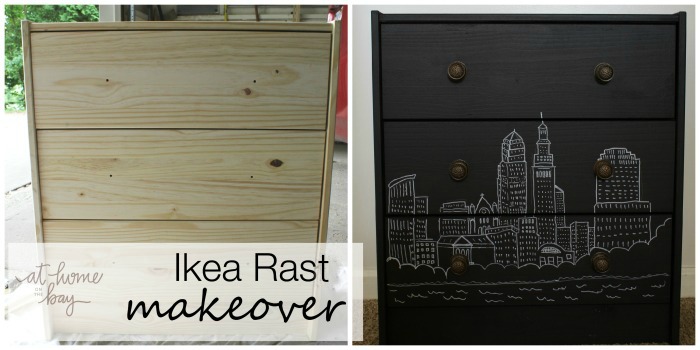 Ikea Rast Makeover
Last week, I went to Ikea. There are just some things that Ikea is perfect for like inexpensive furniture and lighting. The closest one to us is the Pittsburg store. The ride took and hour and forty-five minutes each way, which was long, but the beautiful sights made it worth it. I drove through lush valleys and saw lots of beautiful barns that I wanted to take pictures of, but I didn't stop. I did not want to make the trip any longer than it already was. One of my purchases was an Ikea Rast 3 drawer chest. They are only $35. I know. I know. I couldn't believe it either. It comes in a box that is only 24″ by 36″ by THREE inches. I was sure I must have picked up the wrong box. Ikea is the master of super efficient packaging.
I needed the chest for storage and I had been looking for one at flea markets and furniture consignment shops to no avail. I didn't have a plan for how it would be finished until I saw the Handpainted Architecture Chest  at Anthropologie.  I loved the idea of the white hand painted details on the black background. It reminded me of a chalkboard. I already had some tinted chalk paint that looked black, leftover from my kitchen project. I also had a white Sharpie paint pen. It was meant to be.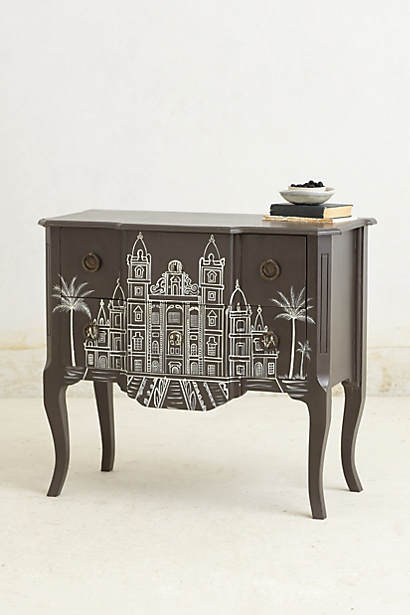 Handpainted Architecture Chest on sale $499.95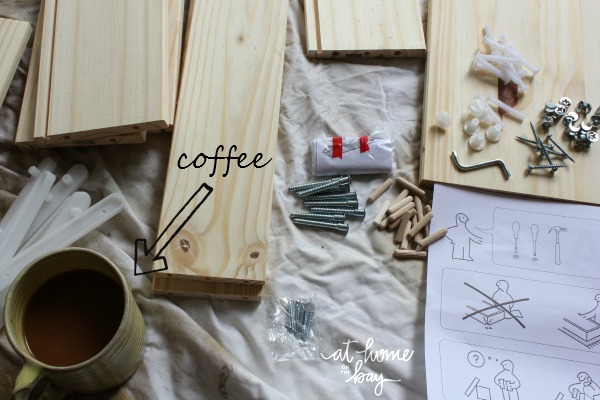 The first step was to make a pot of coffee, so that I could figure out what the cute little Ikea helper wanted me to do with all the parts. There were a lot of parts.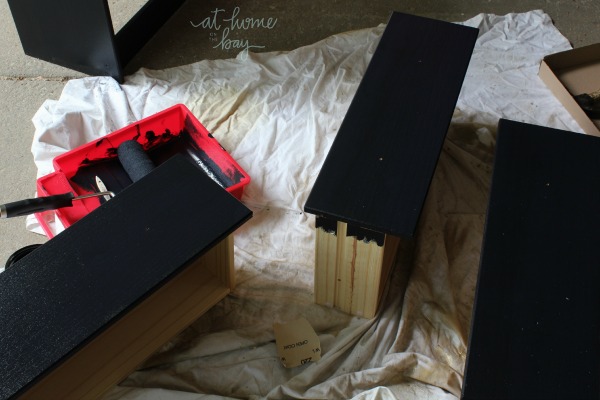 Once it was together, I gave it two coats of the chalk paint. While it was drying, I "googled" images of the Cleveland skyline and then close ups of the buildings for details. I lightly outlined the skyline with pencil, and then went to town filling in details of each building. Instead of using the wooden knobs that came with the Rast, I added some antique brass knobs from Hobby Lobby.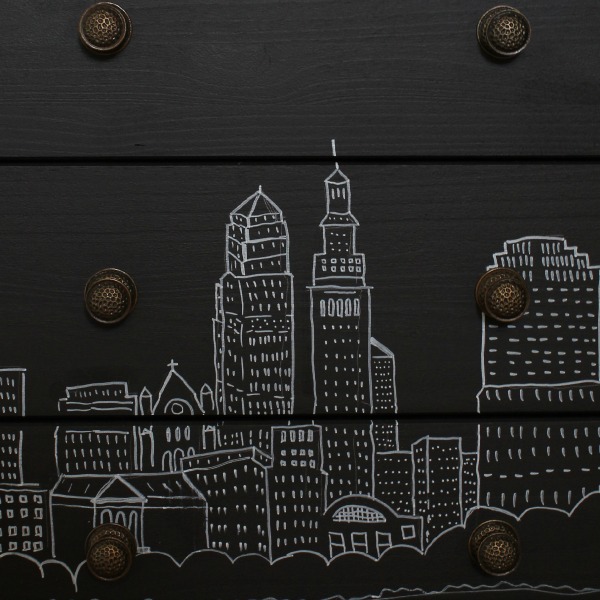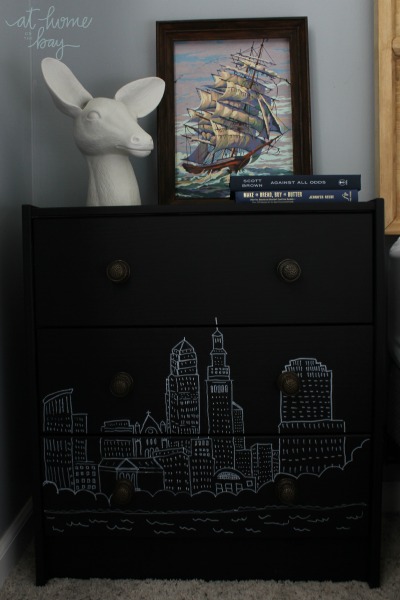 Now, I have storage and a sentimental piece from our Cleveland adventure.

Sharing with: