Here are a few new book releases from bloggers around the world that I am adding to my summer reading list.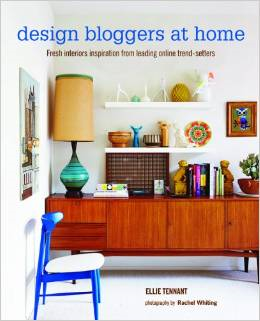 Design Bloggers at Home

by Ellie Tennant
Photography by Rachel Whiting
Featuring the homes of 15 different bloggers from Scandinavia to the UK to California and beyond, including SF Girl by the Bay, My Friend's House, Happy Mundane and many more, this book promises to be full of inspiring ideas. It concludes with a chapter on setting up your own blog.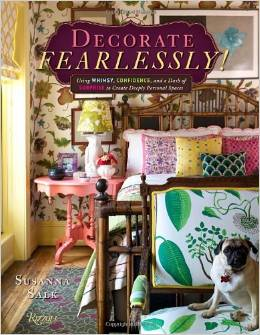 Decorate Fearlessly: Using Whimsy, Confidence, and a Dash of Surprise to Create Deeply Personal Spaces

By Susanna Salk
The message in this book – follow you heart and create an interior that is uniquely you. It has over 150 photos and Susanna shares her tips on how to design a space that makes you happy to live in.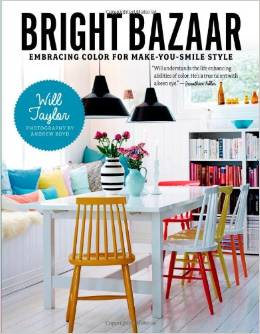 Bright Bazaar: Embracing Color for Make-You-Smile Style

By Will Taylor
Photography by Andrew Boyd
This book is all about how to add color to your home. It includes mood boards for different color palettes to make adding color to your home easy. From the publisher: Each color scheme begins with Will sharing his personal photographs and the memories that inspired each palette. He then goes on to show how these inspirations can be used in real-life decorating via easy-to-translate examples, complete with color checklists, swatch scrapbooks, illuminating room analyses and nuggets of Will's color secrets.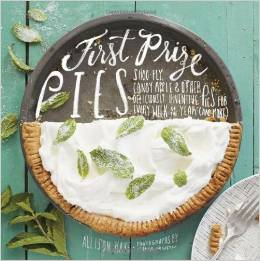 First Prize Pies: Shoo-Fly, Candy Apple, and Other Deliciously Inventive Pies for Every Week of the Year (and More)

by Allison Kave
Photography by Tina Rupp
Chocolate Peanut Butter Pretzel Pie … need I say more? That is just one of the pies in this book from Allison Kave, who turned her pie making hobby into a career when she won the Brooklyn Pie Bake-off in 2009.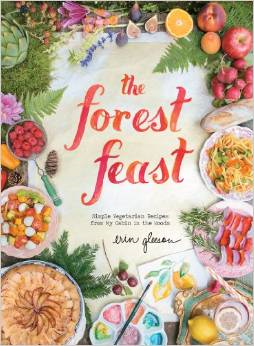 The Forest Feast: Simple Vegetarian Recipes from My Cabin in the Woods

by Erin Gleeson
This book has been getting a lot of great press for its easy and tasty recipes.  From the publisher: Among the delightful recipes are eggplant tacos with brie and cilantro, rosemary shortbread, and blackberry negroni.
Okay, now I'm hungry.
Have a wonderful weekend!

*This post contains Amazon affiliate links.