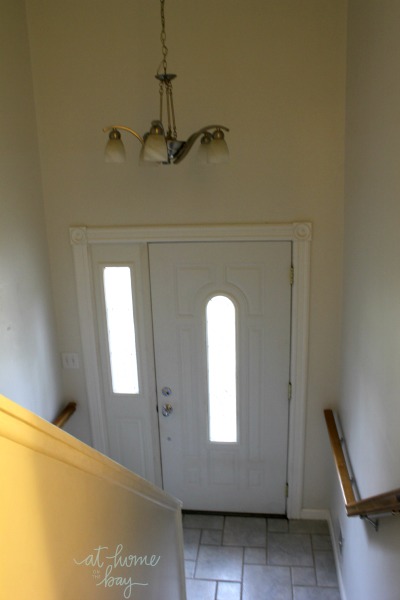 Welcome to our new home. It is a split level home built in the 70's. It has an open floor plan with three bedrooms and two bathrooms. It is small, but we are empty nesters, so it is perfect for us.
Tuesday, the day we moved in, it started out cloudy and cold and at the end of the day it was warm and sunny. I took all these pictures in the morning before the moving truck arrived and there wasn't much light, so everything looks a little dark.
Let's start the tour at the front door (above).  You enter into a small hallway and you can either go up a few steps to the main living area, or go down a few steps to the family room, a bathroom, laundry room and garage.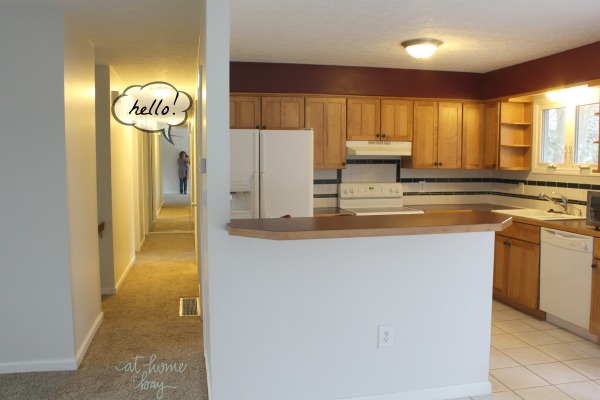 Hello! There is a mirror on the wall at the end of the hallway, and I didn't realize I was in the photo until I went to download the pictures.
The kitchen has birch cabinets.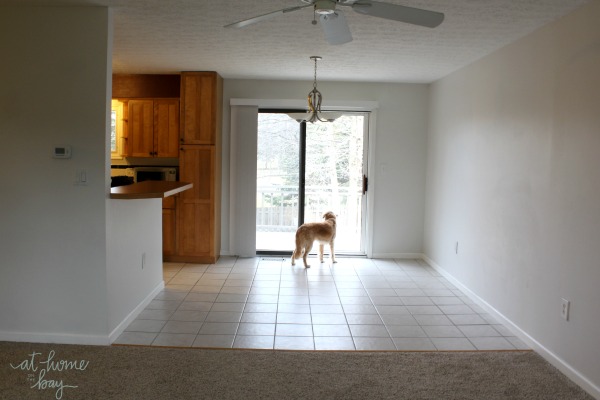 The dining area opens out onto a deck.
Our dog photo bombed several of the pictures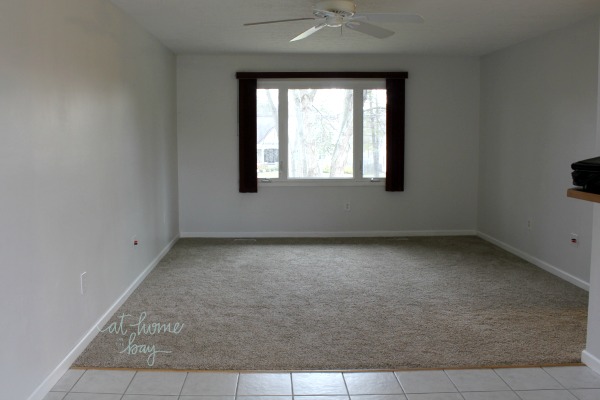 Living Room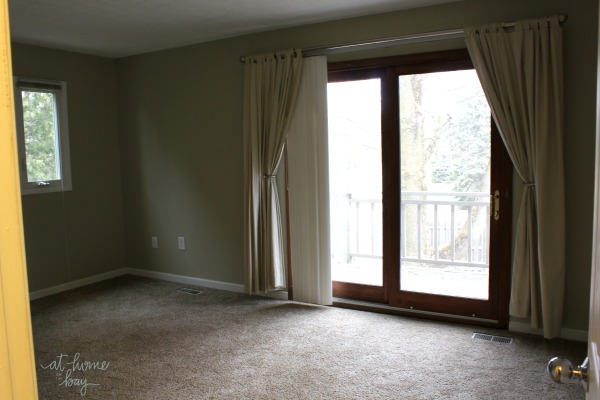 The master bedroom also opens out onto the same deck.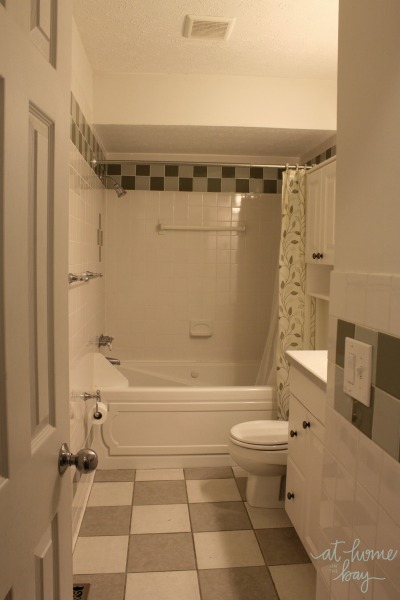 Bathroom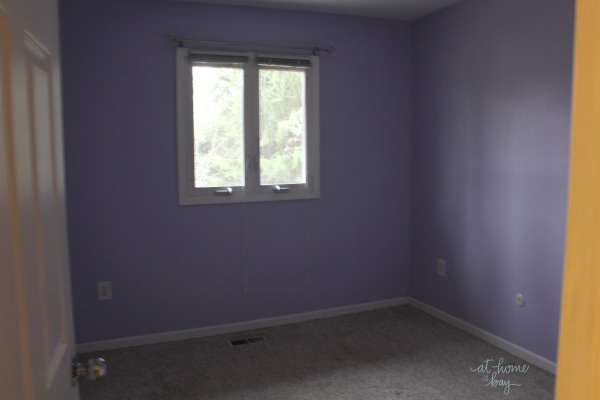 Guest Bedroom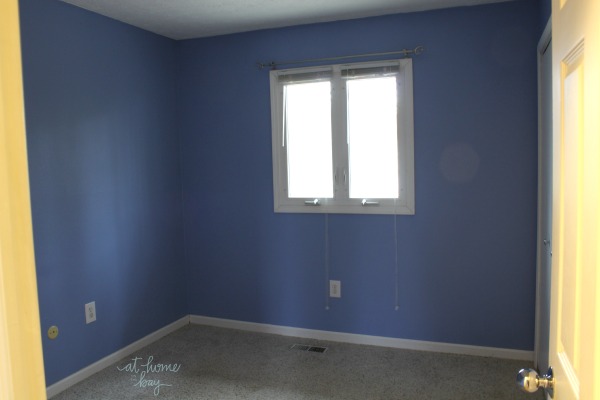 This room will be the office/craft room.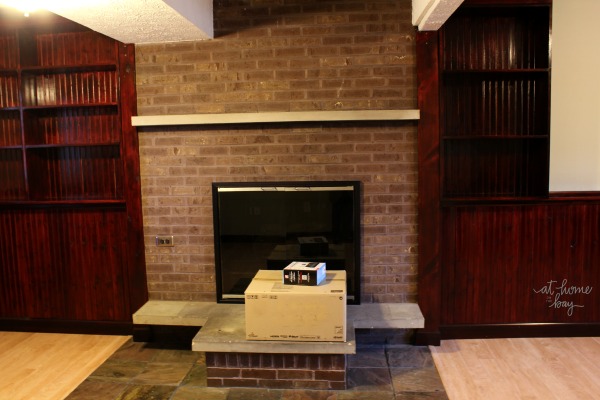 Back down stairs, this is the family room.
That's it. It is small, but I really like it. I am still up to my eyeballs in unopened boxes, but I am starting to see the light at the end of the tunnel. I am looking forward to starting some décor projects.
Next week I  have a beautiful home tour to show you. A sweet friend I met here in Cleveland invited me into her beautiful home and I will be sharing it next week.
Thank you for all your well wishes and sweet comments. Your support has kept me going.
Enjoy your weekend.