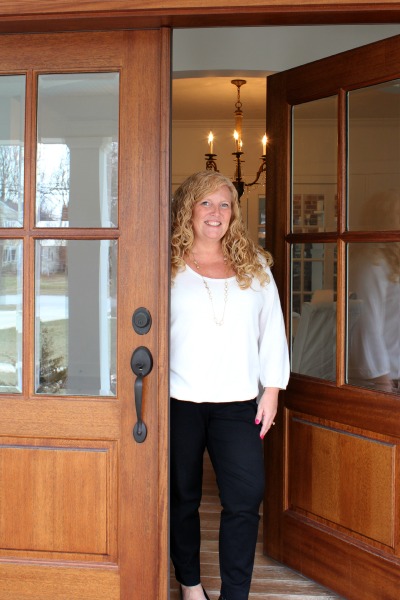 Meet Cleveland based interior designer Kelly Miller. She is just as sweet as she looks. Kelly welcomed me to Cleveland and I took her up on her offer to take me to some of her favorite shops. We became quick friends.
Kelly, her husband Mike, and their two children, Michael and McKenzie, live in a small coastal village on Lake Erie on the west side of Cleveland. Built in 2012, Kelly actually had a dream about this house and when she woke up she began drawing the floor plan. Kelly says, "I have always loved Cape Cod and coastal style homes. I also love vacationing in South Carolina, so when I started planning our home, I drew on those memories for inspiration."
Kelly has an eye for turning architectural elements into beautiful functioning pieces. She bought the column on a girls shopping trip with her mother and sister. Kelly's husband, Mike, helped her turn it into a beautiful coat stand.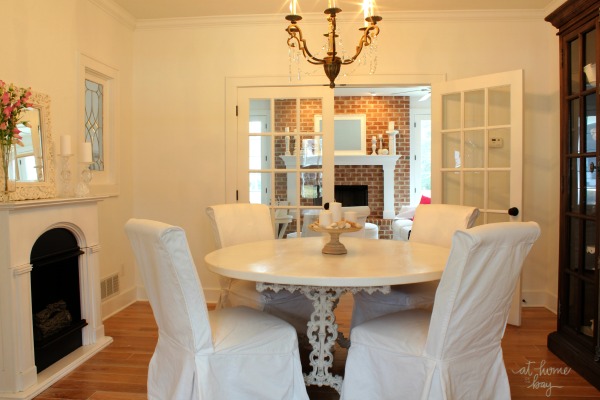 Along with Kelly's love of architectural details, Kelly has a fondness for chandeliers. Ten of them can be found throughout her home.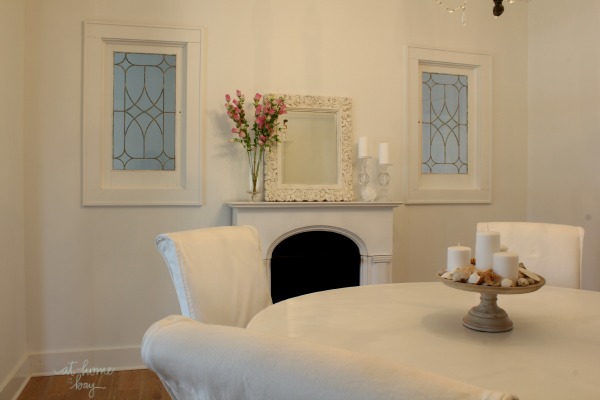 Kelly and her husband found the antique leaded glass windows in the dining room on a birthday shopping spree.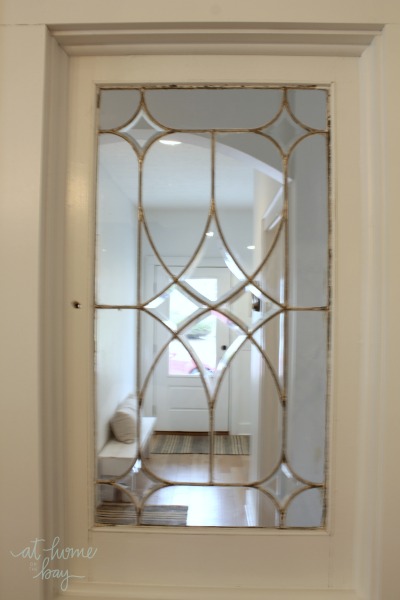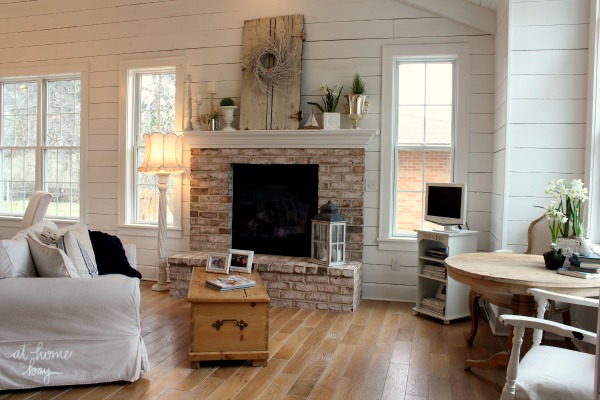 Wood walls were a must for Kelly. The whole design of the house was built around these wood walls. When the budget was an issue, Kelly would respond, " the wood walls are non-negotiable. "  They are 1×10's hung horizontally.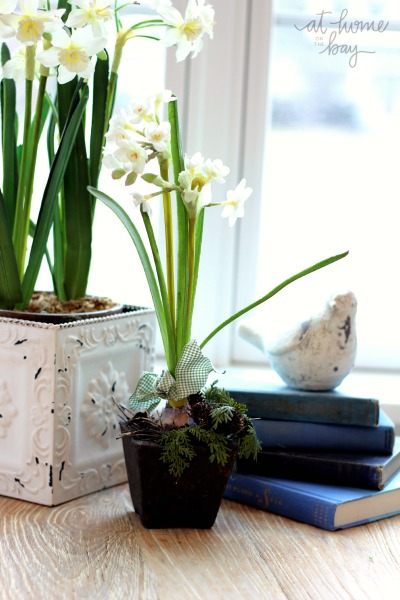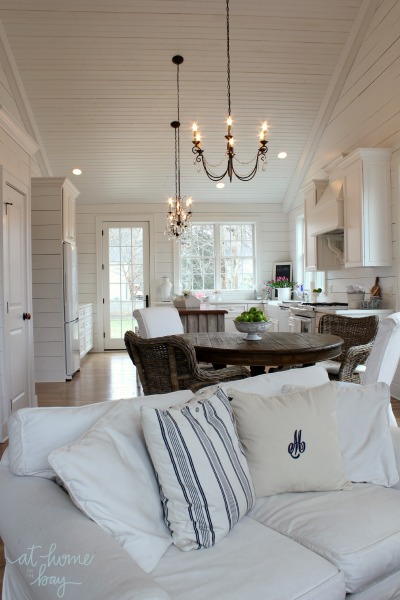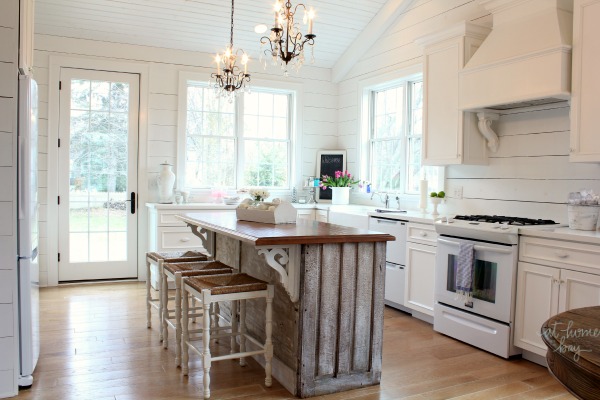 The kitchen island was a labor of love. The sides were made from a door that was in Kelly's parents home for many years. The front is an old door from her friend Debi. Debi's husband, Sean, built the island for the Miller's.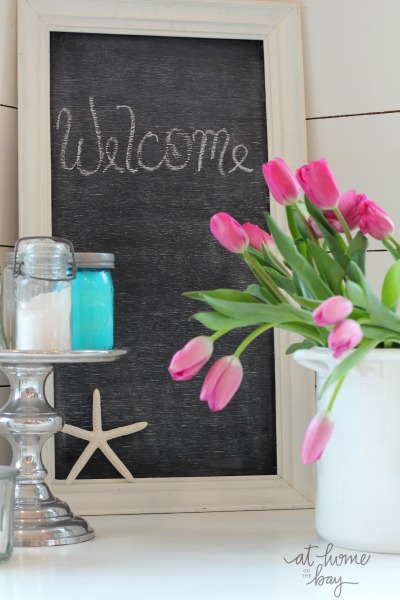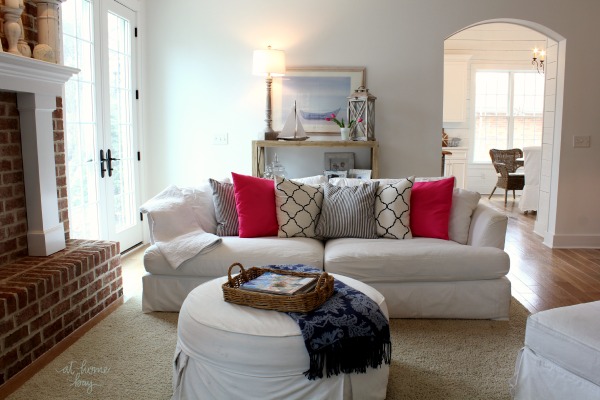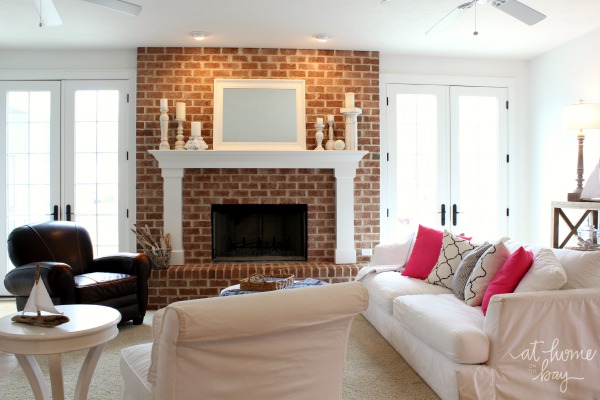 Kelly's favorite details in the family room are the full brick fireplace and the doors to the back yard.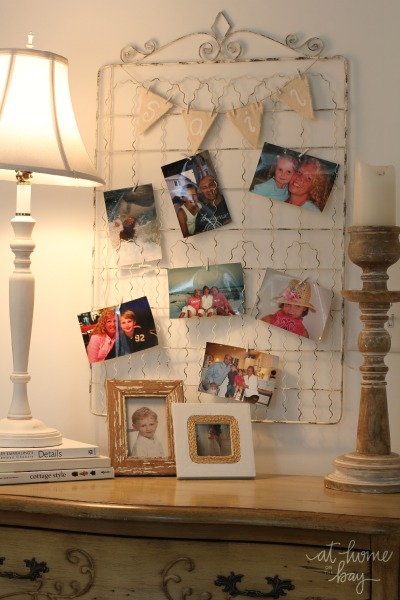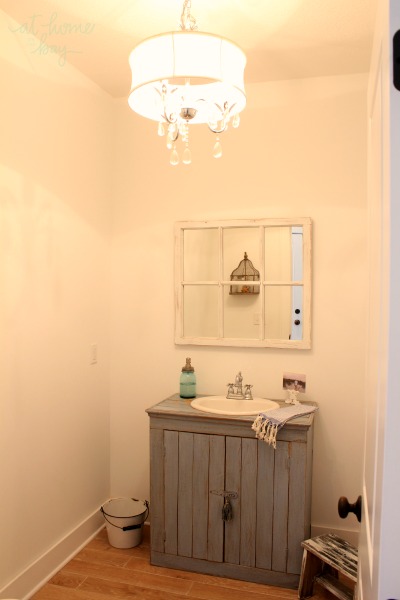 Even the guest bathroom dons a chandelier.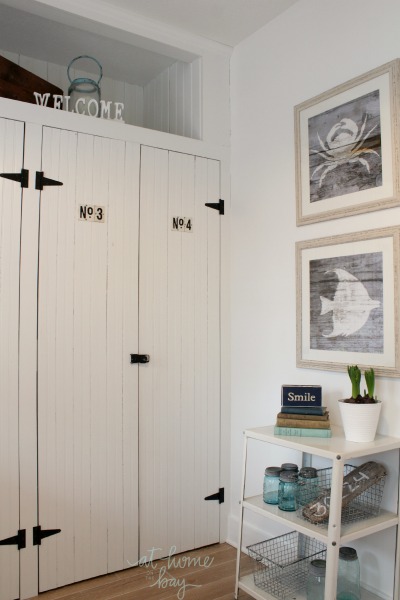 Kelly gave her builder free reign on building storage with character in the mudroom. Kelly was pleasantly surprised when she arrived home to find what he had built.
Thanks so much to Kelly and her family for letting me take you on a tour of their lovely home.