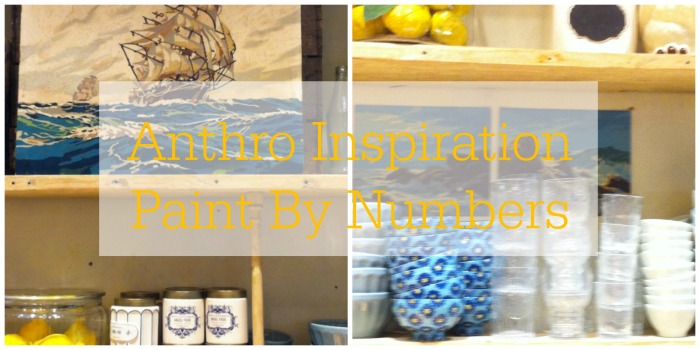 Anthro Inspiration – Paint by Numbers
I made a quick trip home to Boston to see Cher with friends. She gave an amazing performance and entertained the crowd with lots of energy. I bought the ticket months ago before I knew we were moving. It wasn't the best timing. We were in our new house for a week and I up and left all the unpacked boxes. While I was visiting I made a stop to Anthropologie and found lots of inspiration.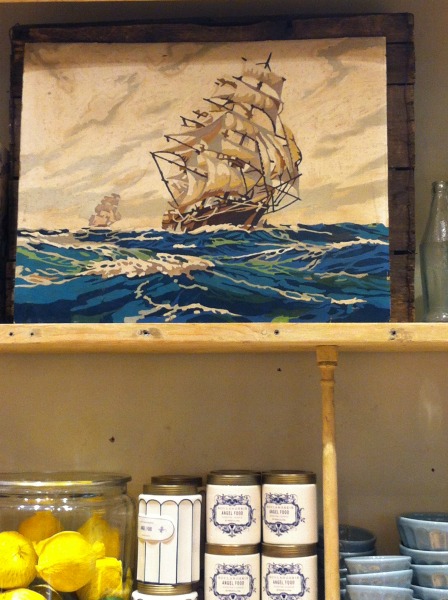 I noticed they were decorating with paint by number seascapes. My favorite kind of paint by number.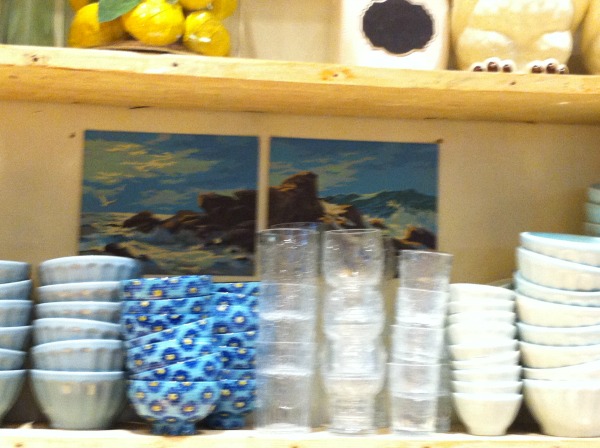 I asked a sales associate if they were for sale. Anthro does sell found items along with their regular merchandise. But to my disappointment, the sales associate said no.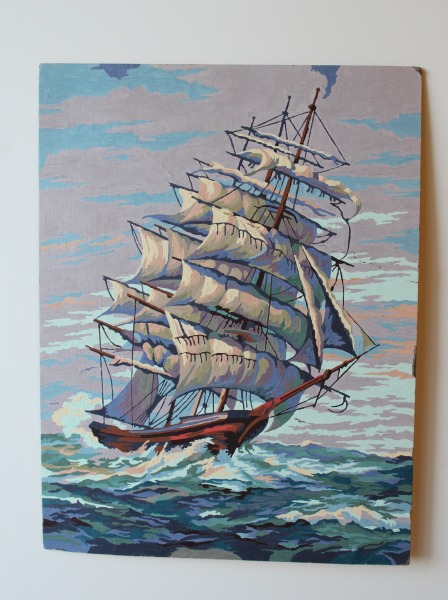 When I arrived back home to finish the unpacking, I found this beautiful seascape paint by number that was sent to me from a reader. Susan said when she saw it, it reminded her of me. I loved hearing that. I can't decide if I should hang it in Maine along with my other paint by numbers or hang it in Cleveland to remind me of Maine. What a fabulous dilemma.
I just order a copy of The Nesting Place: It Doesn't Have to Be Perfect to Be Beautiful

by Myquillyn Smith. It is being released on April 29th. I can't wait to read it.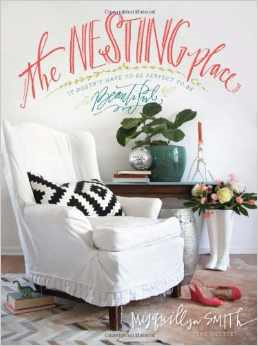 Wishing you a wonderful Easter.