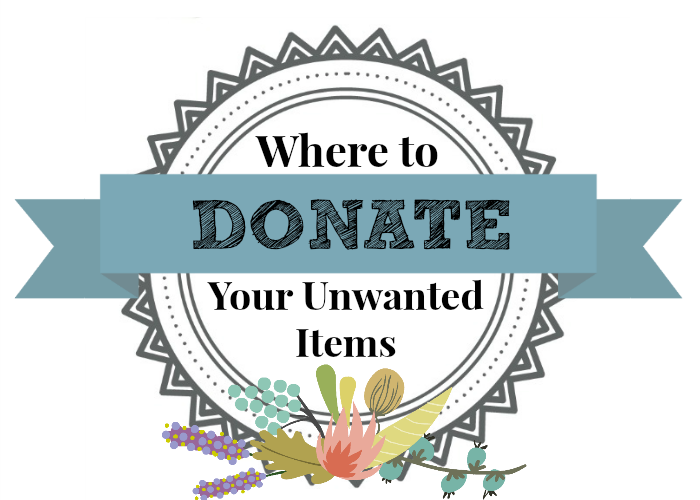 We have moved four times in the last five years, so I have packing for a move down to a science. One thing that I learned from our first move is that you only want to move the items that you really want and use. Packing for a move is a great time to clean and purge since you have to handle each item anyway. I sorted out the items that I didn't want to move and put them aside. I found lots of places that would happily take our items for recycling, reuse and charitable donations.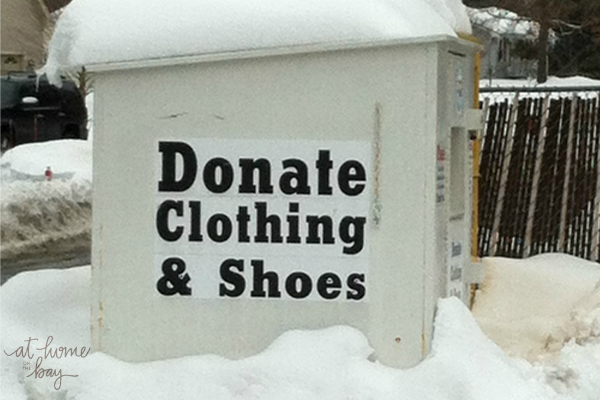 Clothing and Shoes: Clothing and shoes can be packed into plastic bags and dropped off at donation bins for charities such as Goodwill or St. Vincent de Paul.
Wire Hangers: Wire hangers can be returned to most dry cleaners for reuse.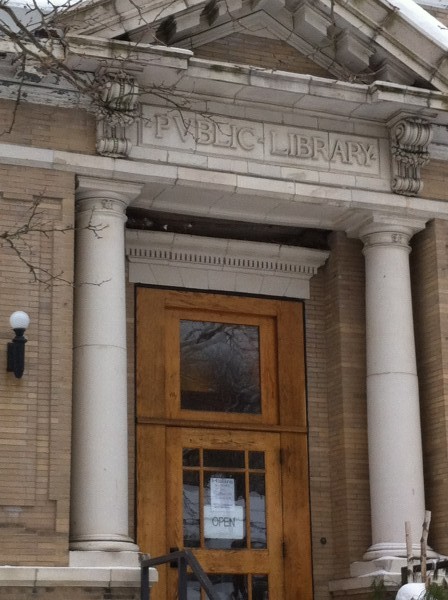 Books: Most libraries except used books as donations for book sales. If your library doesn't take donations they will be able to tell you who does.
Furniture and Household Items: The Salvation Army, Goodwill and other charities will take furniture and household items. They will pick them up from your home. All you need to do is call them with a list of your donations and schedule a pick up.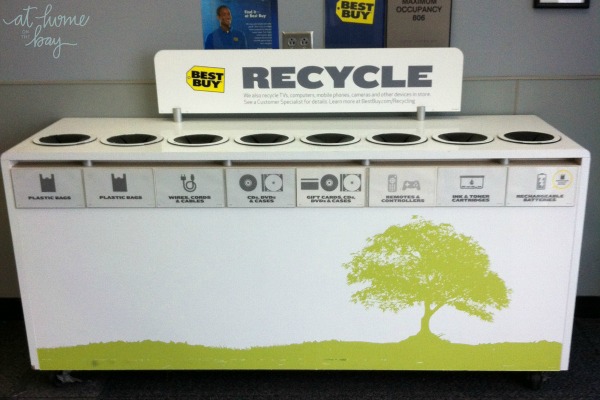 Plastic Bags
Wires, Cords and Cables
CDs, DVDs and Cases
Remotes and Controllers
Rechargeable Batteries
Best Buy has a recycling center where you can return all of the above items. I brought a box of items and set each one into its receptacle. It felt so good to get rid of all those cords that were hanging around from old electronics that were not in use anymore.
Computers: Best Buy also takes computers. I had an old one that didn't work anymore. My son removed the hard drive for me before I dropped it off.
Papers: I had a lot of old paperwork and statements that I didn't want to put out in recycling. I shredded all the paperwork which was time consuming and then recycled it, but participating UPS Store locations offer a locked bin option for you to dispose of your personal and business documents using a secure shredding service for a small fee per pound.
It felt so good to have all those unwanted items donated and recycled or reused, and you don't have to be like me and wait until you move to discard these items.  Think Spring cleaning.
Have a wonderful weekend!

Edited to remove Planet Aid as a possible donation site due to their questionable practices. Thanks, Wade!