Hello Cleveland!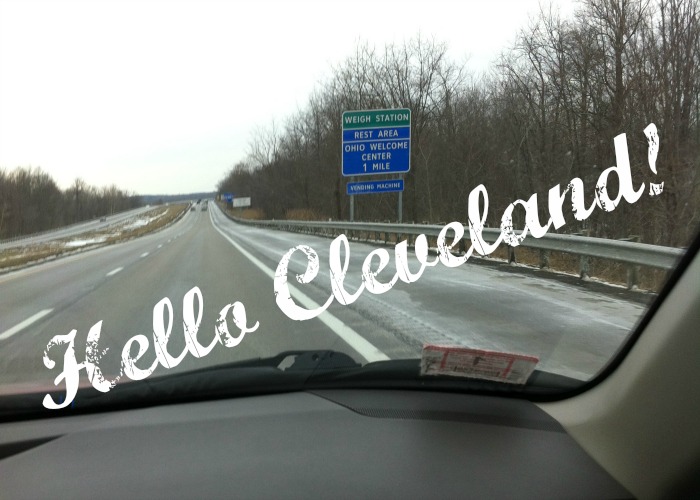 What a crazy whirlwind week. It started last Tuesday when we moved our son into his new apartment in the Boston area. Then on Wednesday, I had the carpets cleaned in our rental house which in retrospect was not the best idea, but it was the only day that worked. I did learn that white vinegar in a spray bottle is the best (and cheapest) carpet stain remover. That is what the professionals use. Thursday two very nice men arrived from the moving company and meticulously packed all our belongings. It took most of the day. It was about a half hour after they left that my husband realized they had accidentally packed his briefcase which he needed for work. We had to open about eight boxes before we found it. Ooops.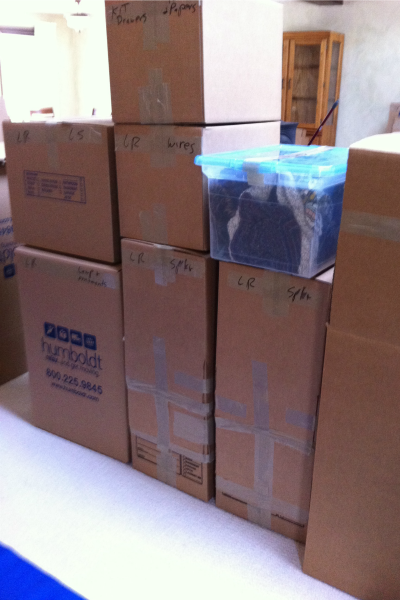 On Friday three different (but just as nice) men showed up to load everything into the moving van. That is not easy work, let me tell you, and I am so grateful for this service that was provided by my husband's new employer. The moving van left. We said our goodbyes to our son, and hopped in the car with our 12 year old dog, Jenny. We made it as far as Albany, where we had a delicious pizza and a glass of wine before resting our weary heads.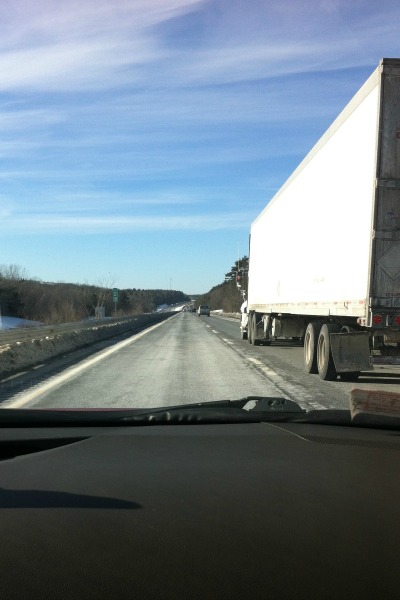 Saturday morning we got an early start to the second leg of the trip. We drove through Upstate New York, Pennsylvania and Eastern Ohio. Whew. We arrived at our temporary rental apartment in the late afternoon. Jenny was a trooper.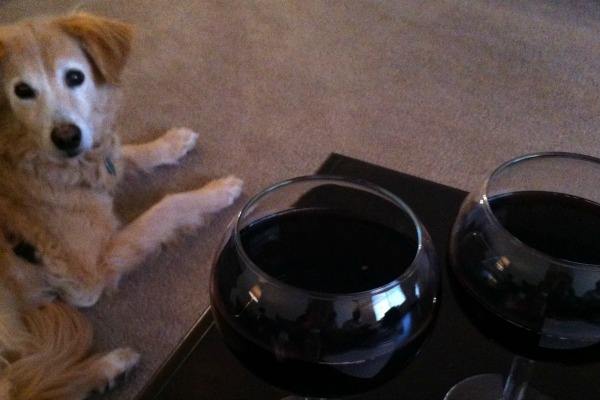 We will be here until the end of the month. The closing on our new house is scheduled for March 31st. I have so many fun ideas I want to share and I can't wait to take you on a home tour.
I'll be back later this week to show you all the places you can bring unwanted household items. I found them all while purging before the move.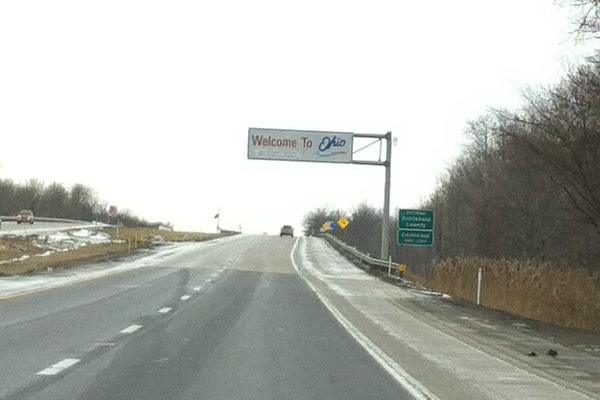 Cheers from Cleveland!