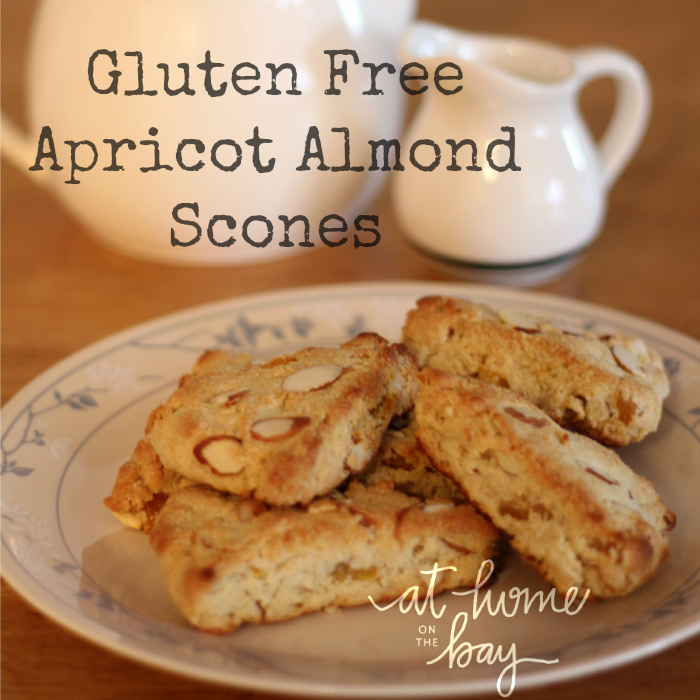 Gluten Free Apricot Almond Scones
This week I ventured out to the West Side Market. It is Cleveland's oldest publicly owned market. There are more than 100 vendors, and you can find everything from fresh seafood, meats and vegetables to cheese, flowers and baked goods. It was like a giant farmer's market, and I really enjoyed it. As I was leaving the market, I got a cup of hazelnut coffee and an apricot almond scone from the Koffie Café. The scone was so delicious. The best I've ever had actually. It was full of almonds, apricots and gluten. I'm trying to take gluten out of my diet, so when I got home I worked on recreating a gluten free version.
My go-to website for gluten free recipes is Elana's Pantry. I make Elana's recipe for Orange Dark Chocolate Chip Scones often. She also has a great banana bread recipe. My recipe is adapted from Elana's Orange Dark Chocolate Chip Scone recipe. It took me several tries to get the recipe right, but it is pretty close to that yummy scone I had at the Koffie Café.
Gluten Free Apricot Almond Scones

Print recipe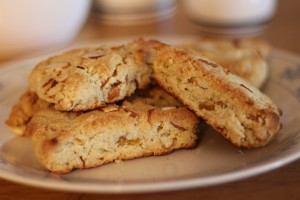 Ingredients
2 cups Almond Flour
1 teaspoon Baking Soda
1/3 cup Dried Apricots (Chopped)
1/3 cup Almonds (Sliced)
1 Egg (Beaten)
2 tablespoons Butter (Melted)
3 tablespoons Honey
1/2 teaspoon Pure Almond Extract
Directions
| | |
| --- | --- |
| 1. | In a medium size bowl, mix together almond flour, baking soda, chopped apricots and sliced almonds. |
| 2. | In a small bowl mix together the egg, melted butter, honey and almond extract. |
| 3. | Mix egg mixture into dry ingredients. |
| 4. | Knead dough and form into a circle that is about a 1/2" thick. |
| 5. | Cut circle into 8 slices. Place each wedge onto a parchment lined baking sheet. |
| 6. | Bake at 350* for 10 - 12 minutes until golden brown. |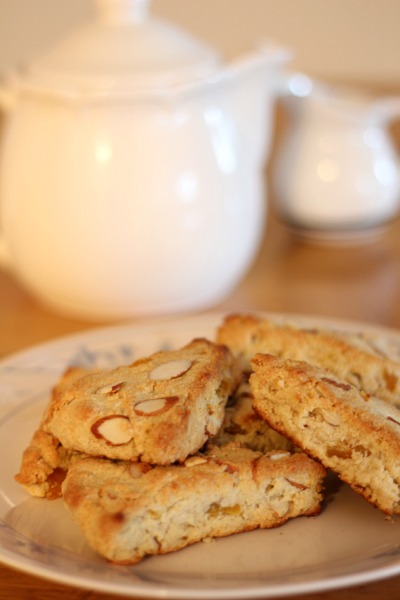 I hope you enjoy this satisfying gluten free treat.