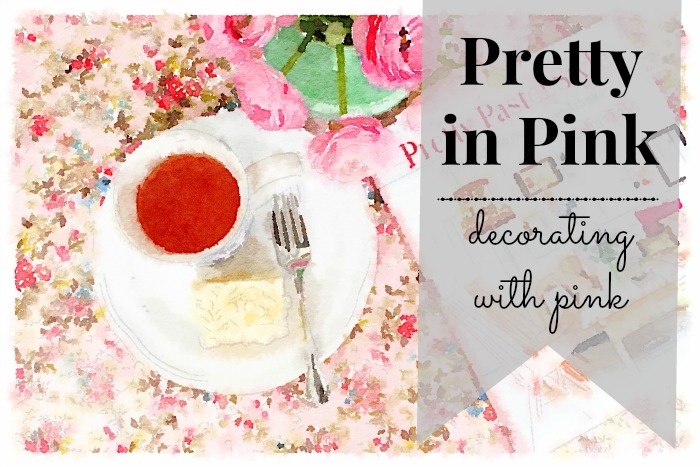 Pretty in Pink
Since it is the month of love, I thought I would share some decorating inspiration in one of the love colors. No, not red, but its shy cousin pink. I was never a big lover of the color pink, but it is growing on me lately. I read somewhere that pink is a soothing and calming color, so maybe that is why I am attracted to it right now. Serenity now. Serenity now. Thank you Seinfeld.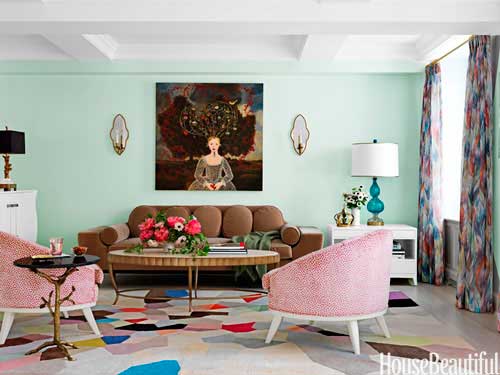 Jonny Valiant via House Beautiful
Opposites Attract: I love these pink chairs opposite the brown sofa.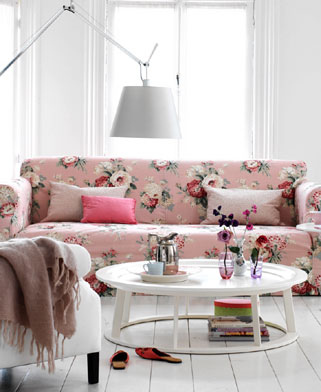 Feminine Beauty: My husband wouldn't go for this pretty sofa cover, but I'd love it in my office or studio (dreaming).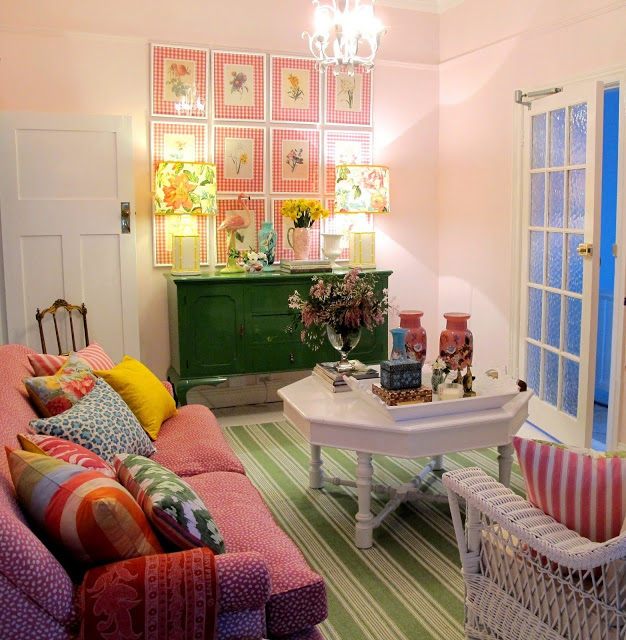 Preppy with a Twist:  I love the mix of pillow fabrics on this pink animal print sofa. It looks so playful.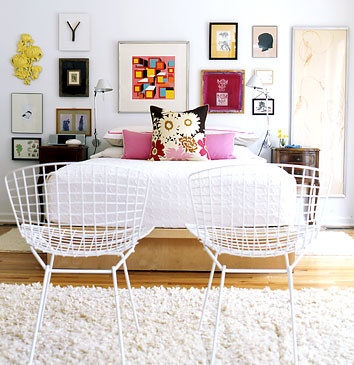 Tickled Pink: I adore the pink pillow. It is so subtle and yet fun.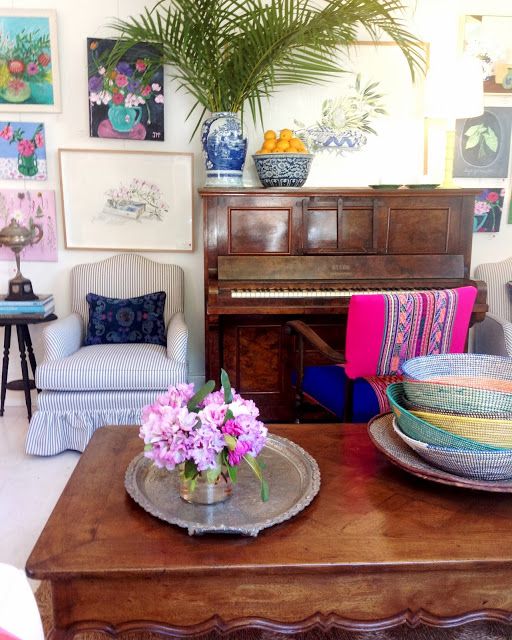 A Pop of Pretty: Talk about fun. I'm crushing on the pops of pink throughout this room.
Do you like the color pink? Could you decorate your home with it?