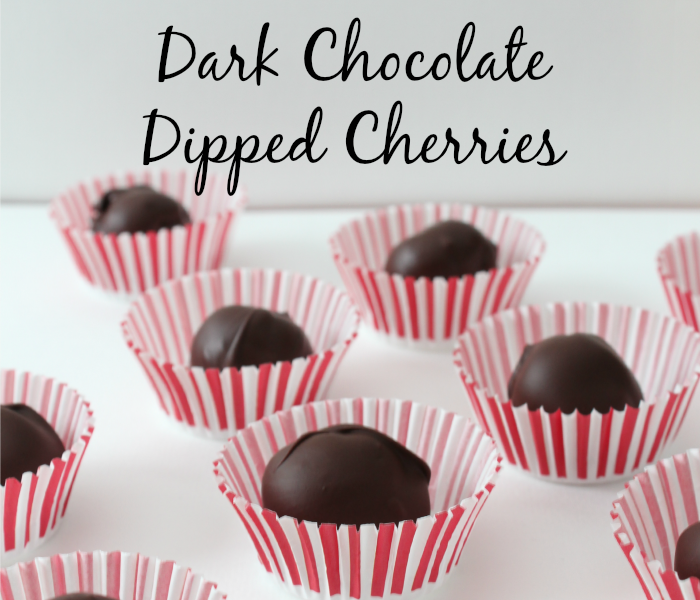 I have been working on feeding my family a more healthy diet. It was one of my New Year's resolutions. I cut out wheat, sugar, and processed foods from meal planning. It is actually a lot easier than it sounds, and everyone is feeling better. With Valentine's Day just around the corner, I don't want to deprive anyone (including me) from a little treat. Dark chocolate dipped cherries are easy to make, and slightly more healthy than the typical sweet I would serve on Valentine's Day. These treats require two ingredients – frozen cherries (I used organic) and dark chocolate chips (I used 53% cacao). That is it, and no will think they have been deprived.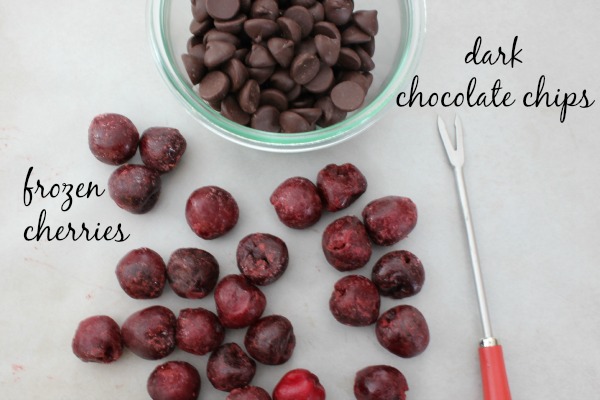 Ingredients:
1 – 10 oz. bag of frozen cherries – I used organic, but they don't have to be organic.
1 – 10 oz. bag of dark chocolate chips – The higher the percent of cacao equals the less sugar and milk in the chocolate, so the higher the better. I used all natural Nestle dark chocolate morsels 53% cacao.
Melt dark chocolate chips in microwave according to package directions. Dip each frozen cherry into the dark chocolate and set on a cookie sheet covered with wax paper.  It's that easy.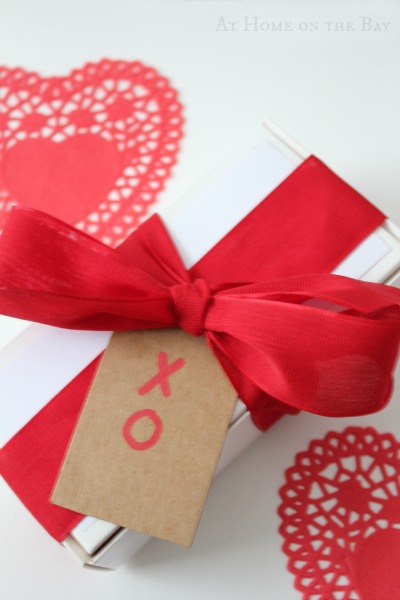 Your family will love you.