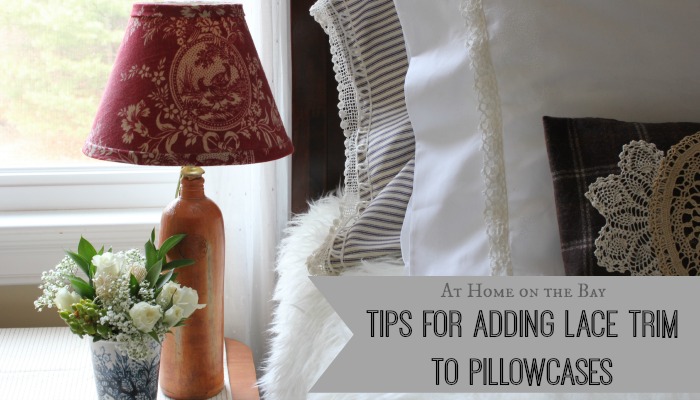 One of the most popular posts on At Home on the Bay is the Lace Trimmed Pillowcase Tutorial. It's all about how to make your own standard pillowcase with lace trim and finished seams. There are lots of pictures to follow and it's a fairly easy project. If you don't want to make your own pillowcase, but want to add some lace trim to a store bought pillowcase, I am sharing some helpful tips today.
1. You'll need about 1 1/3 yards of lace trim for each pillowcase you want to trim. Three yards would be more than enough to trim a pair of pillowcases.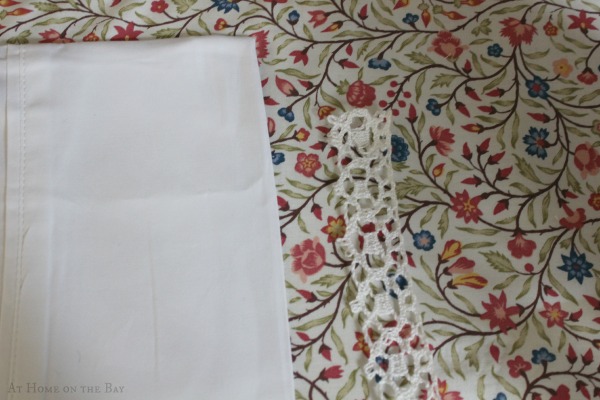 2. When choosing lace trim, try to find trims that are machine washable, so that your finished pillowcases will be machine washable. Most cotton and cotton blend laces are machine washable. Wash and dry the pillowcase (if new) and lace trim to pre shrink before sewing.
3. Begin by ironing the pillowcase and press the top 1/2 inch of the trim under. This will give a nice finished edge to the trim.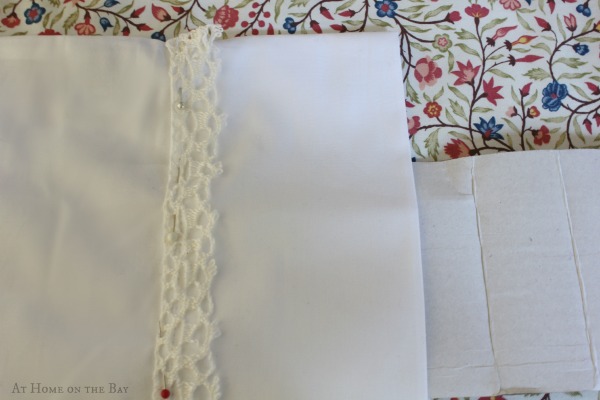 4. Pillowcases usually have one side seam. Pin the lace in place by starting at the seam edge with the folded edge of the trim down. Pins are your best friend here and will keep your lace in place. Pin the lace trim along the cuffed hem using the hem edge as a guide. To keep the pins from going through and catching the other side of the pillowcase you can slide a piece of cardboard between the pillow opening. When you get back to the seam where you started, trim the lace adding a 1/2 inch extra. Turn under 1/2 inch and pin in place next to beginning edge.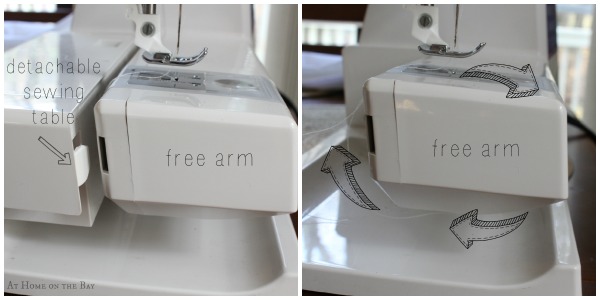 5. Most sewing machines have a detachable sewing table that reveals a free arm. Free arms are handy for pillowcase sewing.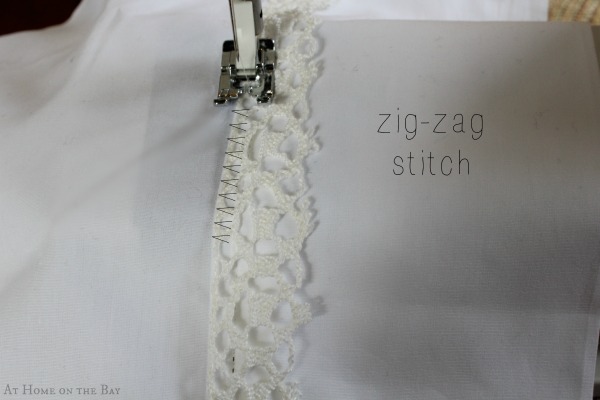 6. Using a zig-zag stitch will help in catching the open weave of the lace. When you get to the end sew back and forth across the seam area a few times connecting the two lace edges.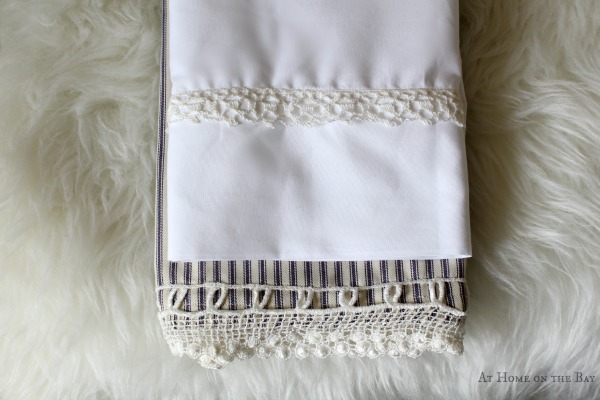 I made the blue and white ticking stripe pillow using this tutorial. The white pillow case is store bought with lace trim added. Either way you choose,  they are a fun addition to bedding.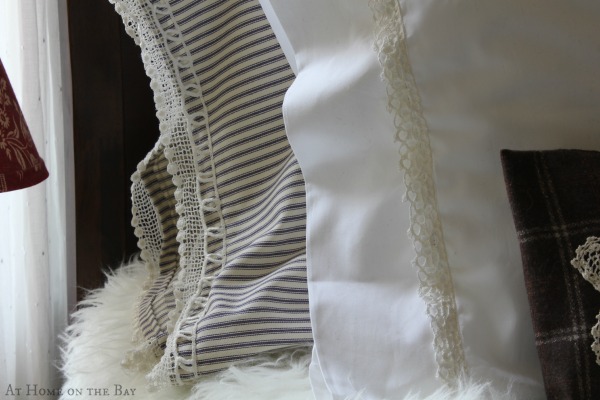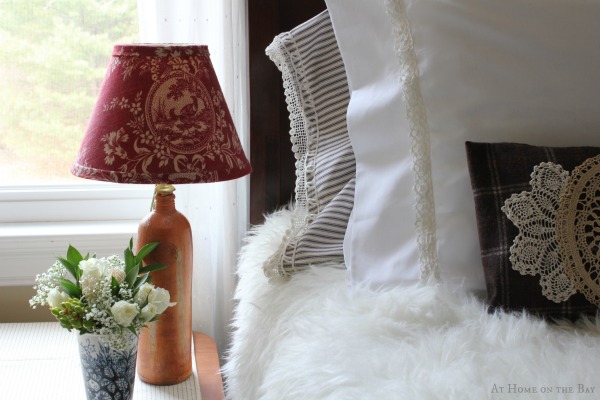 Have a wonderful weekend!