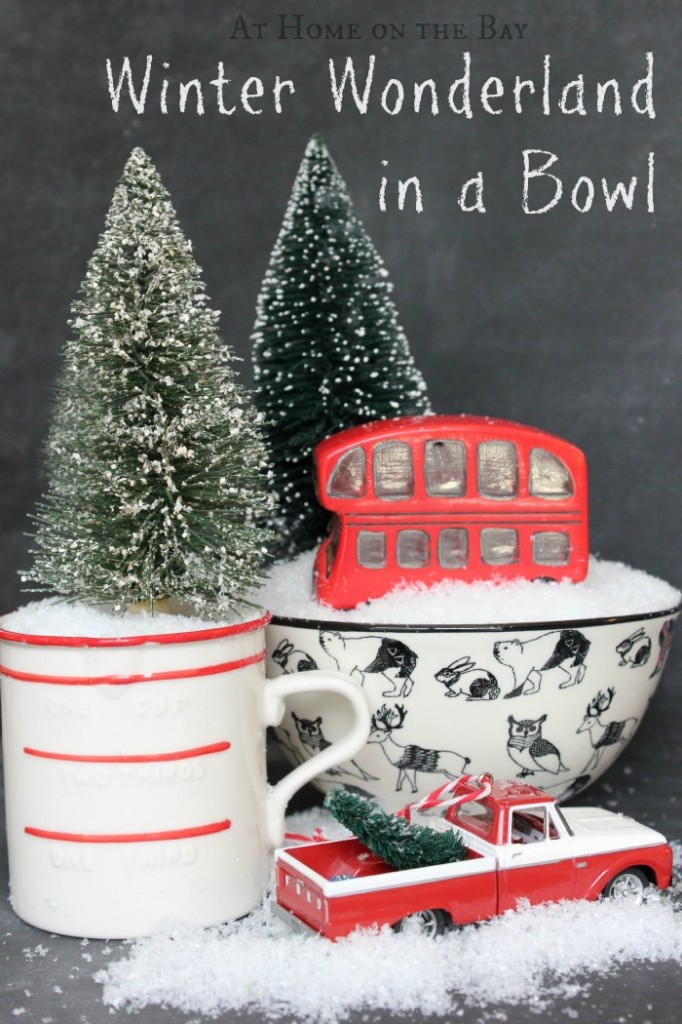 Here is my twist on the snow globe. I like to call it the snow globe deconstructed or winter wonderland in a bowl, because I'm fancy like that.
It's a little Christmas village to cheer up my kitchen.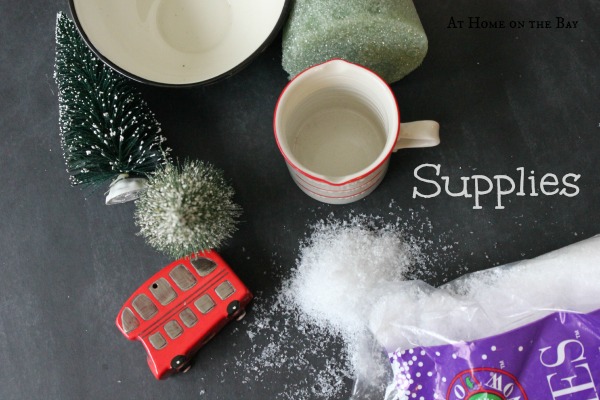 SUPPLIES:
assorted bowls and cups
assorted ornaments and trees
Styrofoam
white glue
Elmer's Tack
Eco Snow Flurries
*
hot glue and toothpicks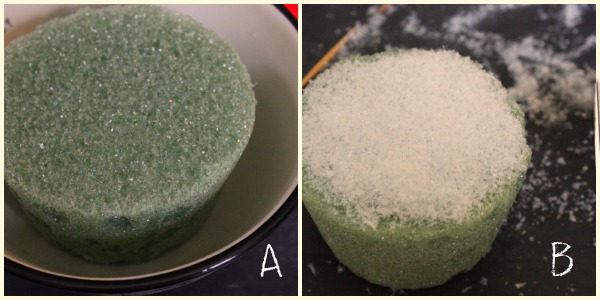 A. Cut Styrofoam to fit inside container. B. Spread white glue on top of Styrofoam and dip top into faux snow.
Place Styrofoam back into bowl and secure using Elmer's Tack. (Elmer's Tack is an putty type adhesive used to temporarily secure things in place. I want to be able to use these bowls and cups after Christmas, so I don't want to permanently glue the Styrofoam into the containers.) Use hot glue to add the decorations on top of the Styrofoam. I used toothpicks to secure the bus in place, because it had a hole in the bottom of it. Once you are done placing everything, add more faux snow to cover any Styrofoam showing.
That is it. You are done. You now have your very own winter wonderland.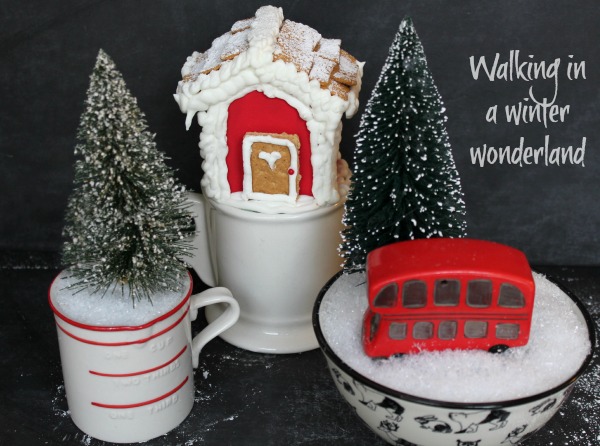 Sleigh bells ring, are you list'ning?
In the lane, snow is glist'ning'
A beautiful sight, we're happy tonight
Walkin' in a winter wonderland
Have a wonderful weekend!

* This post contains an affiliate link.
X2W6P5ZZ2P2Z