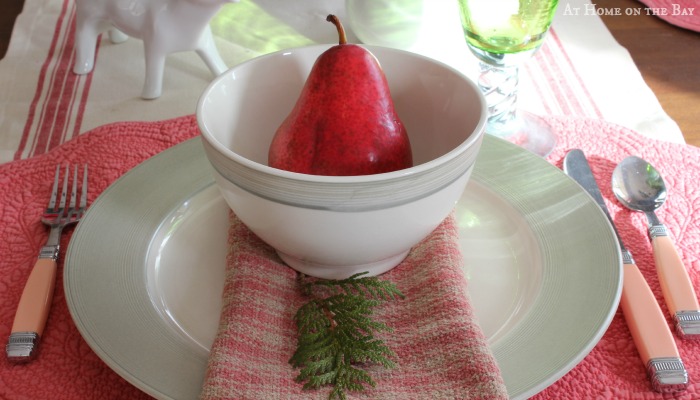 Welcome to my Christmas brunch table setting. I chose to go with a pink and green color combination this year, and I really like it. Like all my table settings, it is simple. I'm using our everyday dishes from Walmart and thrifted pink cutlery.  The only new thing on the table is the little snow globe salt shaker that I couldn't resist.  I hope this table setting inspires you to work with what you already have. It doesn't have to be fancy or perfect to make your guests feel welcomed and special.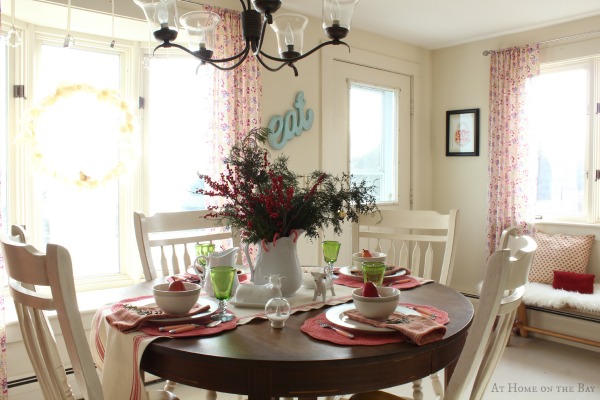 What I really want to talk about today are my wishes for you. I hope that you experience the wonder and awe of the season. If you are going through a difficult time when there is so much pressure to be joyful, I am thinking of you.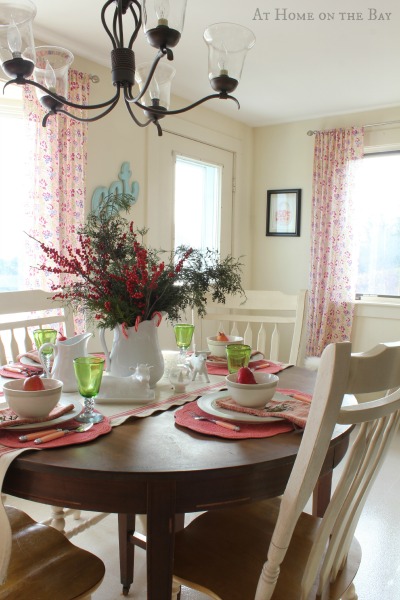 I hope the New Year brings you peace, joy, hope and laughter.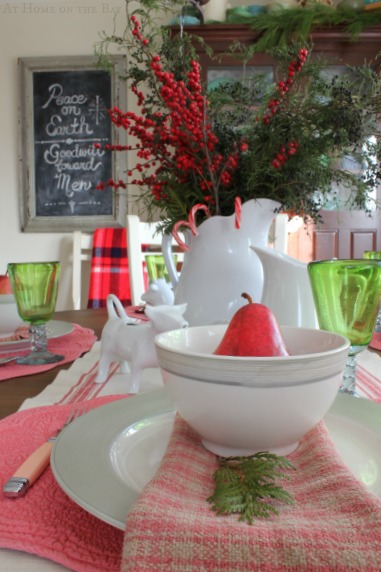 Whichever holiday you celebrate, I am wishing you a safe and happy one. I'll be taking a few days off to spend time with family. I'll see you back here next week, and we will continue this crazy adventure called life.