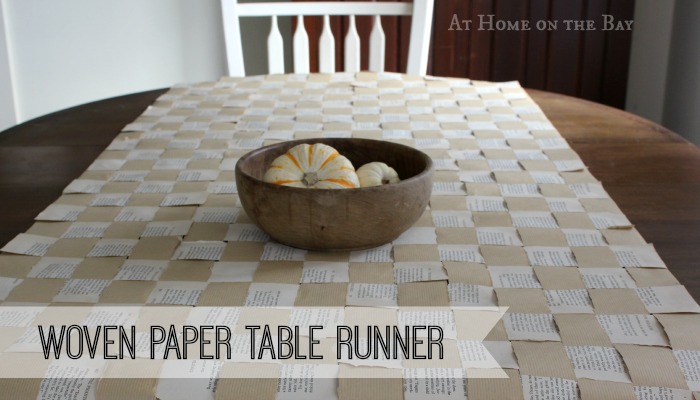 I am getting ready for next weeks Thanksgiving festivities. This year I am going with a more casual table, so I made a woven paper table runner. It is reminiscent of the elementary school woven paper placemats that we all made as kids around Thanksgiving each year.  This is so simple. It probably doesn't need a tutorial, but I will show you how I did it.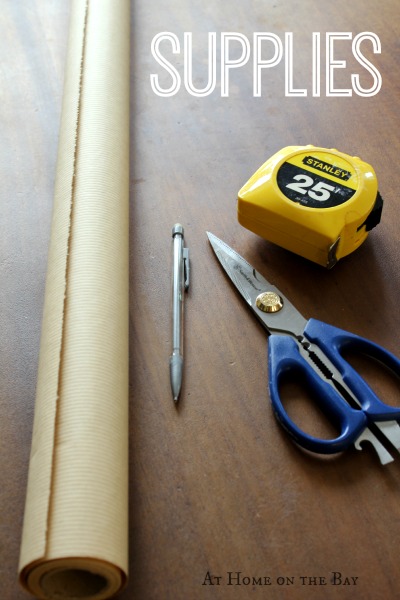 SUPPLIES:
Roll of Brown Kraft Wrapping Paper, pencil, scissors, ruler, straight edge, tape, and book pages (optional)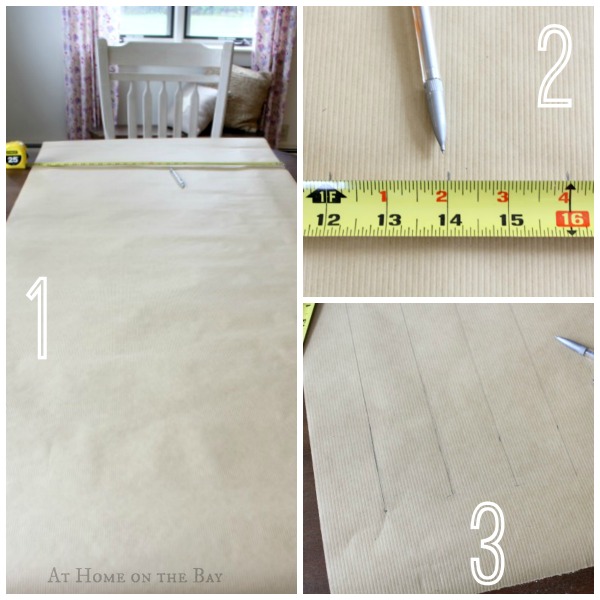 1. Roll out the kraft paper to the length you want your table runner to be and cut to desired length.
2. With a pencil, make marks 2 inches apart along width of paper on each end.
3. With a ruler or straight edge, connect the marks with a line stopping 3 inches from each edge.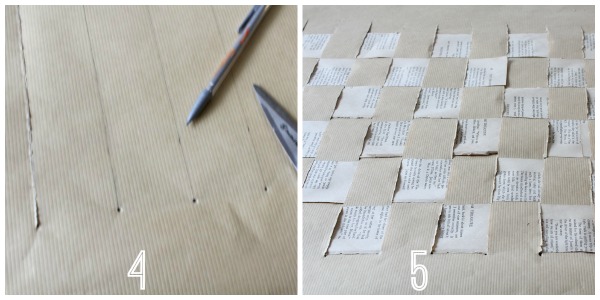 4. With scissors, cut along lines. (Tip: with the tip of a pencil, puncture a hole into the paper at the beginning of the lines to make it easier to start cutting.)
5. Cut strips of book pages  or kraft paper 2 inches wide. Begin weaving over and under and under and over to make the checker board pattern. Use the tape to join book page strips and secure strips along the way.
(Tip: I worked in sections all the way up the length of the table runner.)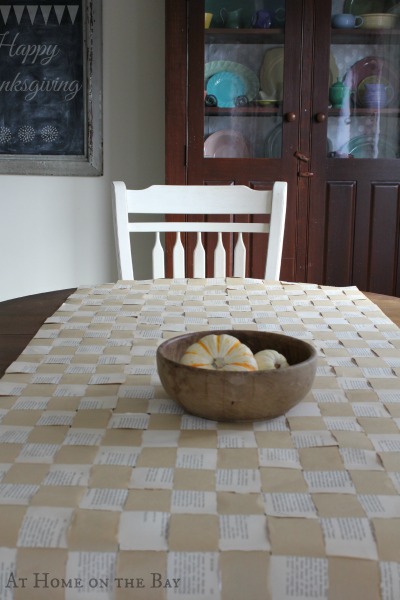 This took me about an hour and I found it strangely relaxing. It would also be a great project for the kids to contribute to the Thanksgiving table.