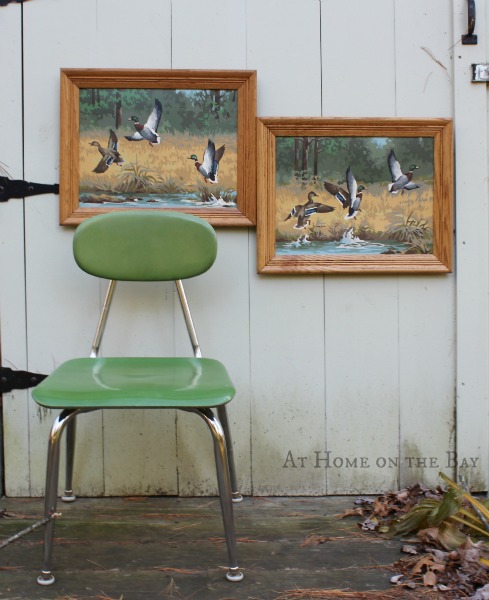 This months thrifty finds are brought to you by the mid century.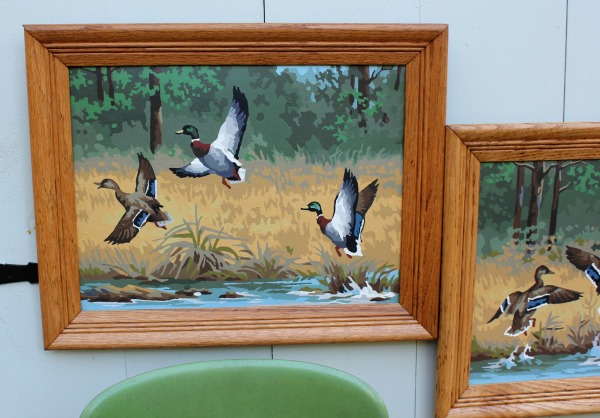 Every fall the women in my family – aunts, cousins, mom, sister and sister-in-law – gather together for a weekend. It's been a tradition for the last twelve years. We stay at my aunt's cottage in the lake region of Maine. It is a wonderful time of bonding.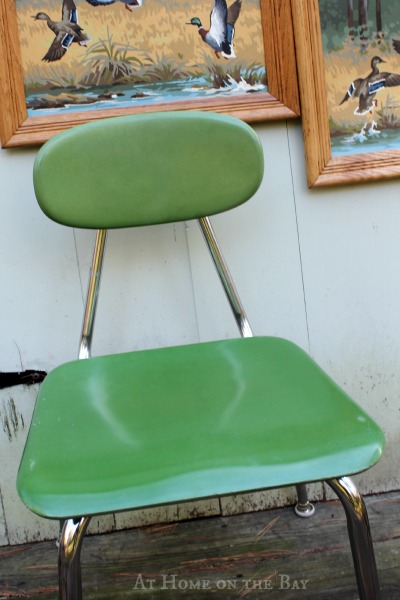 There is always some shopping involved. This year we went to one of our favorite antique malls. It has rooms and rooms full of different vendors. That is my favorite kind of mall. As I walked around, I spied this green mid-century composite and chrome school chair and two paint by numbers. My thrifty finds were the icing on my sweet weekend.