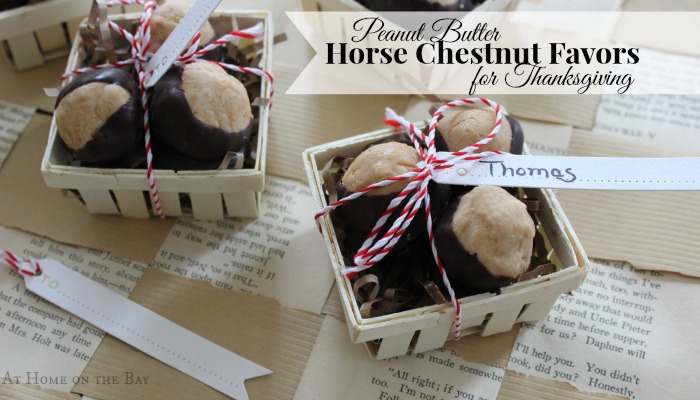 Thanksgiving Favors: Peanut Butter Horse Chestnuts
I know I have talked about the tradition of favors at our holiday table before. My mother-in-law always had them at her table, so it just seemed natural for me to carry on the tradition. It's always one of my favorite things to plan and make, because it is like a little gift for each of my guests and I love giving gifts.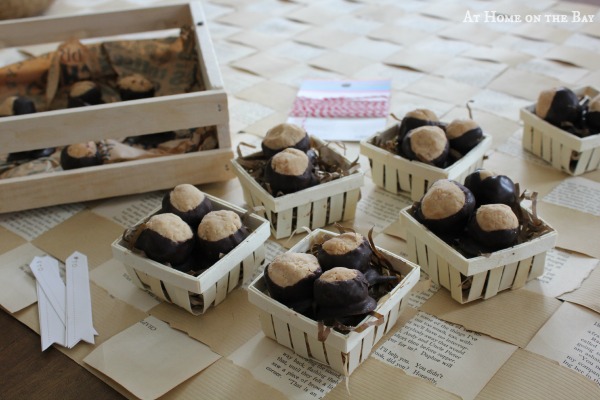 I started with these cute Mini Berry Baskets. They are the perfect size to hold candy or cookies. I added some shredded parchment paper to the bottom of the baskets. I made a batch of peanut butter chocolate horse chestnuts using this recipe for Buckeyes.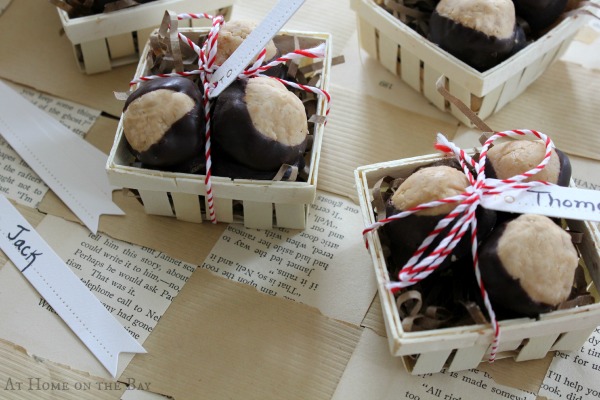 I tied them with bakers twine and added tags with the names of our guests.  It a simple idea, but it's my way to show my guests that I am thankful for them.  I'll be back Monday with an easy table setting idea.
Enjoy your weekend!