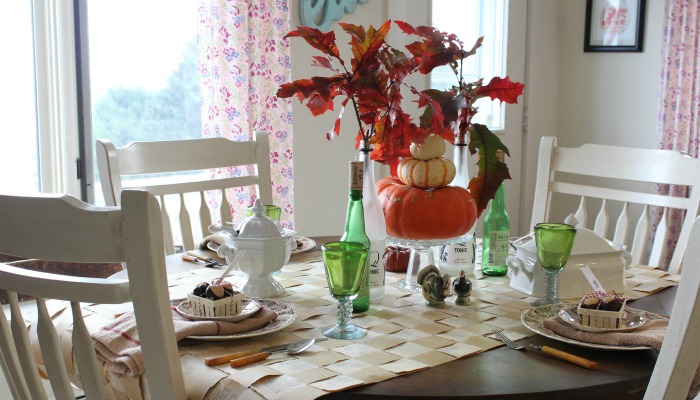 Casual, comfortable and easy … those are the three words that describe my Thanksgiving table setting. I want it to be all about the important things like family, friends and the food and less about I'm afraid to wipe my mouth on this beautiful vintage embroidered napkin. Been there, done that, and I will do it again, because I can't help myself. This time though … casual is the word of the day.
 It all started with the woven paper table runner. I added some bottles I found in the recycling bin. Can you believe my husband sent those pretty frosted glass bottles into the recycling bin? Luckily I was able to rescue them. I filled them with colored leaves from the yard. I added some green ginger ale bottles with wine cork candles.

.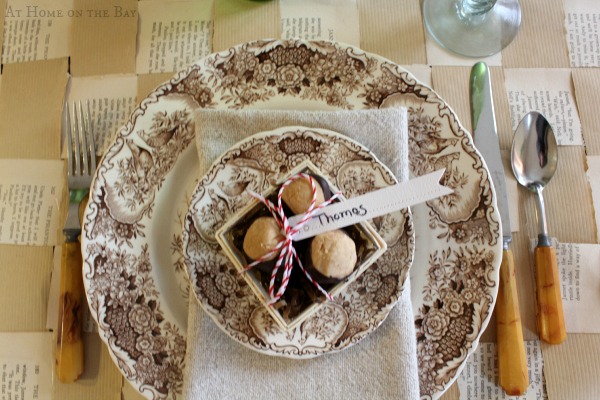 These Thanksgiving plates are from my mother-in-law. It wouldn't be Thanksgiving without them on the table. I added kitchen towels for napkins, and topped each place setting with a basket of peanut butter horse chestnuts.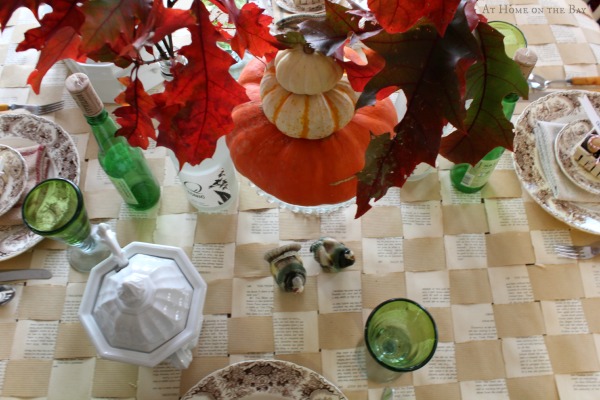 It is going to be an easy clean-up this year for sure.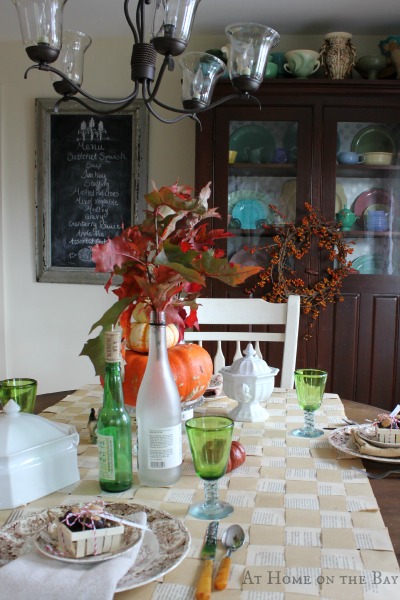 I'll take this moment to let you know how thankful I am for each and every one of you. Thank you for taking time out of your day to read along, leave a comment, pin something for later, or just quietly stop by to see what's new. Your kindness is the sweetest gift to me.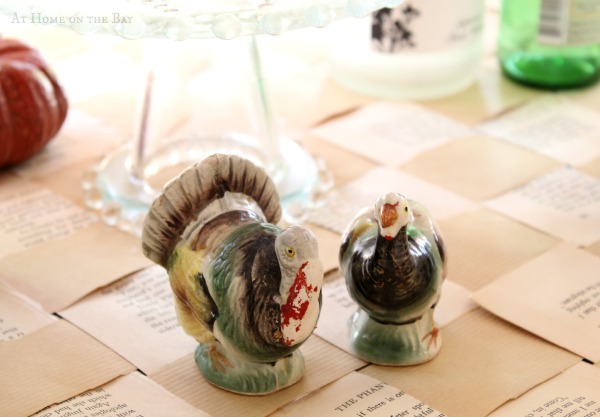 Happy Thanksgiving to you and yours!