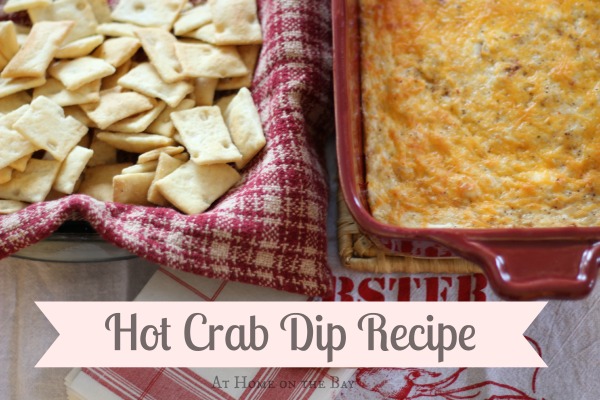 Whenever the woman down the road hangs out her crabmeat sign, we pull in and buy a pound or two. She knows how to pick crabmeat. We have never found pieces of shell. She is that good at it.
The blend of crabmeat, cheeses and the zest of the Old Bay Seasoning make this Hot from the oven Crab Dip perfect for a fall party. Serve it with your favorite, crackers, bread or celery.
Hot Crab Dip

Print recipe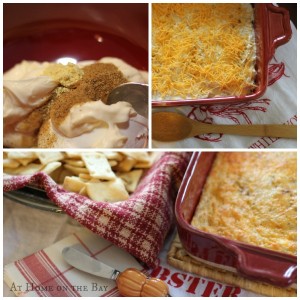 Ingredients
1 box (8 ounces) Cream Cheese (softened)
1 cup Mayonnaise
2 teaspoons Old Bay Seasoning
1/2 teaspoon Mustard (ground)
1lb Crabmeat
1/2 cup Cheddar Cheese (shreaded)
Directions
1.
Preheat oven to 350*F. In medium bowl, mix softened cream cheese with mayonnaise, Old Bay and ground mustard until well blended. Gently fold in crabmeat.
2.
Spread in shallow a 1-1/2 quart baking dish. Sprinkle with cheddar cheese and
additional Old Bay Seasoning, if desired.
3.
Bake 30 minutes, or until hot and bubbly. Serve with crackers.
Enjoy,