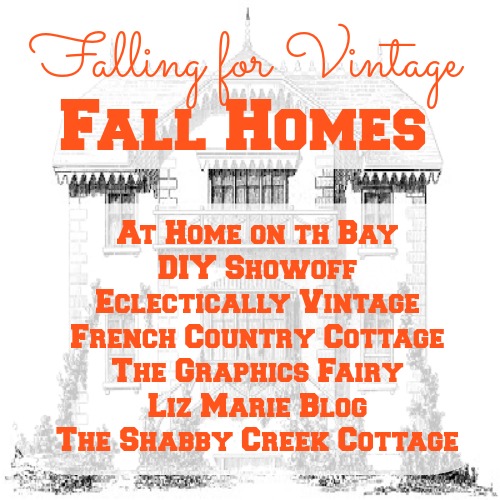 Welcome to the Falling for Vintage Home Tour Blog Hop. I am joining an amazingly talented group of bloggers today in sharing our homes and rooms decorated for Fall with a vintage touch.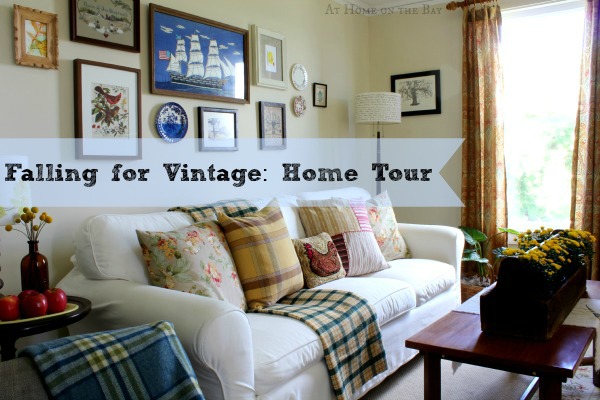 When I think of fall, I think of mums, apples, pumpkins, sunflowers, and … wait for it … wool blankets. I have several vintage wool blankets that I like to bring out for the cooler months. I fold them at the end of beds, use them as tablecloths, and drape them over sofas and chairs. They just cozy everything up a bit.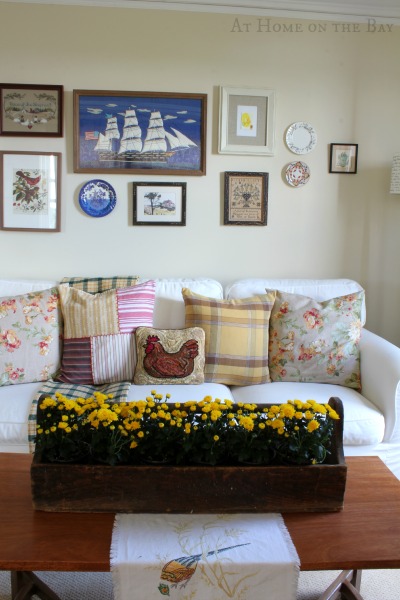 I also have a few hand stitched fall table runners from my mother-in-law's collection that I love bringing out in the fall too. This partridge table runner is a favorite. I added some yellow mums, I picked up at Home Depot, into my father-in-law's antique tool hod.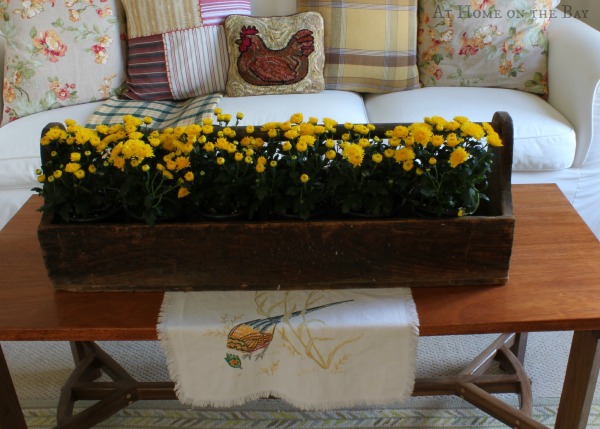 Billy Balls (Craspedia) were added to an antique bottle my husband found while dump digging at an old farm site. Those little yellow pom poms make me so happy and they last for a long time.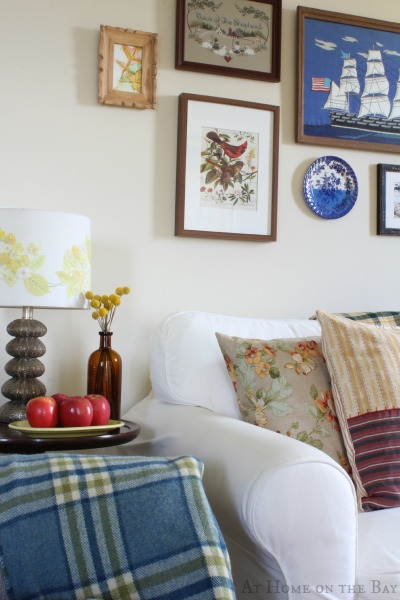 In the dining room, a fall table runner with vintage vegetable creamers takes center stage on a mid-century Homer Laughlin plate. On the buffet is a collection of vintage green vases and creamers along with some orange pumpkins and yellow mums.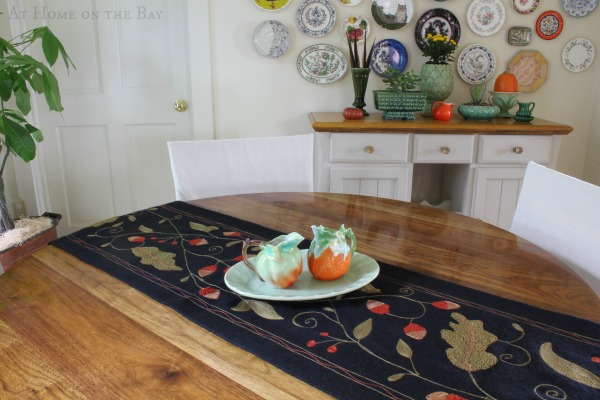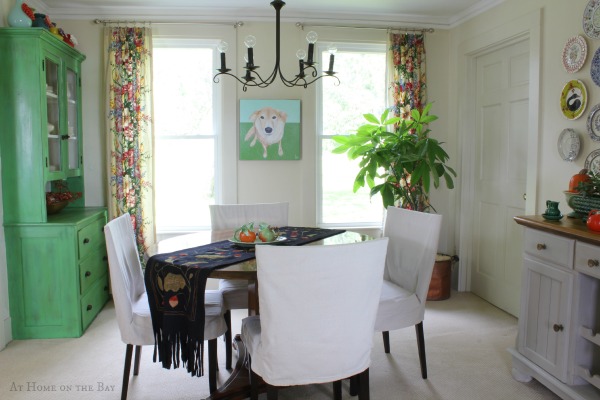 I put some silk bittersweet branches in the antique dough bowl filled with shells.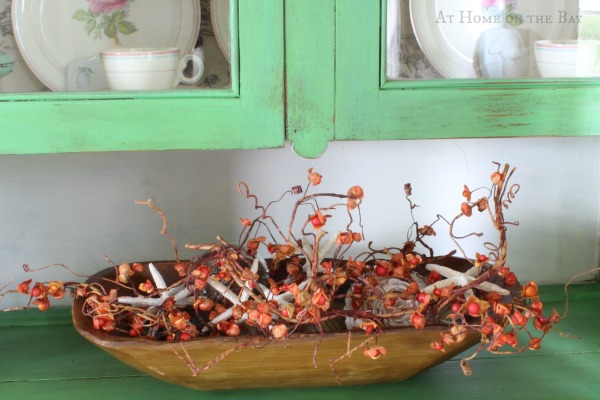 In the kitchen, I used a vintage wool scarf as a table runner and added a bucket of fall flowers – hydrangeas, sunflowers, ornamental cabbage and dahlias – to the table.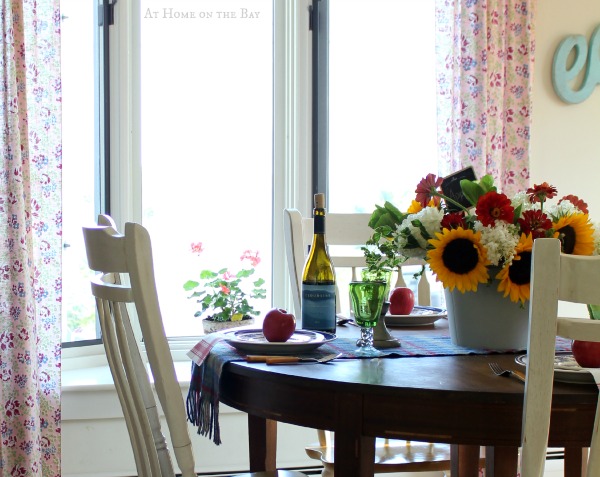 My favorite time to have a picnic is the fall, so I have an antique picnic basket and wool blanket always ready to go.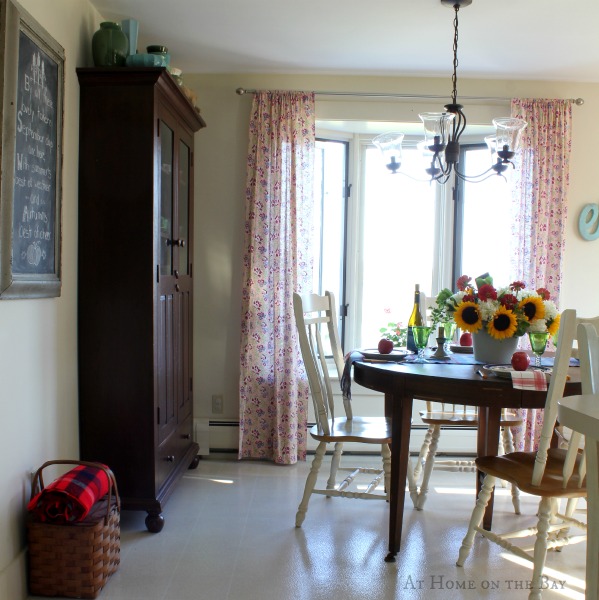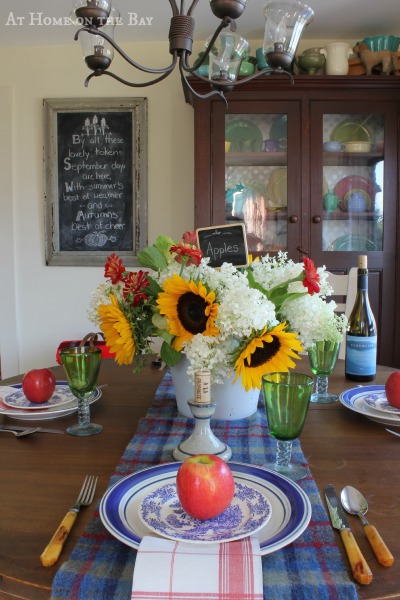 I pulled out some vintage blue willow plates and mixed them with newer plates. Bakelite flatware was added to the table setting along with an apple.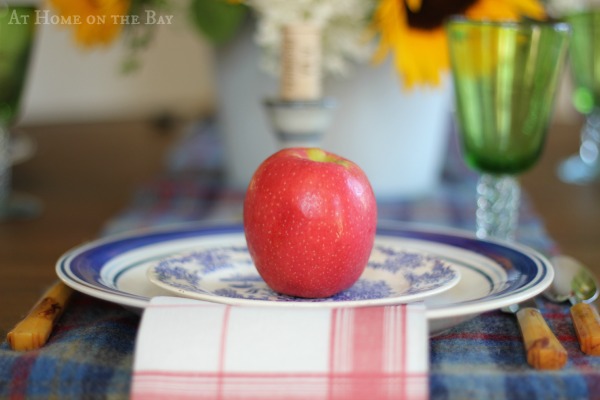 I kept things simple in the guest bedroom. There are wool blankets and a handmade wool pumpkin pillow. Hydrangeas are placed in some antique blue glassware along with a pumpkin on the nightstand.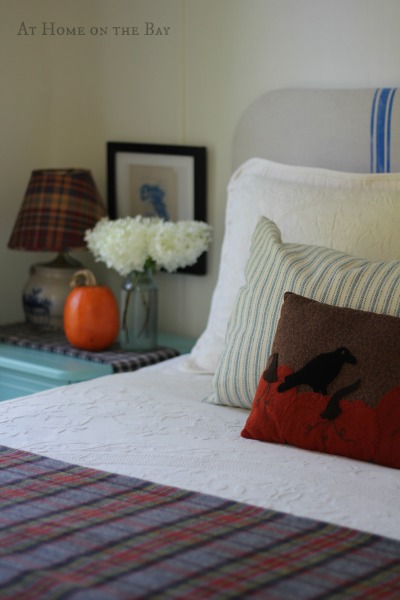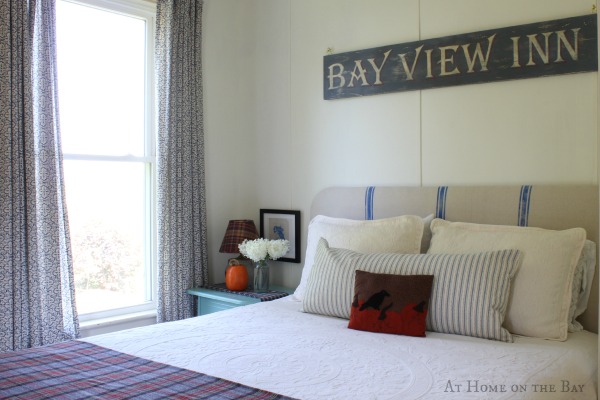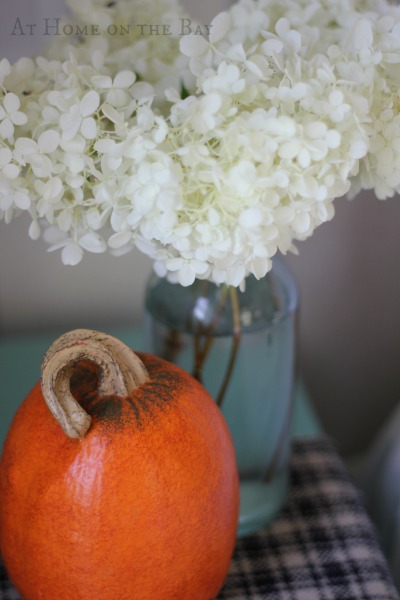 Thanks for coming along on my Falling for Vintage Home Tour. For more inspiration visit these other amazing blogs.
Enjoy the vintage goodness!