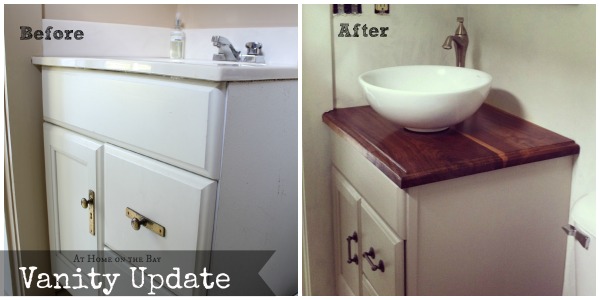 Here is a little update on our guest bathroom project. I would have loved to make a new vanity out of an old table or dresser, but it was a can of worms we were not willing to open up. You see, we were pretty sure the flooring stopped at the edges of the existing vanity, so if we opted for a different vanity, we would have to redo the whole floor. The floor really wasn't bothering me. It was the plastic composite sink, leaky faucet, old lighting and mirror that I wanted to update. So, we worked with what we had – a cabinet that was solid, but just needed a little help.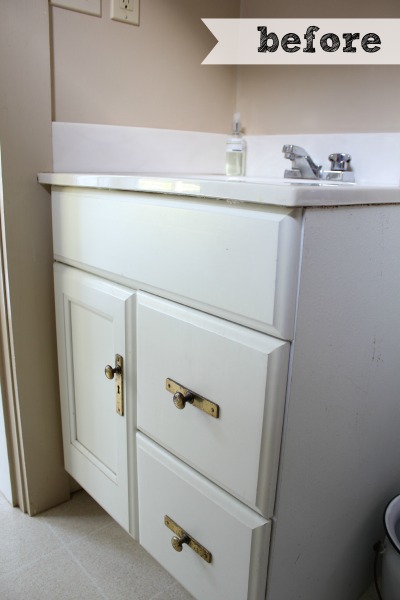 The first step was to remove the old pitted hardware, and wash the entire cabinet. My husband added a finished side panel to the right side. (It was all rough and unfinished almost like the right side was meant to be against a wall.) He cut some birch plywood to fit over the side and added a finishing strip to the edge. I painted the cabinet in Martha Stewart Sharkey Gray by Glidden. I bought a sample sized can which had plenty of paint to do the job. New drawer pulls were added. My husband made a counter out of a piece of walnut that he had in his workshop. We bought a vessel sink and faucet from Overstock and my husband installed it. The only thing left to do is add some faux feet to the bottom.
Cost Breakdown:
vessel sink, drain and faucet combo $270
3 drawer pulls $15
sample paint can $3
birch plywood $9
I am trying to stay on a $500 budget, so I have $200 left for the mirror, light and paint. I can do this!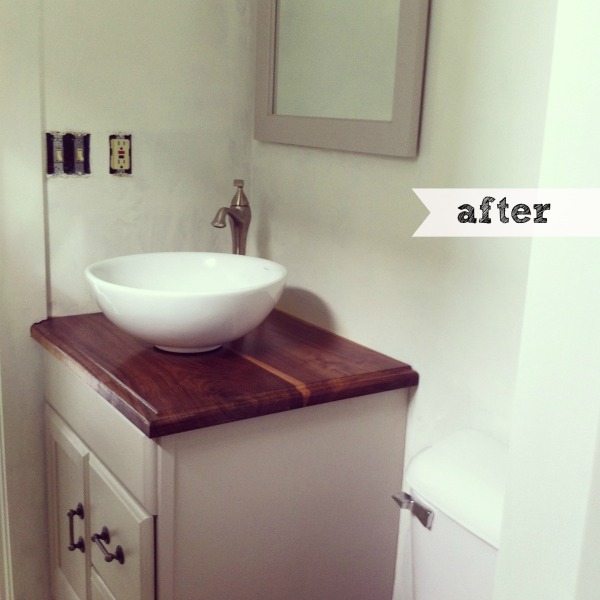 ( … sorry for the bad iPhone picture.)
 I have the first coat of paint on the walls and trim. It still needs another coat. It is coming along.
***
There is still time to vote in the Room for Color Contest at Apartment Therapy. I'd be so grateful for your vote. Click here to vote.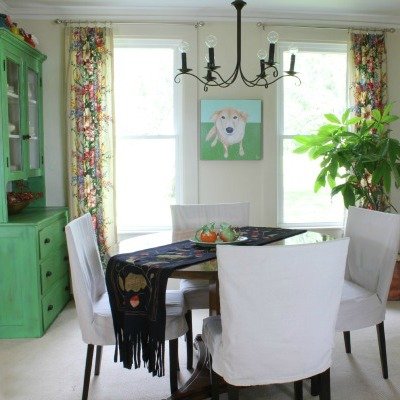 Have a wonderful weekend!