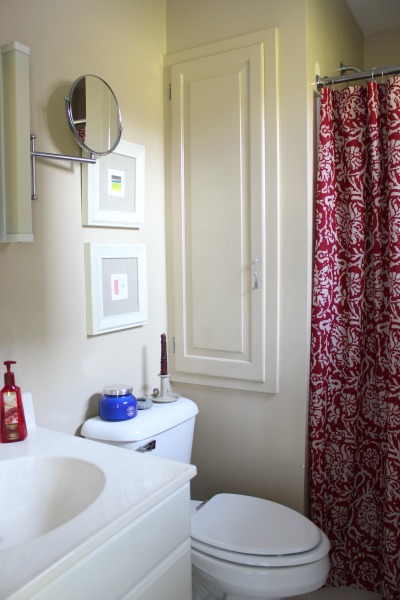 We are starting a new project – updating the guest bathroom. Finally, it made its way to the top of the project list. As you can see, it is a small dated bathroom, and I want to give it an update on a budget, but you already knew that (the budget part).  In fact it is so small I had trouble taking photos, but I want to share the before pictures with you.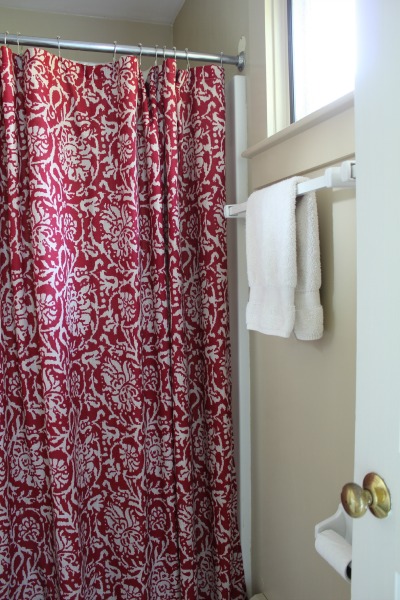 First, I'll talk about all the issues. The walls are dark – a coffee color, which makes the room feel even smaller than it is.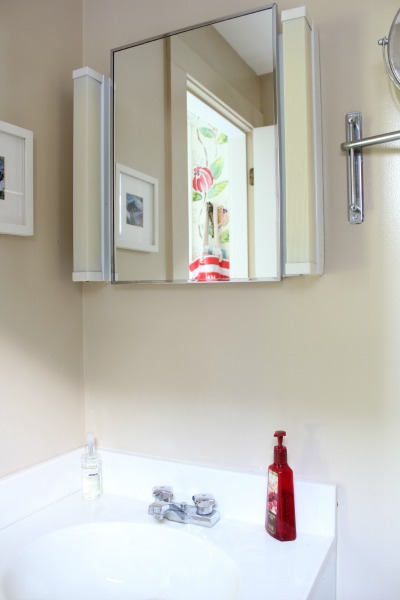 The medicine cabinet is small and the lighting is vintage, but not the good kind. It is cheap plastic. The sink is acrylic composite, and the faucet is old and leaky.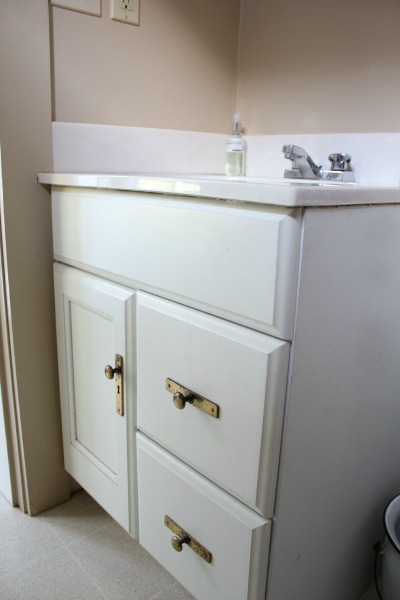 We are going to try and salvage the cabinet by painting it and adding new handles. That is if the sink top comes off without destroying the cabinet. Keep your fingers crossed.
Now, the fun part. I am going to show you my inspiration photos.
Source: Velvet & Linen
I love the warm wood, vessel sinks, light walls and open feeling of this bathroom.
Source: BHG.com
I love the warm wood, light gray walls, raised sink and vintage style faucet in this one. Are you starting to see a theme?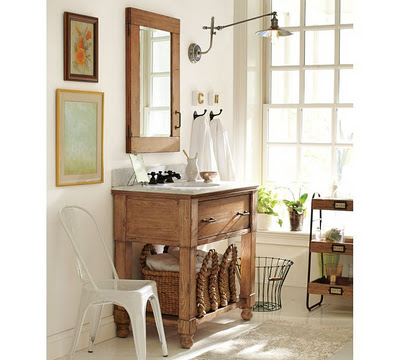 Source: Pottery Barn
Here again, I love the light walls, warm wood, vintage style lighting and open feeling.
Here is my plan:
Paint the walls in Benjamin Moore White Dove.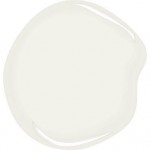 Paint the cabinet in Benjamin Moore Beach Glass.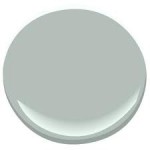 My husband is going to make a counter top for the sink out of wood.
We will buy a vessel sink and faucet.
Add some fun lighting and a mirror.
Throw in some vintage items for good measure and call it a day (or week).
I am hoping to stay on a budget of $500.
Hopefully, our plan will work. As the old saying goes, the best laid plans of mice and men often go awry.