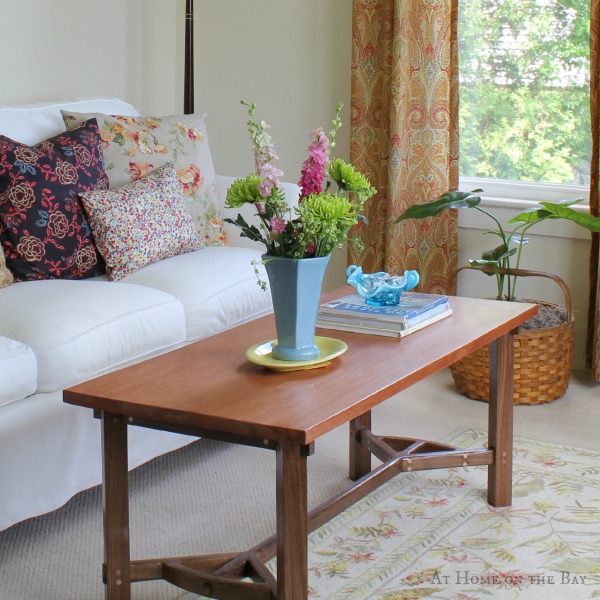 A Handmade Coffee Table
My husband came to my rescue. He made a coffee table for the living room – a perfect in every way coffee table. Its size is just right. Its color adds warmth to the room, and I love its Arts and Crafts style.
The coffee table we had wasn't working in this small room. It was big and bulky, and it took up a lot of precious real estate. I tried putting a bench from the kitchen in its place, but that was small and short, and easy to trip over. Enter Handyman (picture Superman, but with an H). He took me for a ride to his favorite hardwood supplier in New Hampshire, Highland Hardwoods, where we found this beautiful piece of wide plank African Mahogany that was just the right size for a coffee table.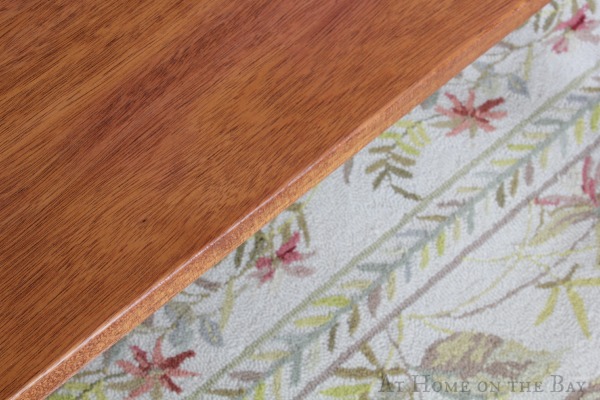 The coffee table is based on the hayrake table originally designed by Ernest Gimson, an architect and designer, from the English Arts and Crafts movement in the late 1800's. His partner, furniture maker and craftsman Sidney Barnsley, hand crafted the tables based on the construction of the wooden hay rake.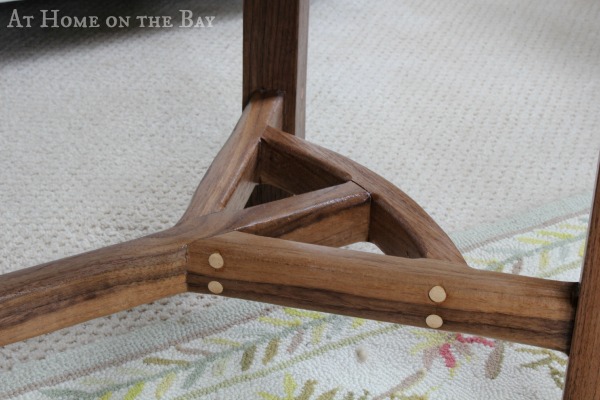 The legs are walnut with mortise-and-tenon design. The pins are hardwood dowels. I have a bit of a crush on the mix of different hardwoods.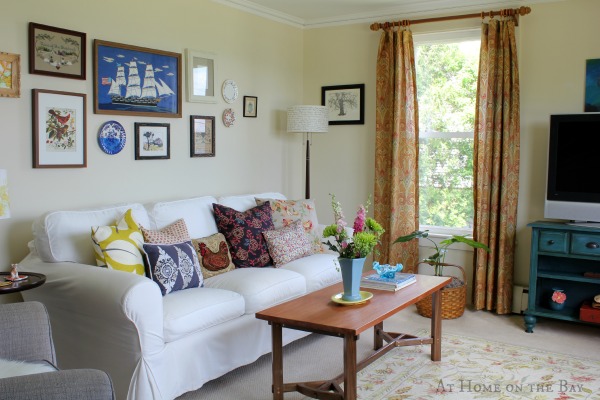 I love my new custom made coffee table and the Handyman who made it.