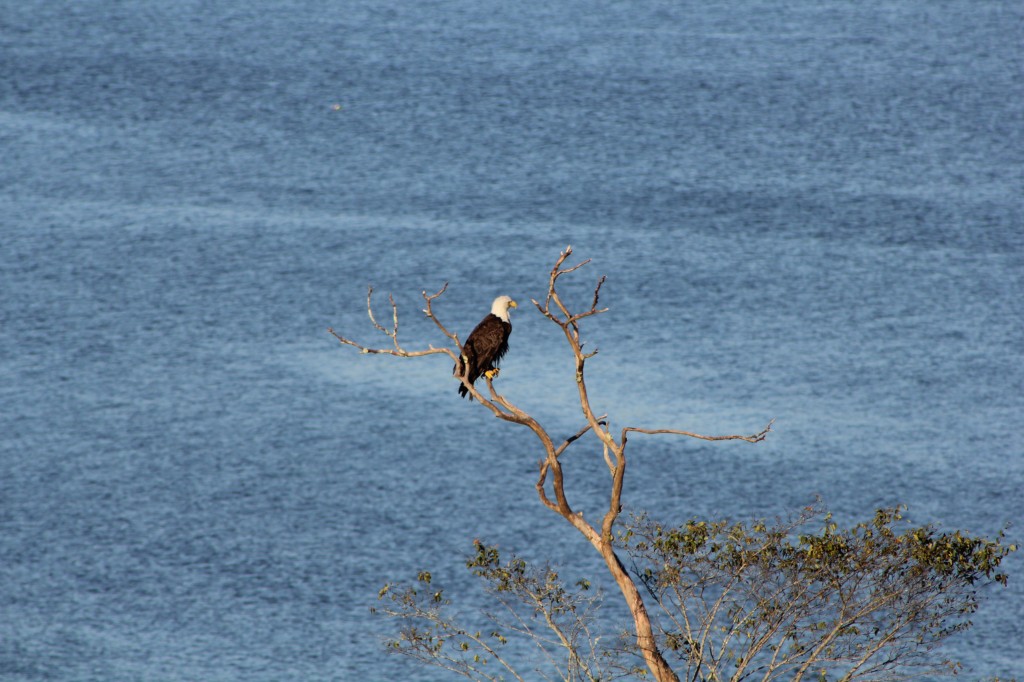 It happened, and we were in awe. An eagle landed in the tree across the street. Perched on a branch, he was hunting for dinner.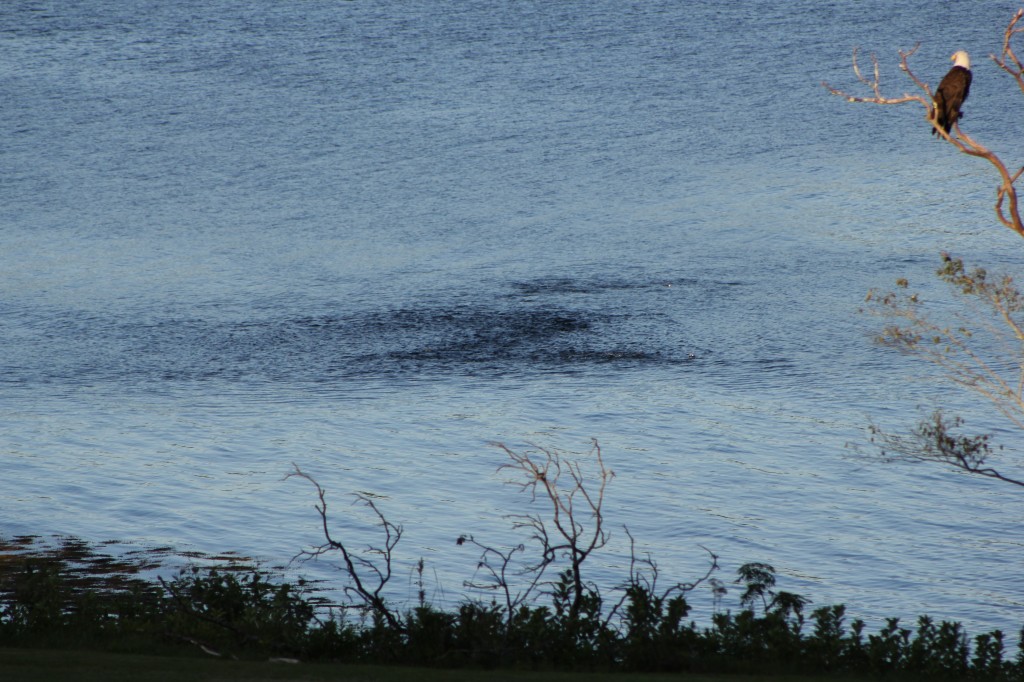 The black water is actually a school of fish that the eagle was keeping an eagle eye on. The eagle made a call …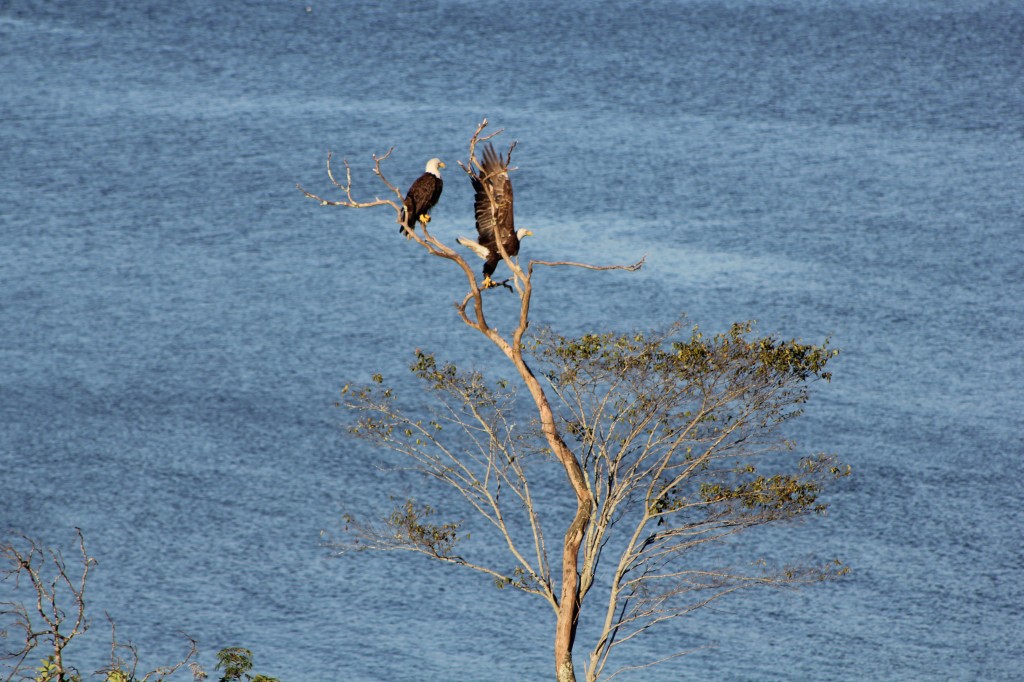 and then there were two.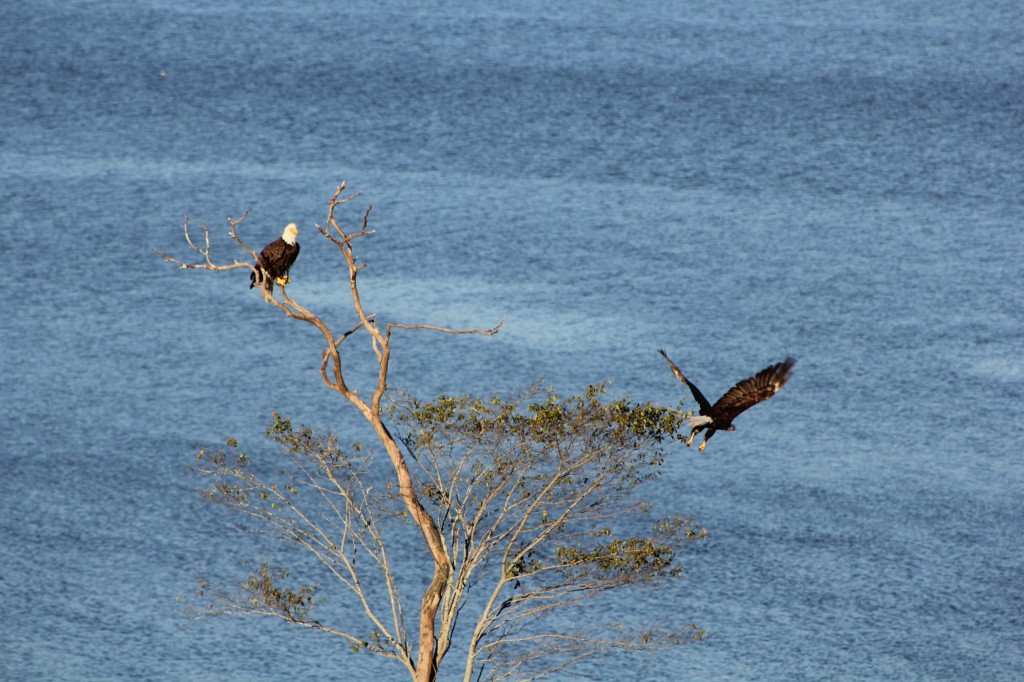 Every once and a while one of them would swoop down to snatch a fish from the water.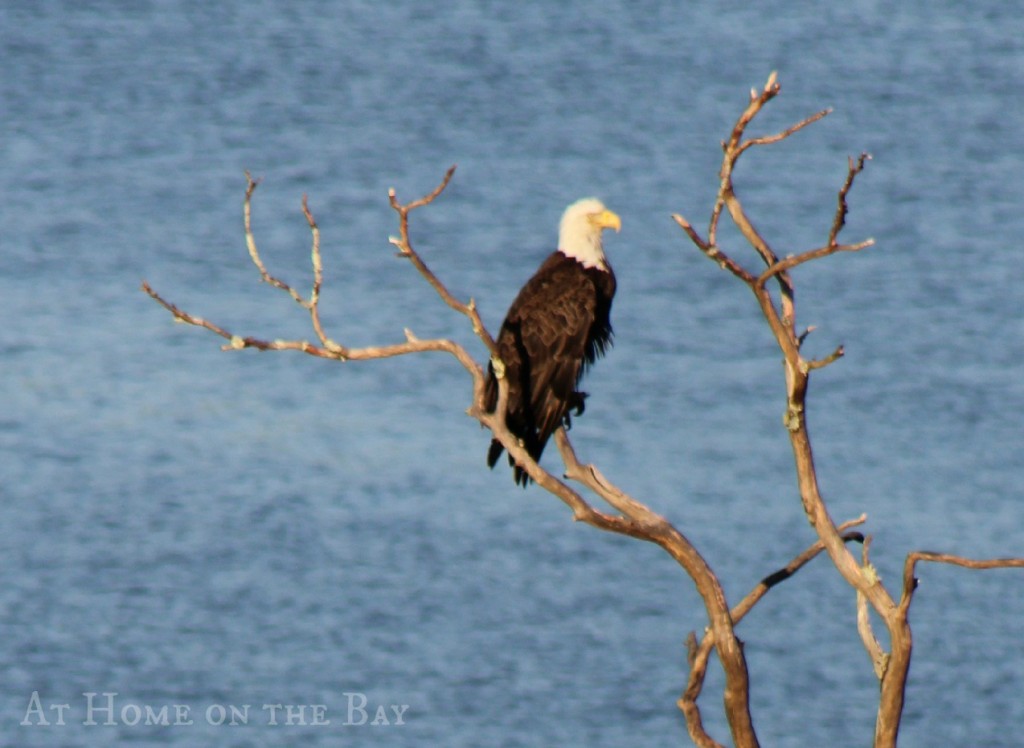 It was pretty amazing.
Have a wonderful weekend.