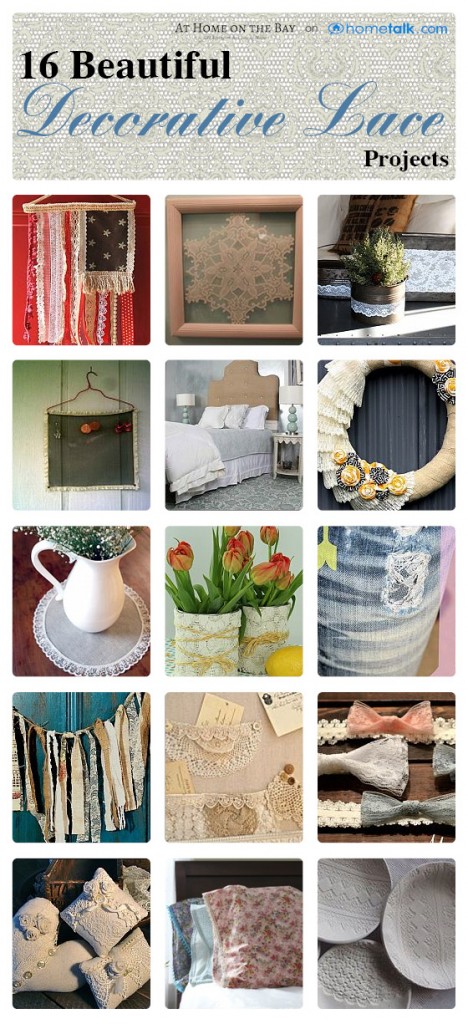 Lace makes the perfect embellishment for home decor projects. It is easy to work with, available at most craft stores, and it can be used in so many different ways. I recently found several decorative lace projects on Hometalk by typing the word lace into the search box. I put together a clipboard of 16 of my favorites to share. This is my first time using Hometalk's clipboard feature. Clipboards are a simple way to save projects that you want to be able to easily find or reference later. Here are a few of the projects from my clipboard.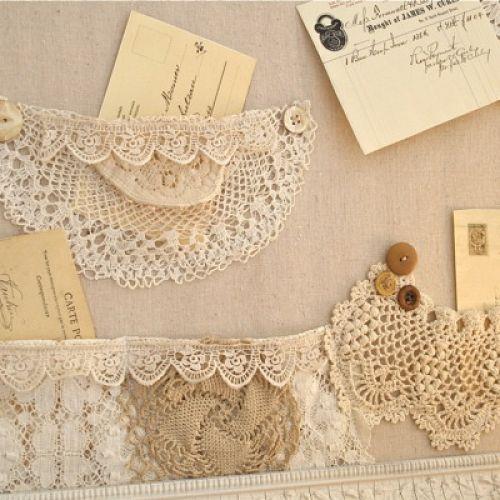 I love this bulletin board idea from The Polka Dot Closet. Doilies and lace were used to make pockets. No push pins necessary.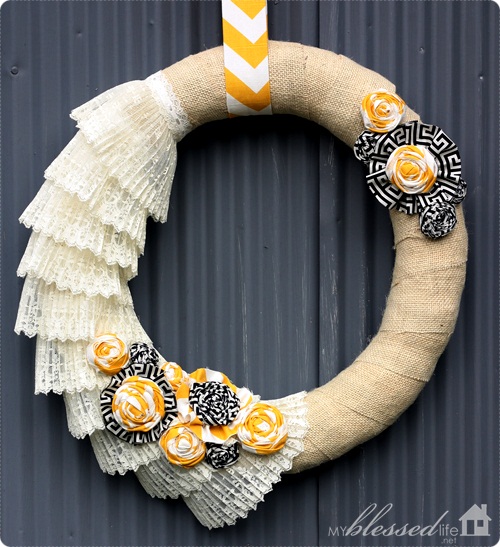 This adorable wreath, from My Blessed Life, was made with burlap, lace and fabric rosettes.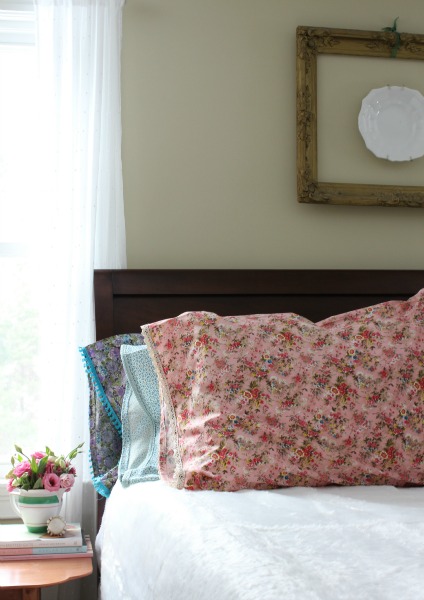 You can even find a few of my lace projects on the clipboard including this lace edged standard pillow case tutorial made from just one yard of fabric and lace trim.
Hometalk is an amazing website. Maybe you have heard about it. It is the largest collaborative of professionals, DIYers and home enthusiasts on the internet. You can ask questions, search for projects, share your projects, or find inspiration. You don't have to be a blogger or have a website to share your projects. It is for anyone and everyone, and that is what makes it so popular. It is the perfect place to share your home and garden projects, or ask the professionals a question, and it is totally free. Here is a 60 second Hometalk tour video to give you an idea of what you can do.
To see the entire collection of lace projects head over to my clipboard. You can follow At Home on the Bay on Hometalk too.
For more information on how to get started on Hometalk head over to the about page.