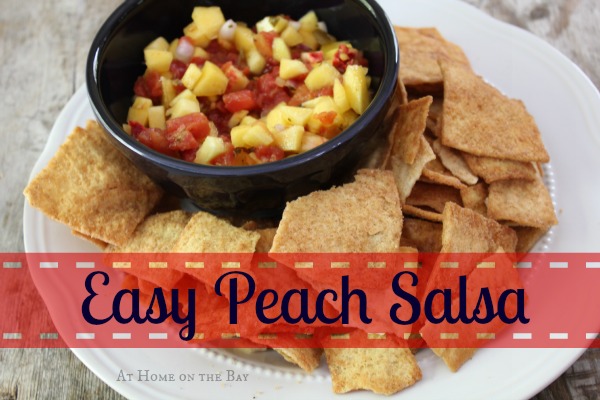 One of our favorite things to do, on the weekends, in the warm weather, is to sit on the front porch overlooking the bay with a refreshing drink and snack. We catch up with each other, watch boats sail in the bay, wave to neighbors, and some days we stay long enough to watch the sunset. It is the best time of day.
Because fresh peaches are starting to show up in the grocery store, I decided to make a sweet and savory snack over the weekend. This peach salsa recipe came about by accident. I was planning on buying peaches, red onion, a lime, cilantro and Rotel diced tomatoes with chilies, which I thought was already saving time, because I didn't have to chop tomatoes. Everything was in my cart except for the Rotel. When I arrived at the isle of canned tomatoes, I noticed there was a Rotel can with lime and cilantro already added. I decided to try it, and I returned the cilantro and lime to the produce section.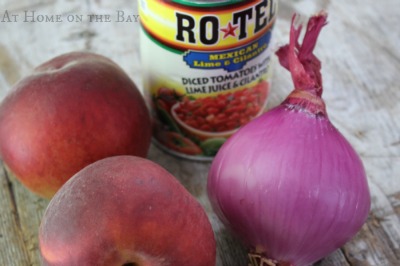 For this easy recipe, all you need are two fresh peaches, plus a 1/4 to 1/2 red onion and a 10 oz. can of Rotel tomatoes with lime juice and cilantro. It has diced chili peppers in it too.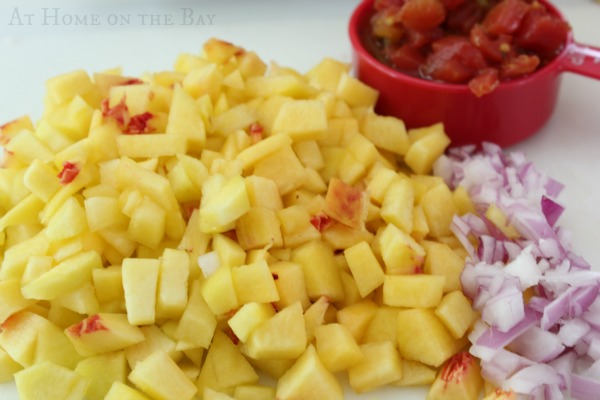 Easy Peach Salsa

Print recipe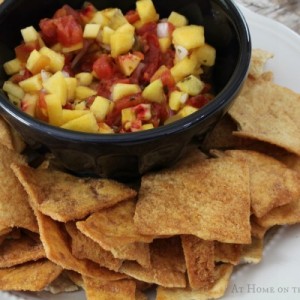 Ingredients
2 Peaches (peeled, pitted and finely chopped)
1/4 to 1/2 Red Onion (finely chopped)
1 can Rotel diced tomatoes with lime juice and cilantro (10 ounces)
Directions
| | |
| --- | --- |
| 1. | In a medium bowl, mix ingredients together. Serve with tortilla chips or cinnamon pita chips. Makes 3 cups. |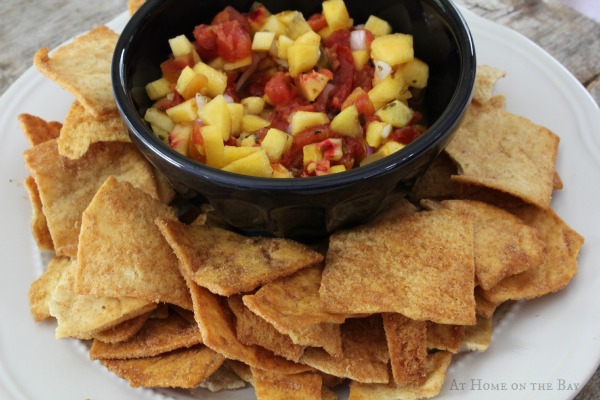 I served it with cinnamon pita chips. It is sweet and savory with a little kick.