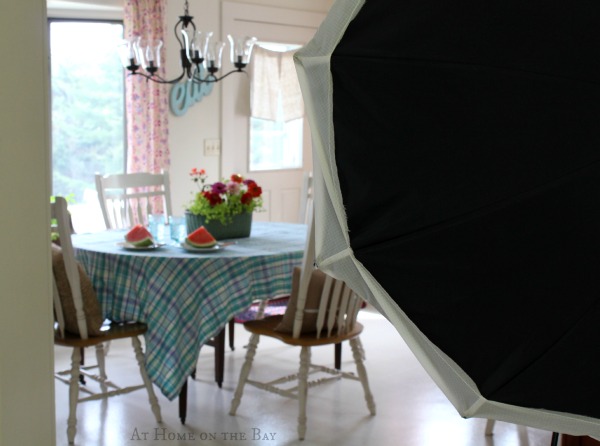 A few weeks ago Gridley + Graves Photographers came to our house to shoot six rooms. Anne Gridley and Gary Graves are a husband and wife team who work beautifully together composing, styling and lighting each of their photos into works of art.  They are amazingly talented and have had their photos featured in many publications and shelter magazines. It was an incredible experience and gave me a true appreciation for the job of a professional photographer/stylist. They definitely made me feel at ease throughout the whole process, and even shared a few of their tips with me. I will reveal more details as it gets closer to the publication date.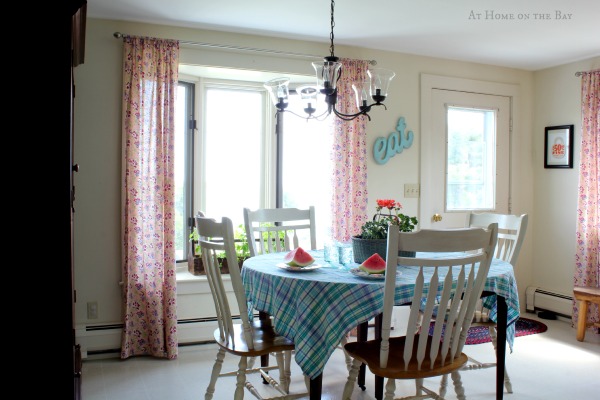 Since the kitchen is clean, I thought I would take you on an updated tour.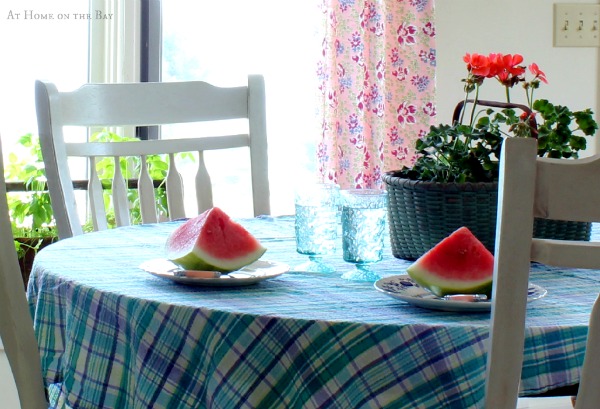 I found this pink vintage fabric at a local antique shop, and bought 10 yards for $48 dollars. I made simple panels and hung them on the existing rods.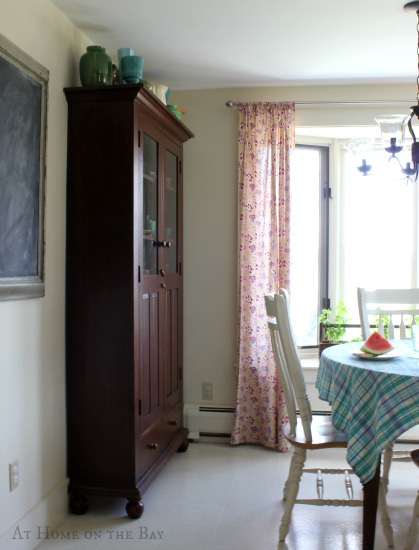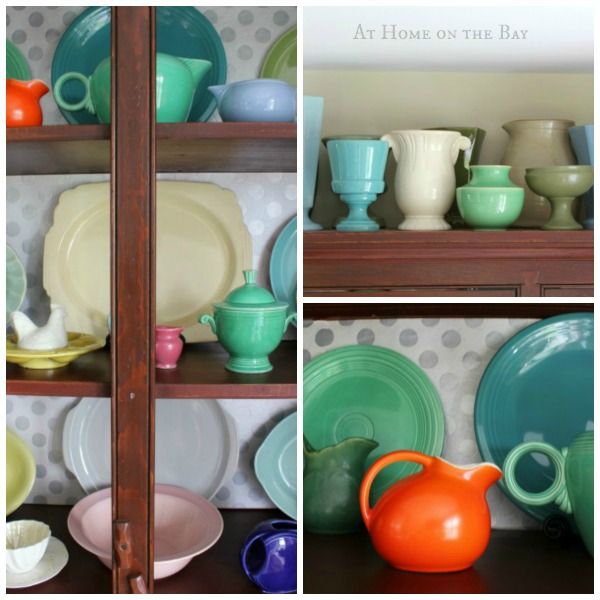 A close-up of the colorful vintage dishes I've been collecting over the years.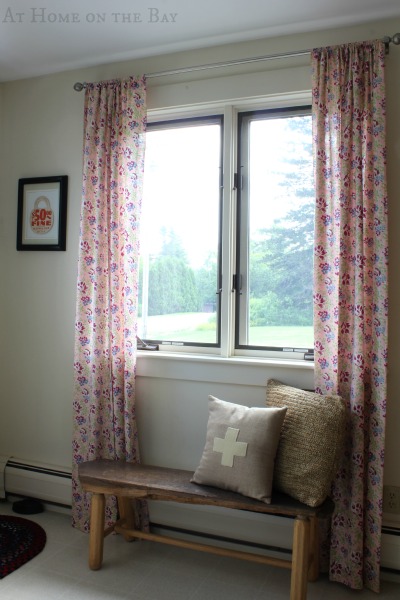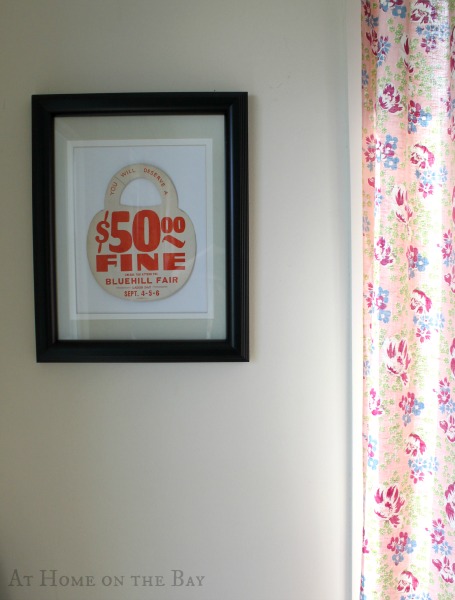 A framed ad for the 1933 Blue Hill Fair – You will deserve a $50 fine unless you attend the Blue Hill Fair.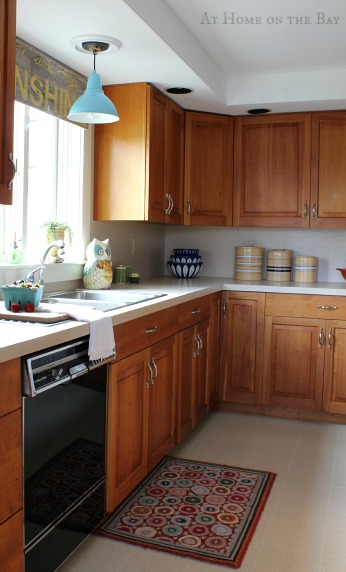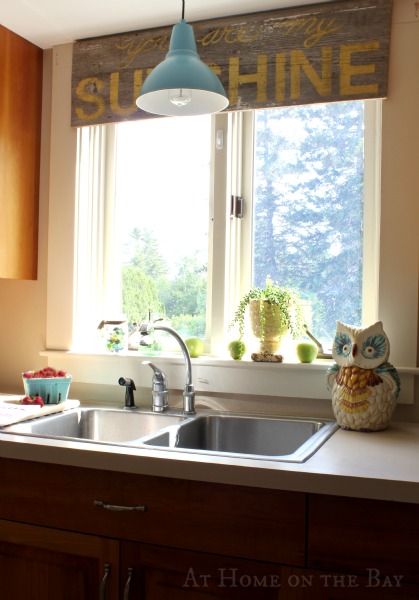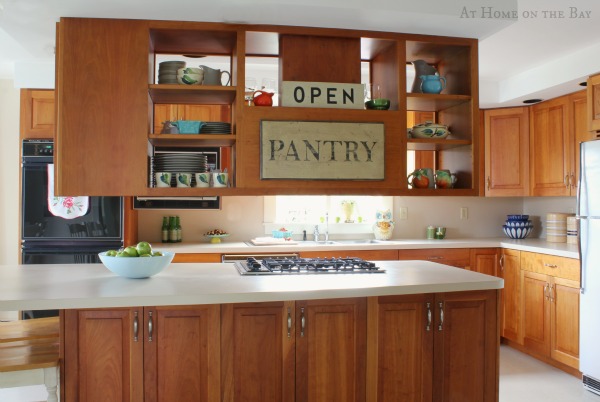 We have been having a bit of a heat wave here. Stay cool and enjoy your weekend!