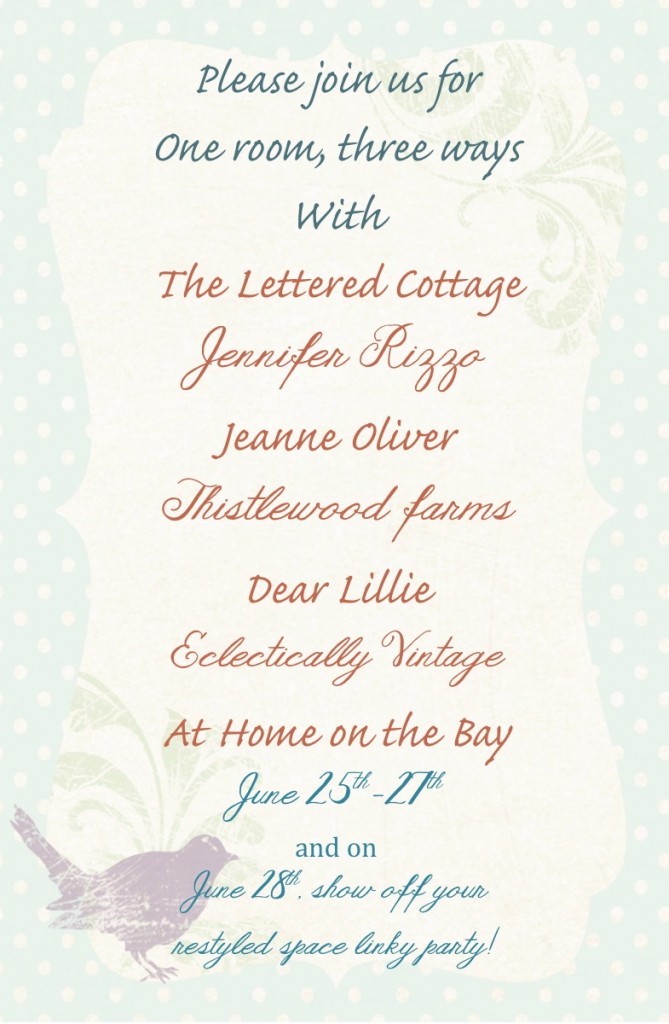 I can't tell you how excited I was when I was asked to join these six amazing bloggers in the One Room Three Ways challenge and link party, but I am going to try to. I mean these bloggers are way out of my league.  It was like finding money in the pocket of a coat you haven't worn since last season, or finding a dress that is perfect and getting to the register to find out it is on sale . It was that kind of excitement … the really good kind.
We are each picking a room in our homes to restyle three different ways. The challenge is that we have to shop our homes and use things we already have. If we do need to buy something, we can't go over a budget of $100.  It is going to be so much fun. I can't wait to see how each of these talented ladies changes her room.
I'll be restyling our living room and I am up for the challenge.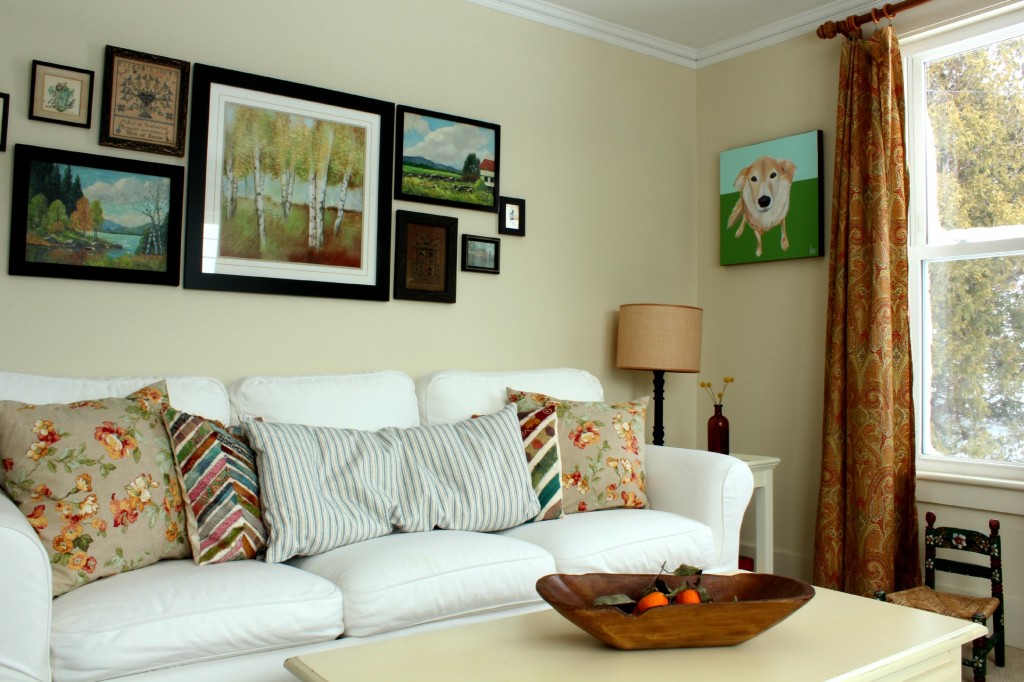 It all starts next Tuesday, June 25th and ends Friday, June 28th with a link party where you can link a room in your home that you have restyled. I hope to see you there.