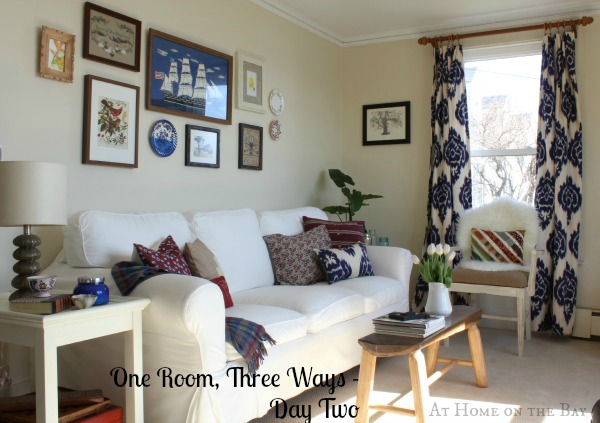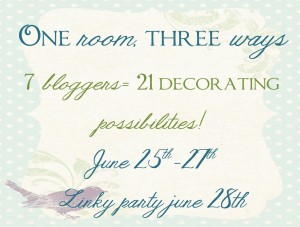 Welcome back for day two of One Room, Three Ways. On day one, I left off with my living room looking like this …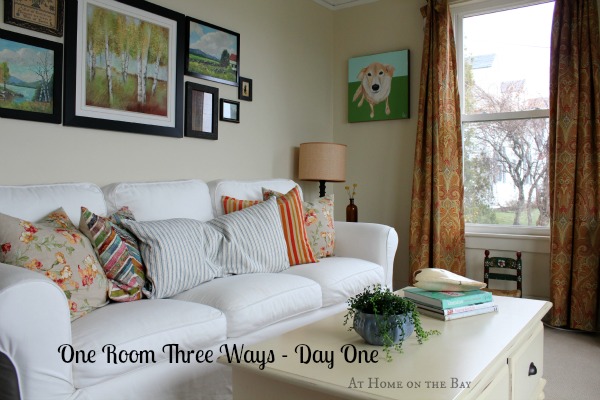 … and now it looks like this.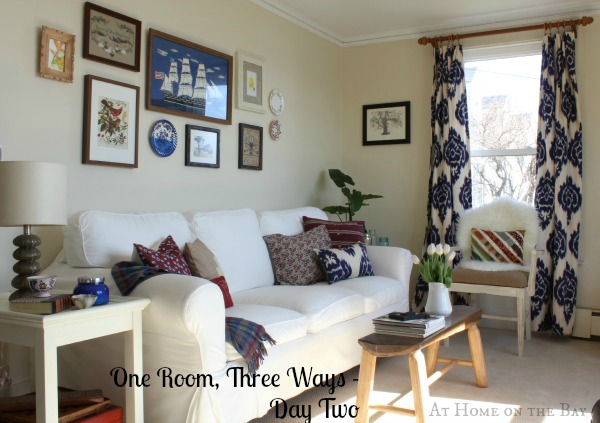 I wanted so much to move the sofa around, but the only other wall it would fit on was the front window wall. When I put it there, it blocked so much of the window that it didn't look right. So, this post is for all the folks that can't move the furniture around for one reason or another, but still want a different look.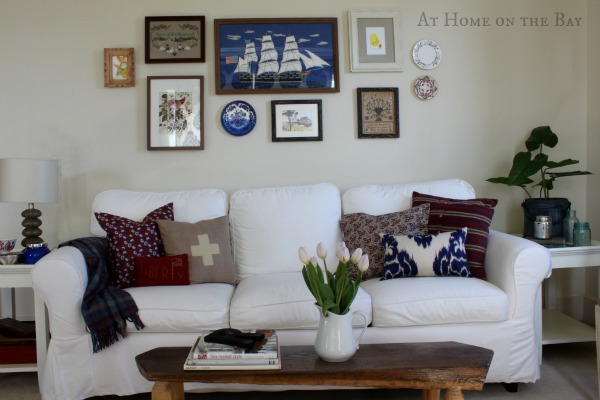 I started by taking everything out of the room except the sofa and two end tables.  I shopped my house for red and navy. The pillows came from the downstairs guest bedroom and the ikat one is from our master bedroom. I also brought down a lamp from our bedroom.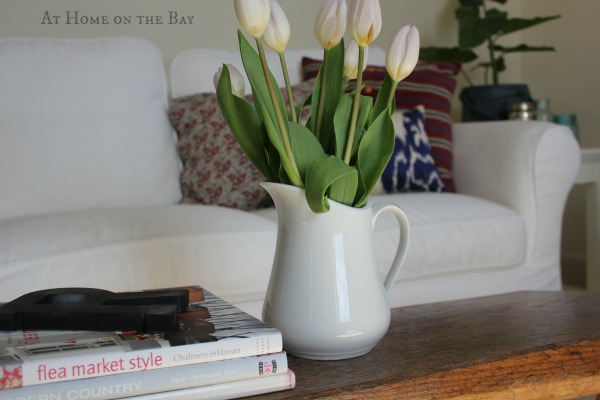 I brought in the bench from the kitchen to use as a coffee table. I spent $7 on the tulips and put them in a pitcher that I had in our dining room.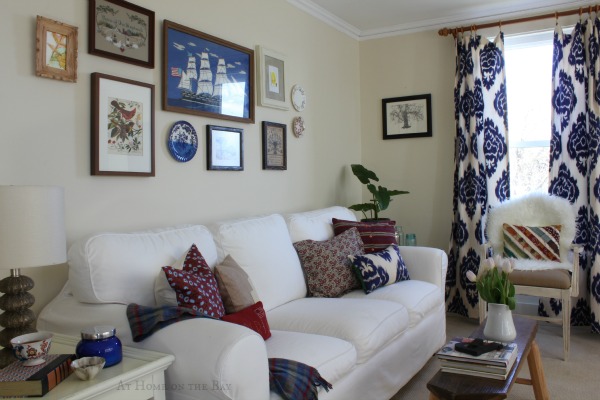 The curtains are from our bedroom too. I love how they look in both rooms. I might have to make more. Ha.
By far my favorite part of this room is the art gallery redo. I decided to mix it up a little. I brought in plates from the dining room, and miss matched framed pieces from around the house. The centerpiece blue sailboat is something that my husband's grandmother made. I have always loved it. I'm so glad I found a home for it.  I did buy one frame from Ikea for $15 to frame the bird print that I found while helping my mother go through my dad's things after he passed away. The art gallery is so sentimental now.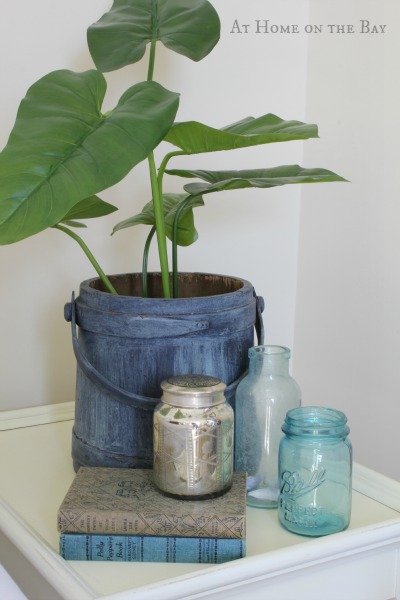 I decided to put a plant on the other side table. I love the freedom that all the asymmetry brings to the room.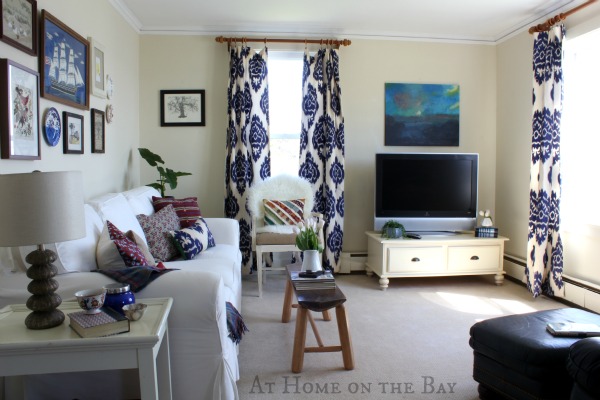 I used the white coffee table as a TV stand and above it is an old canvas that I painted over in colors I pulled from the room.
I flanked the right side of the sofa with a chair from our bedroom and brought down a navy chair and ottoman from our son's room for the opposite side of the living room.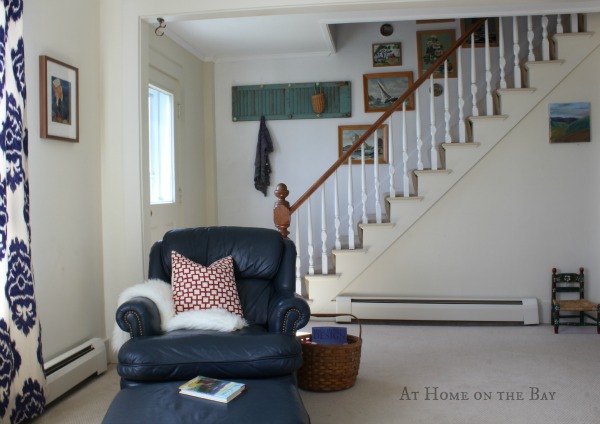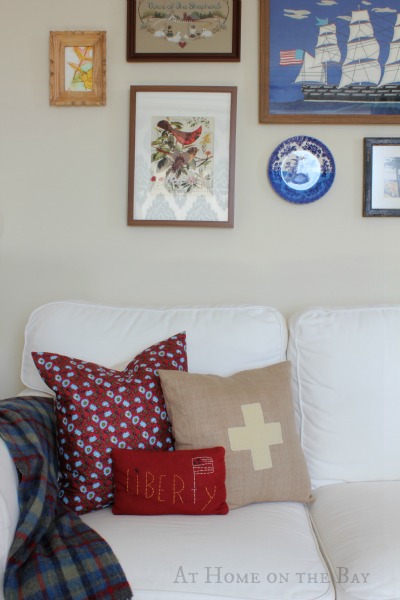 I can't wait to see what these 6 talented bloggers did with their rooms on day two.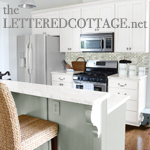 The Lettered Cottage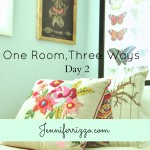 Jennifer Rizzo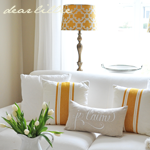 Dear Lillie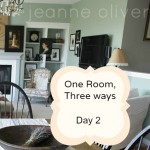 Jeanne Oliver

Thistlewood Farms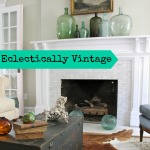 Eclectically Vintage
Tomorrow I'll be back with a whole new look, and Friday is party time where you can link up your room redo.

P.S. Google Reader is going away on July 1st. You can follow me on Bloglovin by clicking below.

Did you know that transferring the blogs you follow on Goggle Reader to Bloglovin is as easy as one click? I did it and it was so easy.