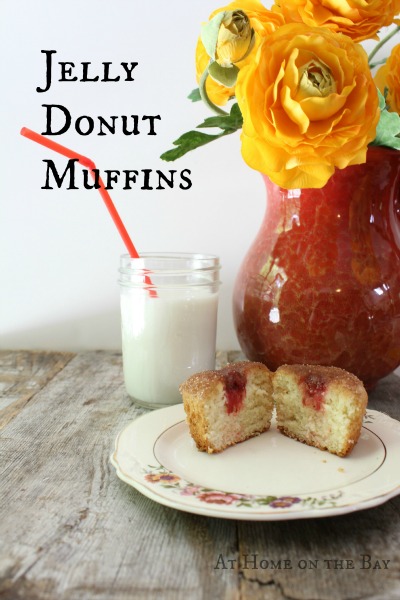 This recipe is from my mother-in-law's golden box of recipes. It is a version of a French Breakfast Muffin, but with a dollop of jam in the center. It tastes just like a fresh jelly donut. There is a little nutmeg in the batter and cinnamon on top. It is a delicious treat when you don't want the guilt of eating the fried version from the donut shop.
Ingredients:
1 1/2 cup flour
3/4 cups sugar
2 teaspoons baking powder
1/4 teaspoon salt
1/4 teaspoon nutmeg
1/2 cup milk
1 egg (beaten)
2/3 cups butter (melted and divided)
1 teaspoon cinnamon
1/2 cup sugar
1/2 teaspoon vanilla
1/4 cup jelly or jam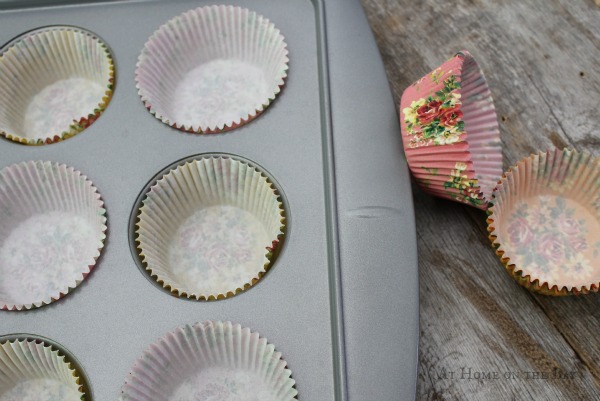 1. Preheat oven to 400 degrees F (200 degrees C). Grease and flour twelve muffin cups or line with paper muffin liners.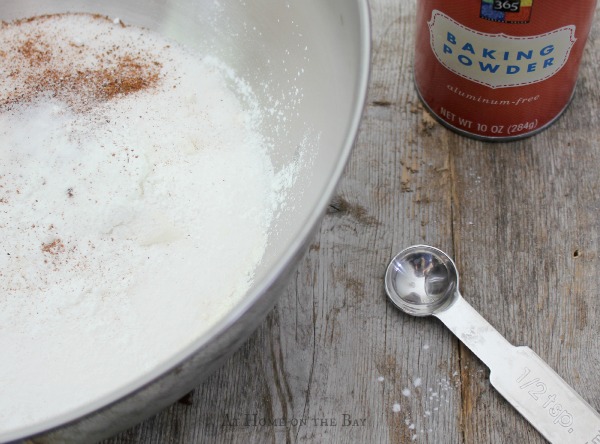 2. In a large bowl, combine flour, 3/4 c. sugar, baking powder, salt and nutmeg.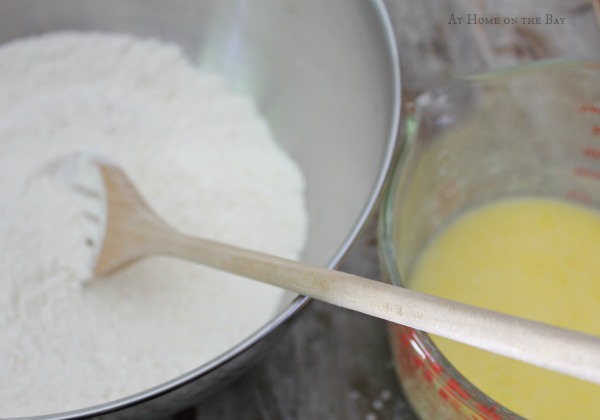 3. In a medium bowl, beat egg, add milk and 1/3 c. melted butter. Mix egg mixture into flour mixture. Mix until combined.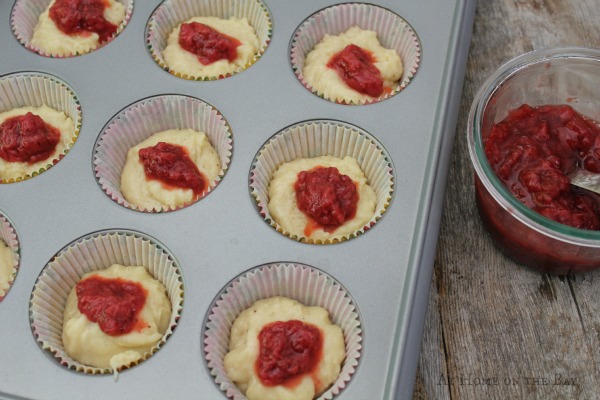 4. Divide mixture evenly between twelve muffin cups. Spoon 1 tsp. of jelly into the center of each muffin. Bake at 400 degrees for 20 minutes.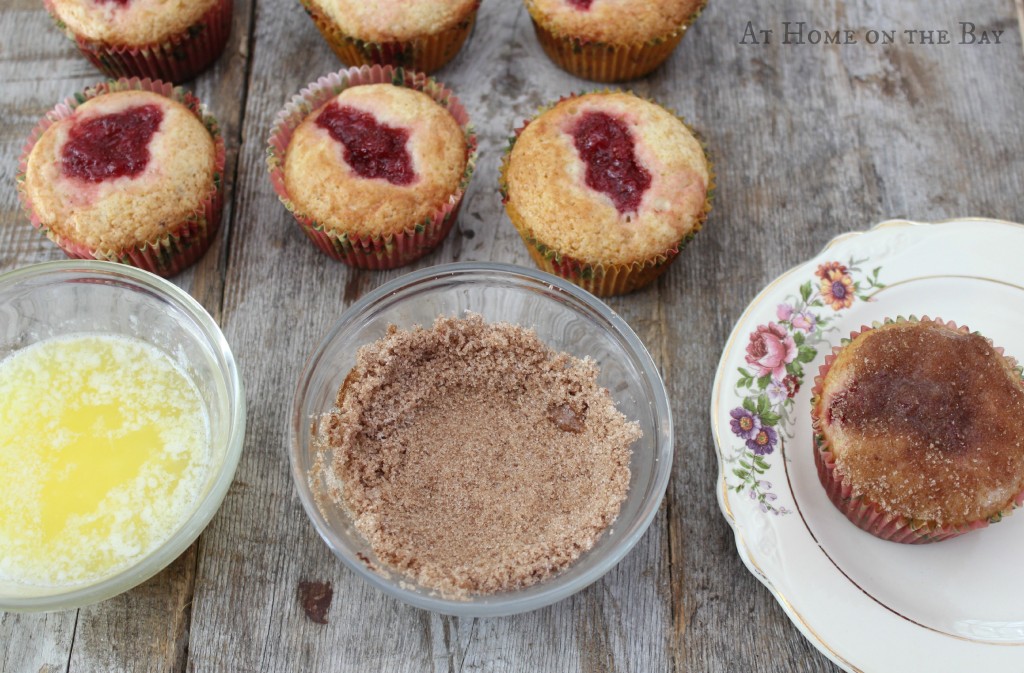 5. Remove muffins from pan. In a small bowl, mix together 1/2 c. sugar, vanilla and cinnamon.   Dip the top of each muffin into the remaining 1/3 c. melted butter, then dip into the sugar mixture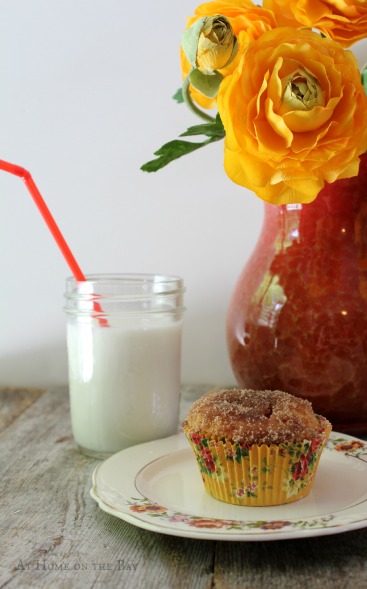 Enjoy!
Here is a printable version.
Jelly Donut Muffins

Print recipe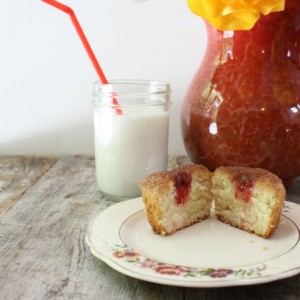 Ingredients
1 1/2 cup flour
3/4 cups sugar
2 teaspoons baking powder
1/4 teaspoon salt
1/4 teaspoon nutmeg
1/2 cup milk
1 egg (beaten)
2/3 cups butter (melted and divided)
1 teaspoon cinnamon
1/2 cup sugar
1/2 teaspoon vanilla
1/4 cup jelly or jam
Directions
| | |
| --- | --- |
| 1. | Preheat oven to 400 degrees F (200 degrees C). Grease and flour twelve muffin cups or line with paper muffin liners. |
| 2. | In a large bowl, combine flour, 3/4 c. sugar, baking powder, salt and nutmeg. |
| 3. | In a medium bowl, beat egg, add milk and 1/3 c. melted butter. Mix egg mixture into flour mixture mixing until combined. |
| 4. | Divide mixture evenly between twelve muffin cups. Spoon 1 tsp. of jelly into the center of each muffin. Bake at 400 degrees for 20 minutes. |
| 5. | Remove muffins from pan. In a small bowl, mix together 1/2 c. sugar, vanilla and cinnamon. Dip the top of each muffin into the remaining 1/3 c. melted butter, then dip into the sugar mixture. Makes 12. |