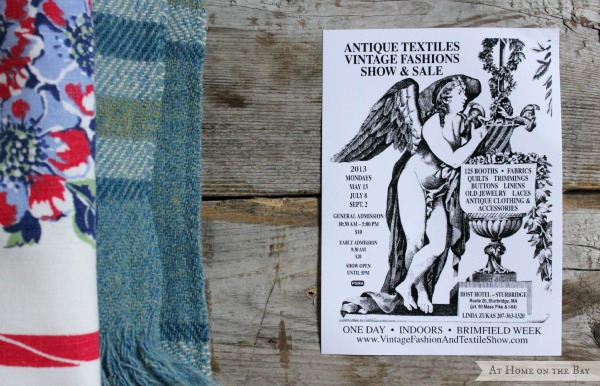 Yesterday, I went to the Vintage Fashion and Textile Show. It comes to Sturbridge three times a year, and it is always on the Monday of  Brimfield week. There are lots of vendors and booths selling anything from vintage buttons, trims and clothing  to German grain sack fabric by the yard. It is pretty spectacular if you are in the market for vintage textiles. Some things can be quite pricey, but there are always good deals too.
I was hoping to take a few photos, but as I walked into the show there were big signs everywhere stating that photography was not allowed. Oh well.
I was able to pick up a pretty vintage  tablecloth with 6 matching napkins for $10, and my prize score was a Pendleton blanket for $30. It was a good day.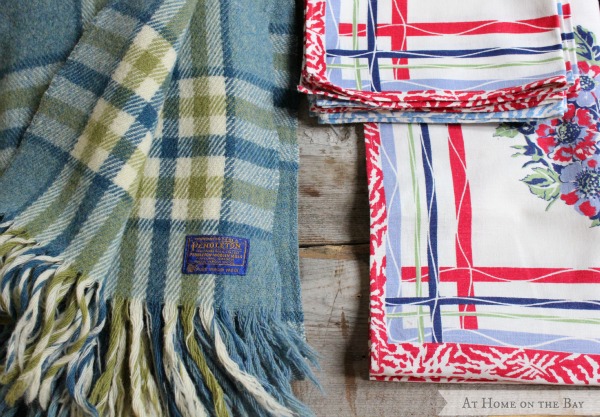 If you have interest in vintage clothing and textiles, the show will be back on July 8th and September 2nd.
I am trying to get to Brimfield this week too. I hope it works into my schedule.