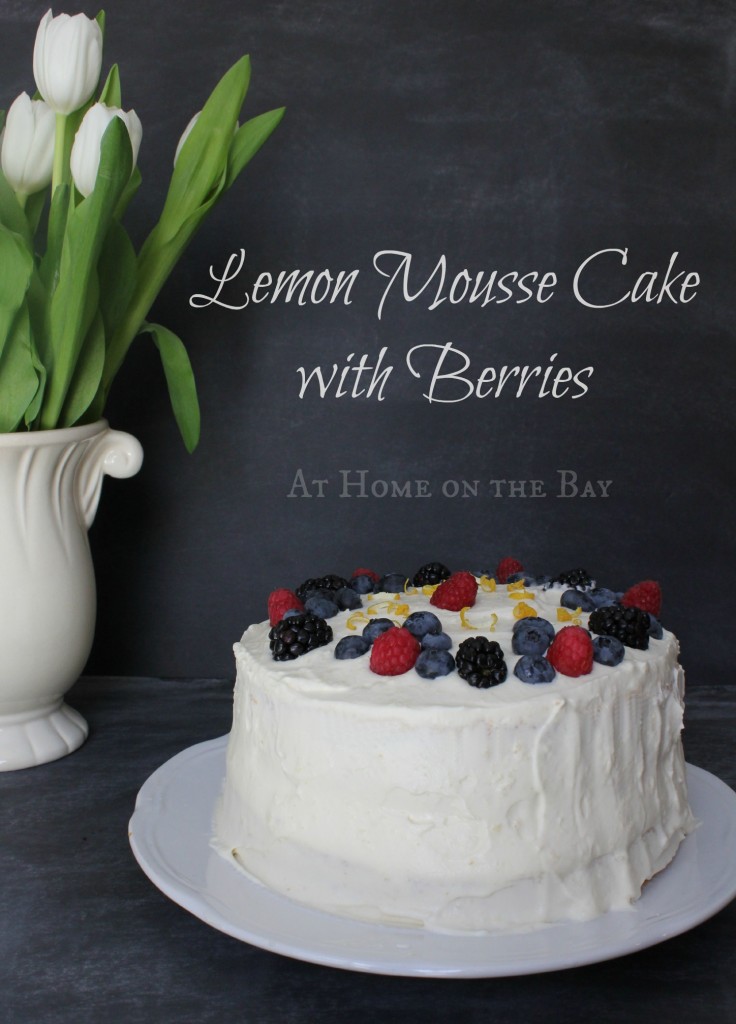 This is a light and refreshing spring dessert that is perfect for Easter. It's a little twist on shortcake with it's layers of yellow cake, lemon mousse and berries. It is fairly easy to put together since the cake is made from a boxed mix, and the lemon mousse is made from a jar of lemon curd mixed with whipping cream.  You can use any berries your family likes. I used a mix of blackberries, raspberries and blueberries.
Lemon Mousse Cake with Berries

Print recipe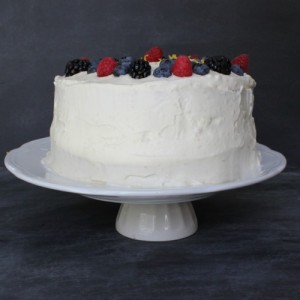 Ingredients
1 box Yellow Cake Mix (Prepared in two 8" round pans)
1 jar Lemon Curd
1 pint Whipping Cream
1 teaspoon Vanilla Extract
3 tablespoons Sugar
3 cups Mixed Berries (Blackberries, Blueberries, Raspberries)
Directions
| | |
| --- | --- |
| 1. | Prepare the cake according to the package directions and bake in two 8" round pans. Cool completely. |
| 2. | Begin whipping cream in a chilled bowl on slow speed. Add the vanilla. Slowly add in the sugar one tablespoon at a time. Whip until cream begins to have stiff peaks. |
| 3. | Make the lemon mousse by folding the jar of lemon curd into whip cream. |
| 4. | Mix the berries together in a bowl and set aside. |
| 5. | Assemble the cake. Place one of the cake rounds top side down on a serving plate lined with wax paper around the edges. Spread a 1/2 cup or so of lemon mousse onto the cake. Layer with a cup of the mixed berries. Add the next cake layer and frost the top and sides with the lemon mousse. Decorate the top of the cake with berries and reserve the rest for serving. Remove wax paper. Serve immediately or refrigerate until ready to serve. Cake is best when prepared on the day it is served. |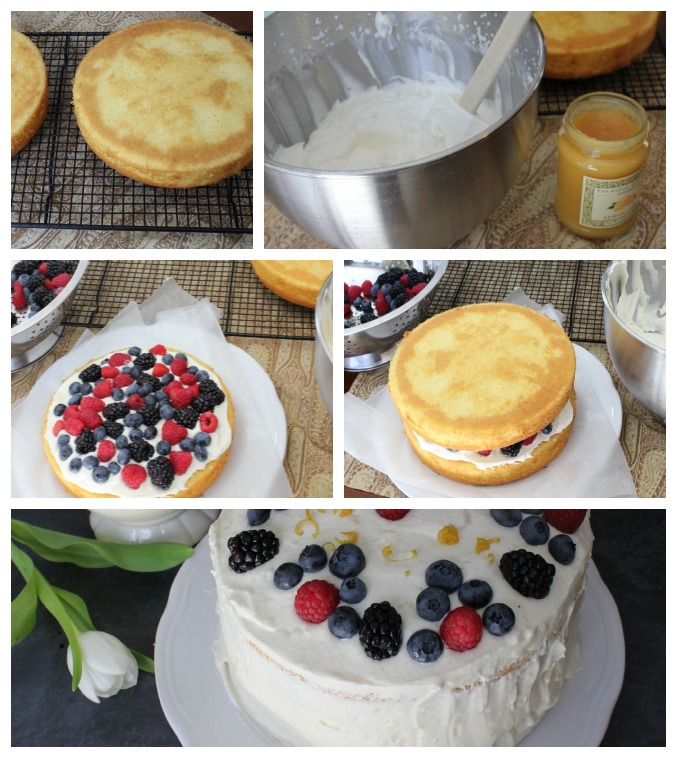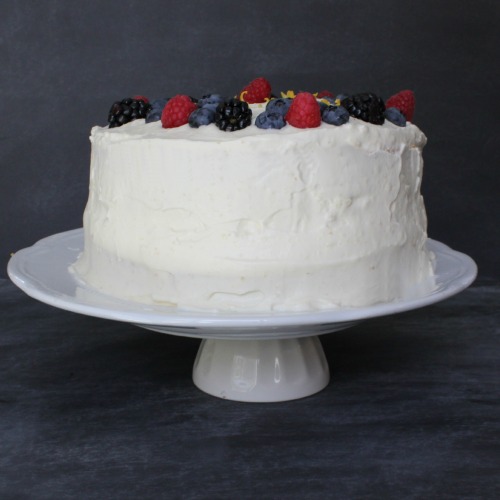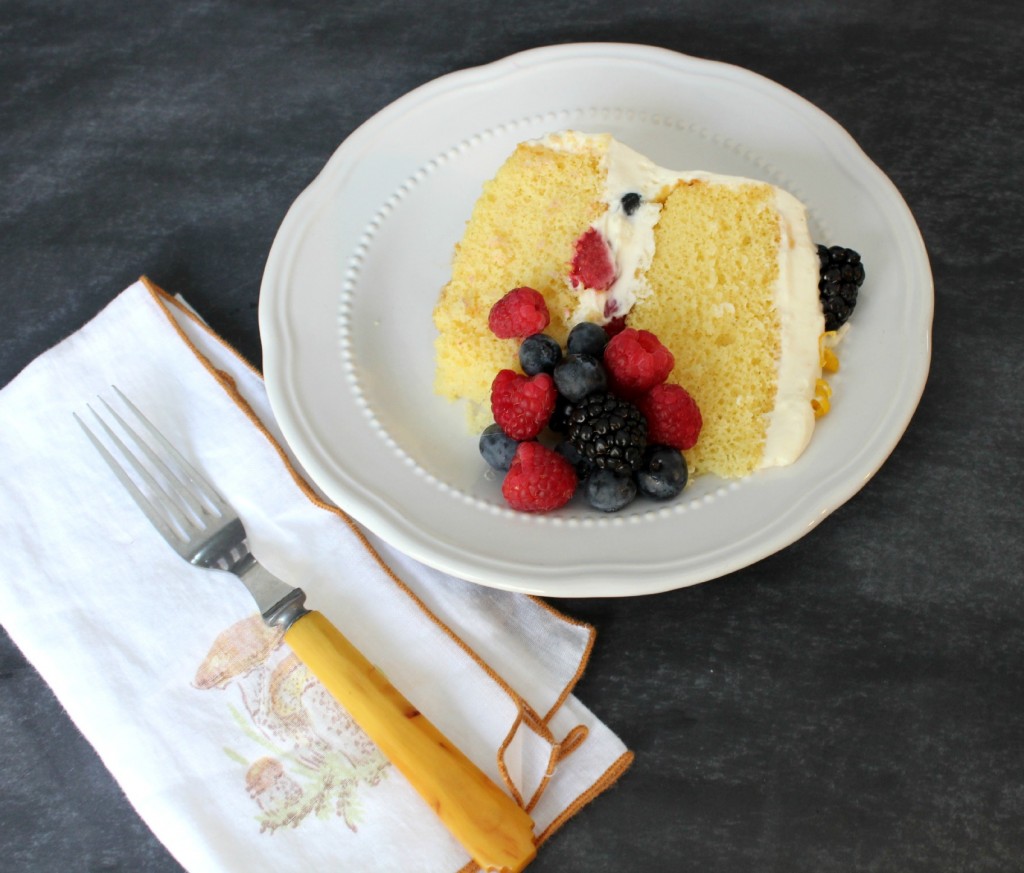 The cake is served with the extra berries on the side.
Enjoy,