DIY: Anthro-Inspired Art Letters
It's no secret around here that I love artwork, and these Hand Painted Still Life Monograms from Anthropologie were calling my name. Artwork in the shape of letters … what's not to like?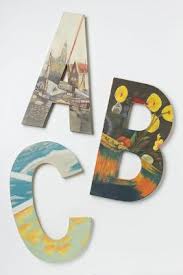 Hand Painted Still Life Monogram, $48 each @ Anthropologie
 They are made in collaboration with Leslie Oschmann of Swarm for Anthropologie. Made from re-purposed art canvases, they are worth every penny of their $48 price tag.  But with my budget I could only afford half of a letter – never mind several. So you know the drill … my mind's wheels spin and I come up with my own plan for something inspired by the original, and then there is no stopping this virtual train. The hardest part of this project was coming up with art canvases. I used Picmonkey to make a few images that look a little like paintings on canvas. You are free to download them (see below) for your personal use. Then, I used computer printer fabric to print the images.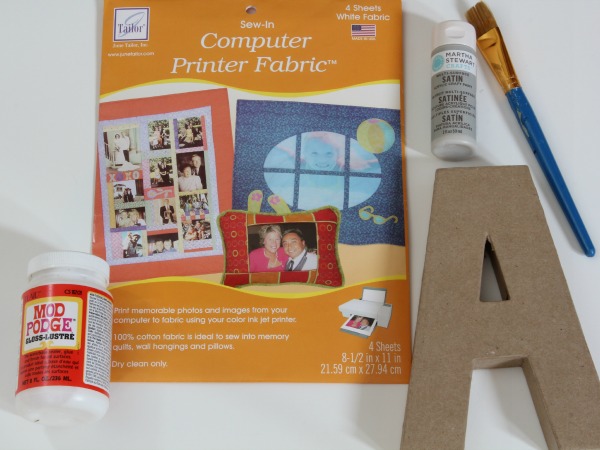 Supplies Needed:
Computer Printer fabric
Mod Podge
8″ Paper Mache Letters
Paint and Paint Brush
pencil, scissors, and iron
I found my supplies at Joann Fabrics, but you can find them online too.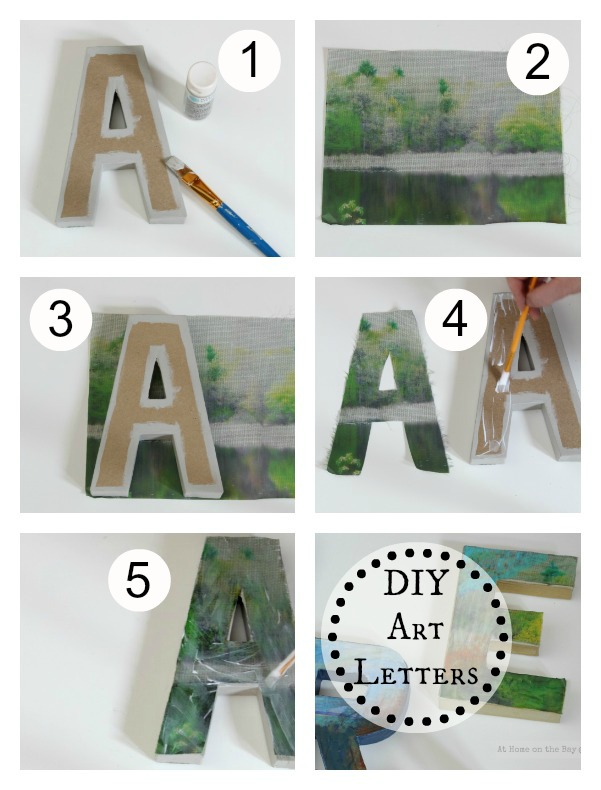 1.  Paint the sides and front edges of the letter in the color of your choosing and let dry. I used Martha Stewart Craft Paint in Wet Cement, Metallic Gold and Wild Blueberry on these letters.
2. Print the art picture of your choice on the computer printer fabric. Let dry.
3. Trace letter onto fabric, remove backing and cut out letter shape. Follow directions for setting the fabric with an iron.
4. With a brush, apply Mod Podge to top of paper mache letter.
5. Place fabric on top of letter and apply another coat of Mod Podge.  Let Dry. Trim any loose fibers with scissors.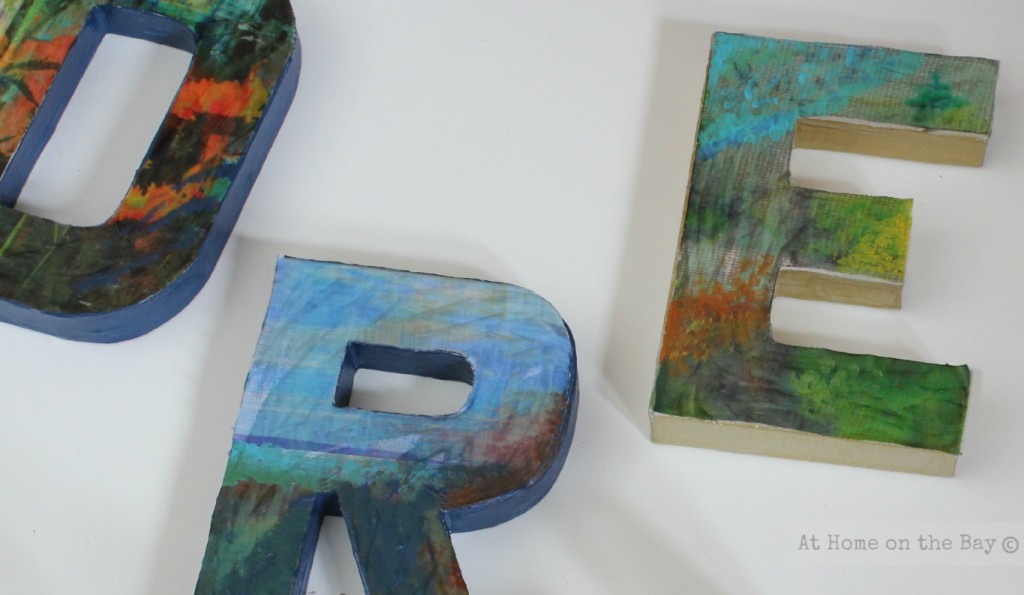 I bought the computer fabric paper ($6 with coupon), Mod Podge ($4) and 5 letters ($2 each on sale) for a total of $20.
These letters would be cute on a shelf or use Command Strips to attach the letters to a wall.