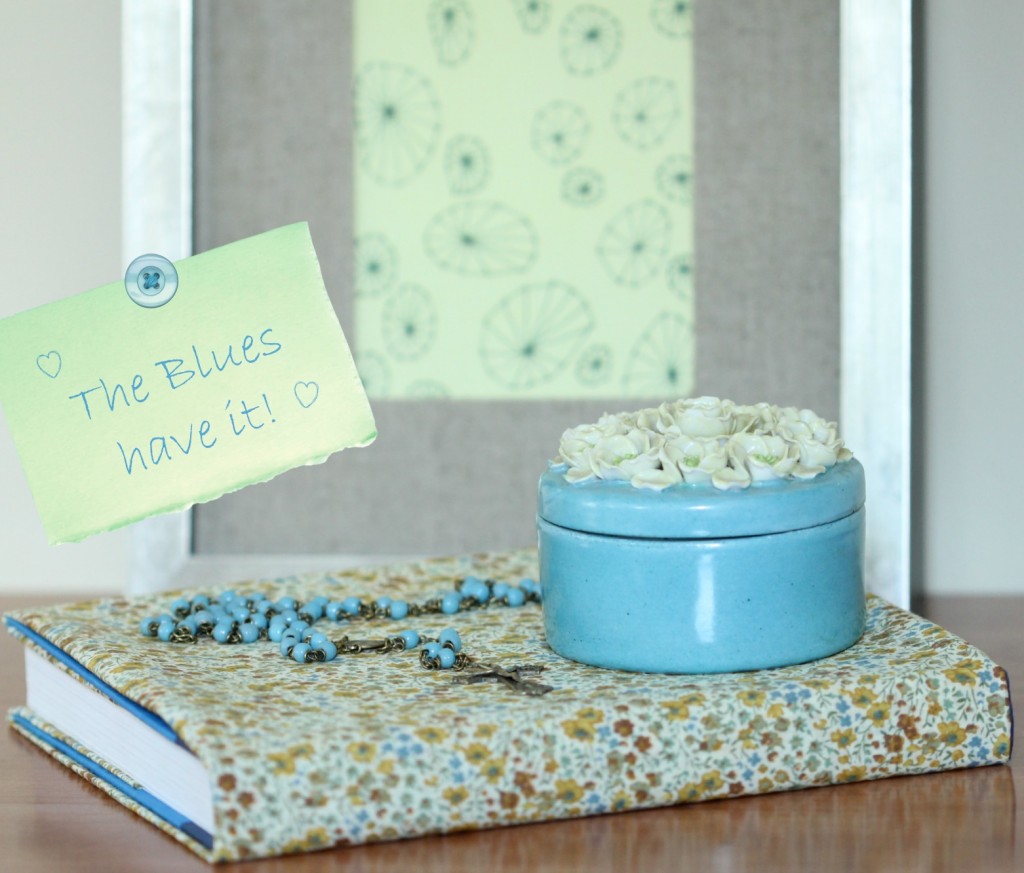 Maybe it was the way the sun had been shining for a few days this past week that made we want to browse my local thrift shops.  The warmth of the sun reminded me of summer days, and yard sales with friends, and the thrill of a find.  Or maybe it was the impending 2-3 foot blizzard warnings, and the thought of being stuck in the house for several days possibly without power.  What ever the reason, I felt the need to get out and browse my favorite thrift shops.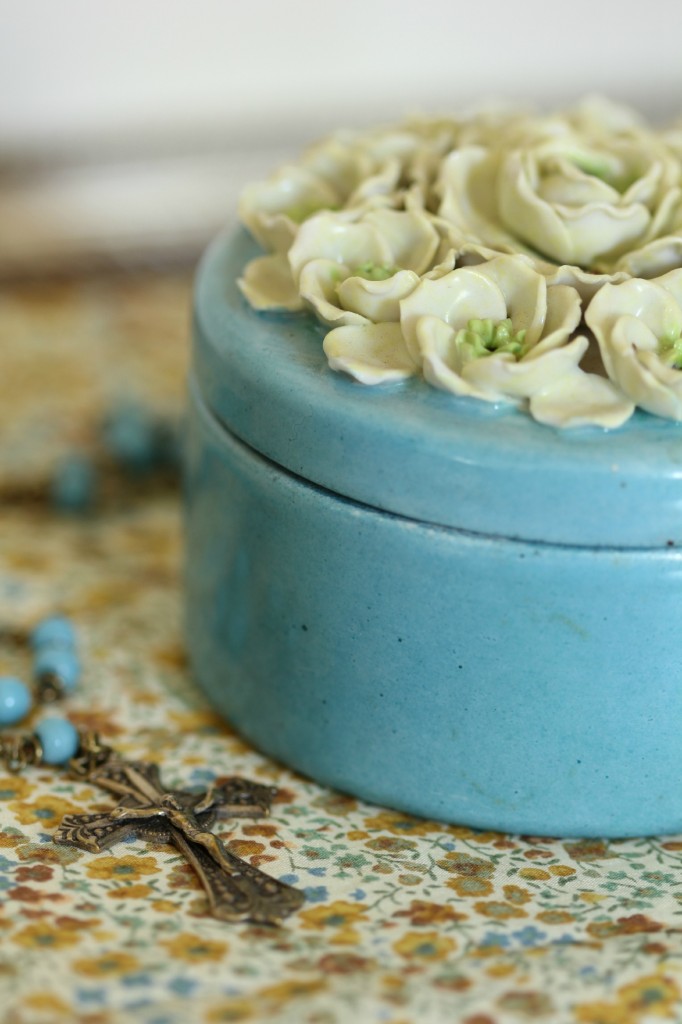 Maybe it was the faint memory of blue skies and ocean water from a summer past that attracted me to all things blue, but blue was the color of the day.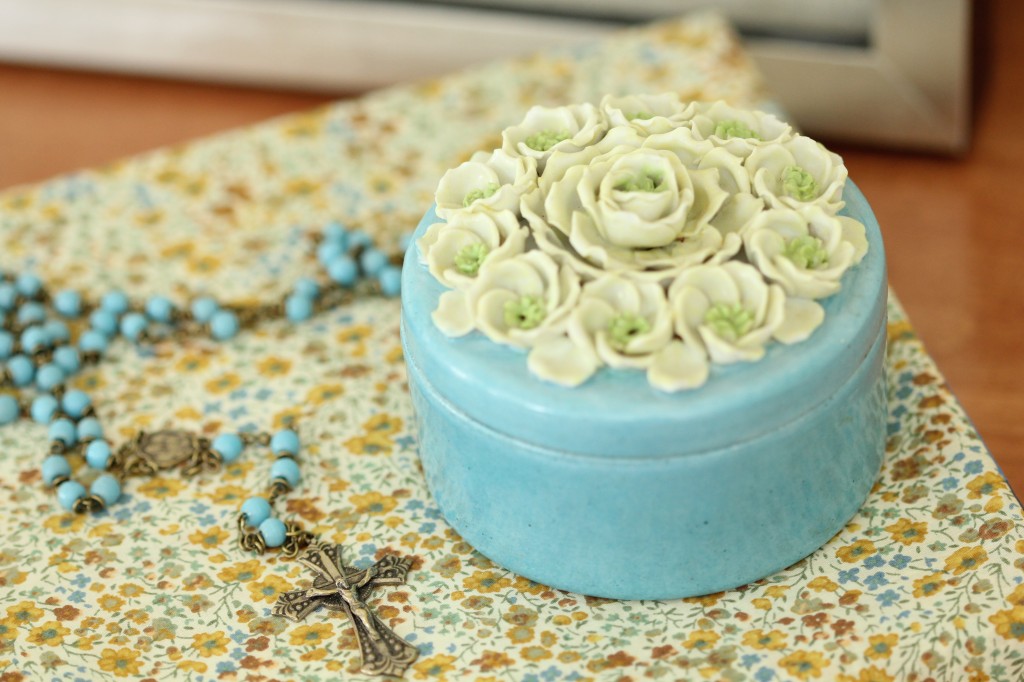 I found this dainty flower cover dish from Germany and a beautiful turquoise beaded rosary from Italy.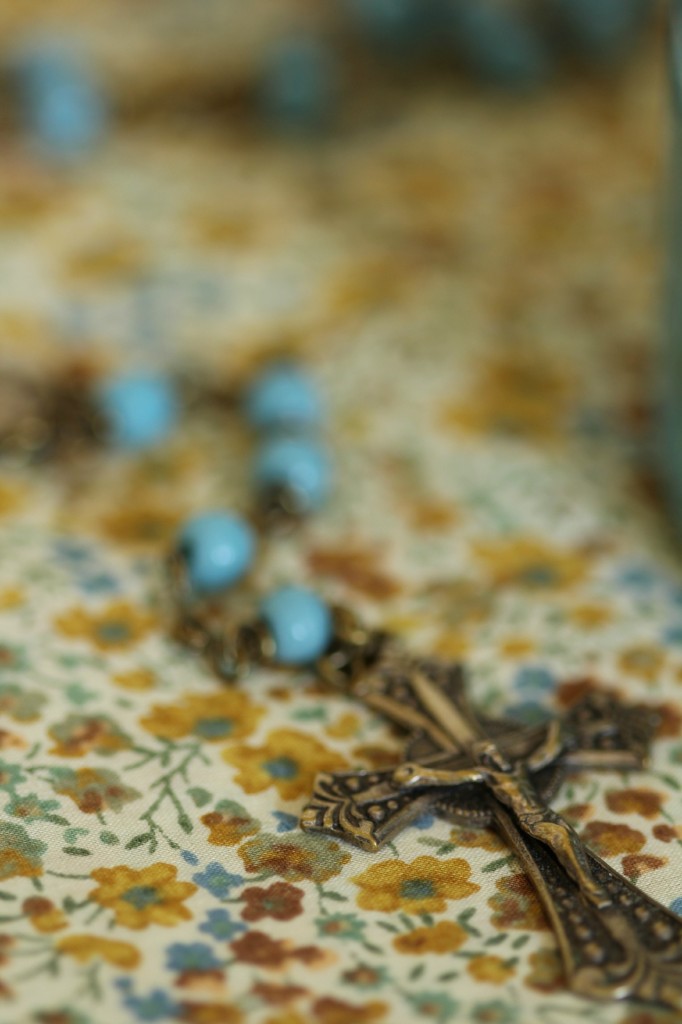 And just like that, my purchases took my blues away.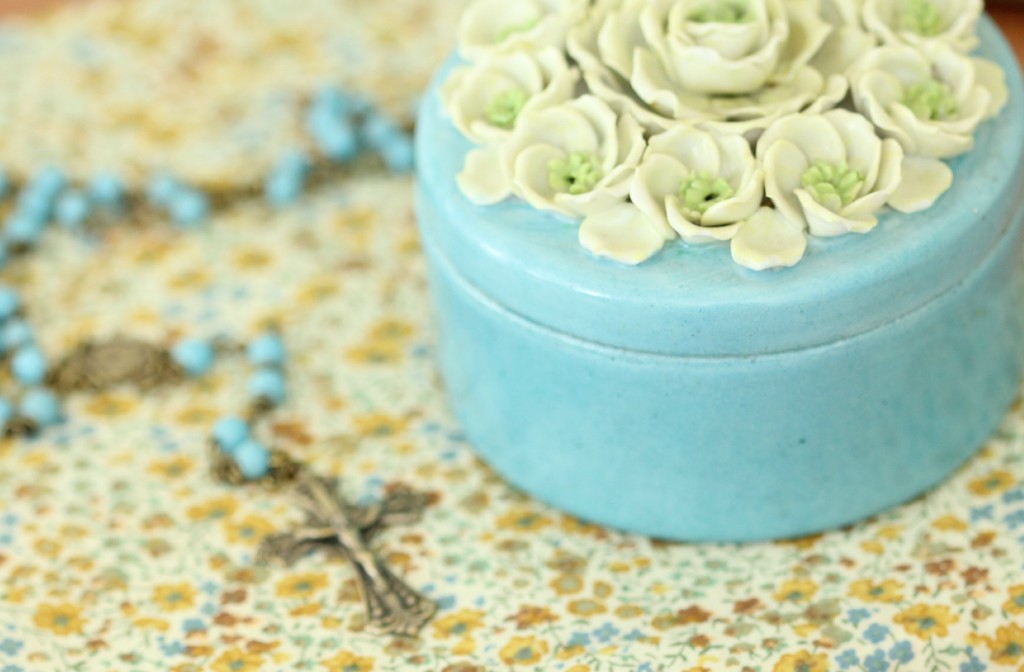 My finds cost me a total of $18.  I would say that was money well spent on retail therapy.
Sharing with: