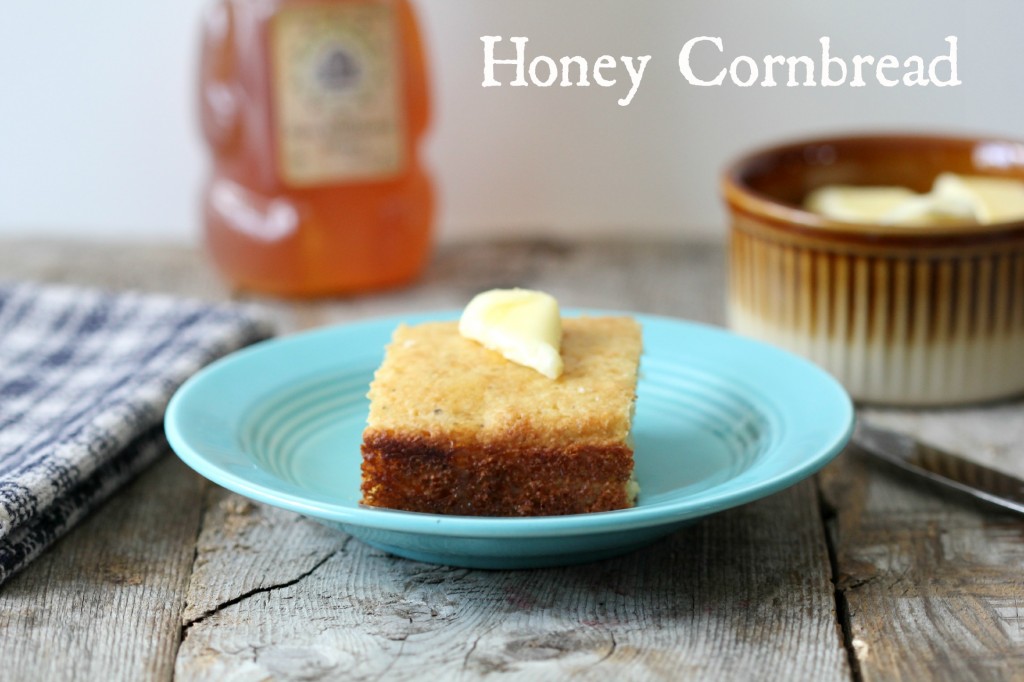 This recipe for honey cornbread is simple and delicious. My husband made a batch this weekend. We enjoyed it with honey and butter and coffee for breakfast.  We also had it with Texas chili for dinner.  It is hearty enough to serve with chili yet perfect for a sweet breakfast treat. It's another recipe handed down from my mother-in-law.  I love seeing her hand writing on these recipes. It makes me feel like she is in the kitchen with me.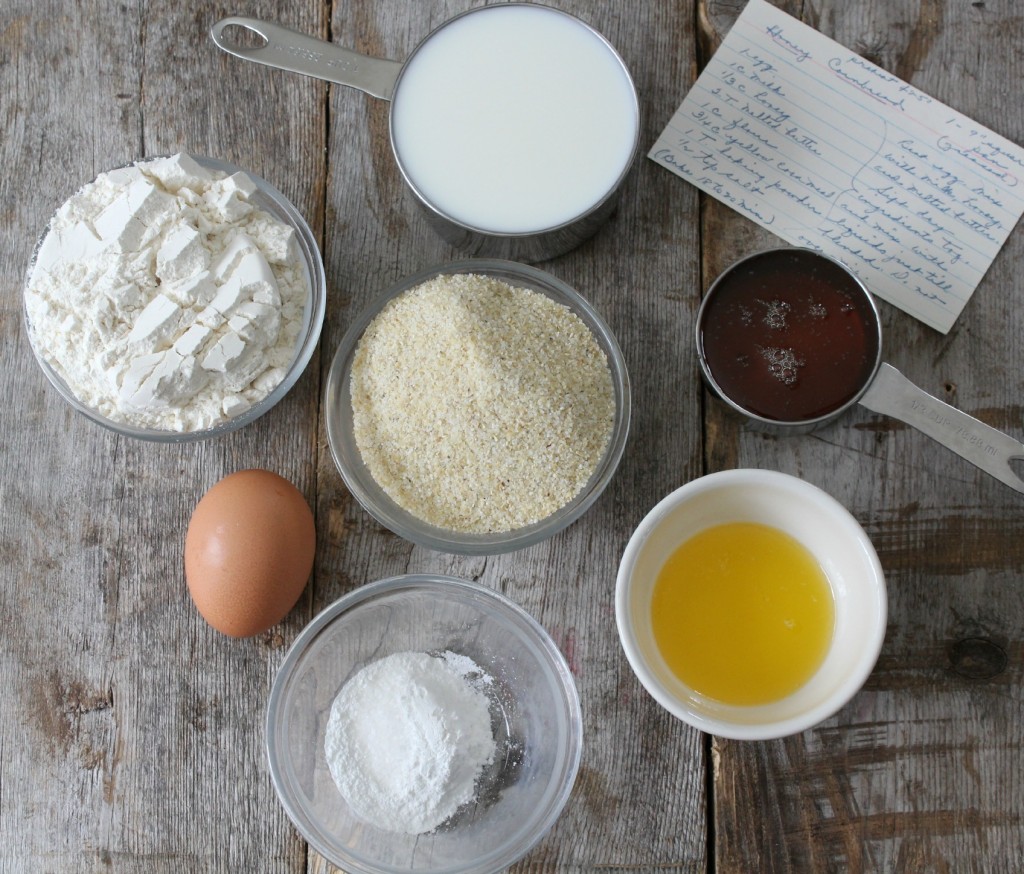 Ingredients:
1 egg, 1 cup milk, 1/3 cup honey, 2 tablespoons melted butter,
1 cup flour, 3/4 cup yellow cornmeal, 1 tablespoon baking powder, 1/2 teaspoon salt
Preheat oven to 425*.  Grease a 9″ square pan.  Beat egg, mix with milk, honey and melted butter.  Sift dry ingredients together, and add to egg mixture just until blended.  Don't over mix.  Pour into greased pan and bake for 18 – 20 minutes.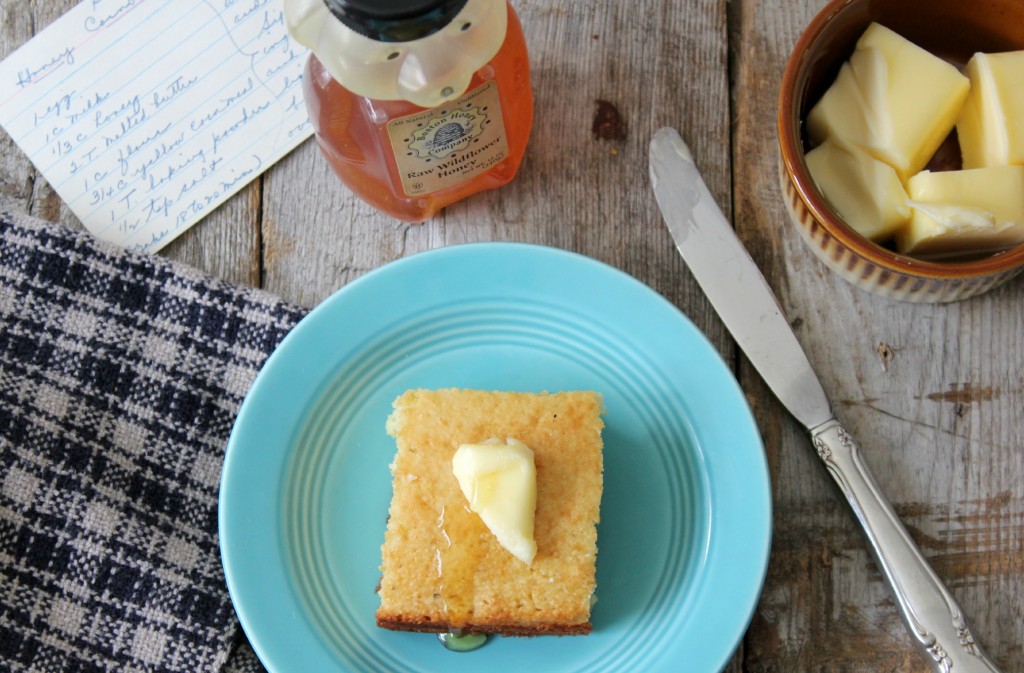 Serve warm with butter and honey.
Here is a printable recipe.
Honey Cornbread

Print recipe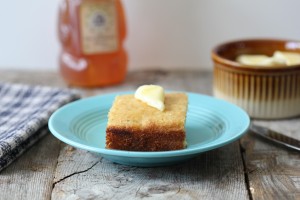 Ingredients
1 egg
1 cup milk
1/3 cup honey
2 tablespoons melted butter
1 cup flour
3/4 cups yellow cornmeal
1 tablespoon baking powder
1/2 teaspoon salt
Directions
| | |
| --- | --- |
| 1. | Preheat oven to 425*. Grease a 9" square pan, set aside. |
| 2. | Beat egg. Add milk, honey and melted butter and mix well. Set aside. |
| 3. | In a medium bowl, sift together dry ingredients. Add dry ingredients to egg mixture and mix just until blended. Do not over mix. |
| 4. | Pour into pan evenly and bake for 18 - 20 minutes. |
| 5. | Serve warm with butter and honey. Enjoy. |
Enjoy,