Ryan Gosling … who?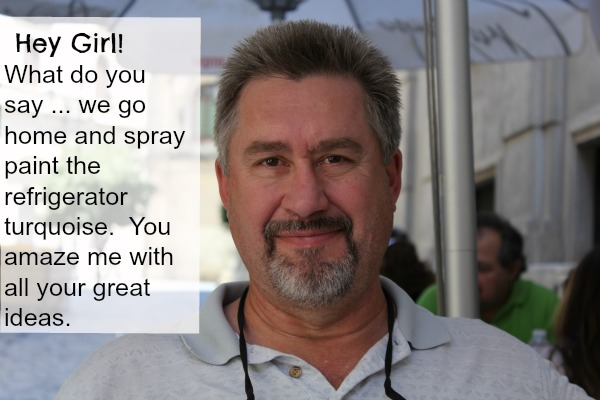 A girl can dream … right?
***
The conversation really went something like this.
Me: I was thinking …
My Husband: Oh no …
Me: Ummm … I thought we could spray paint the refrigerator turquoise.
My Husband: Turquoise … are you serious? … tell me you are kidding! … you ARE kidding, right?
Me: (embarrassed laughter) I'm completely serious … I've never been more serious in my life.
My Husband: But it wouldn't even match anything. 
Me: It would match the light over the sink.
My Husband: (shakes his head and walks away) …
Me: (to myself) Well, he didn't say "no" yet.
Happy Valentine's Day to my husband!  Thanks for putting up with me.
xo,
I thought I'd have a little fun and join the 'Hey Girl' Valentine Party.