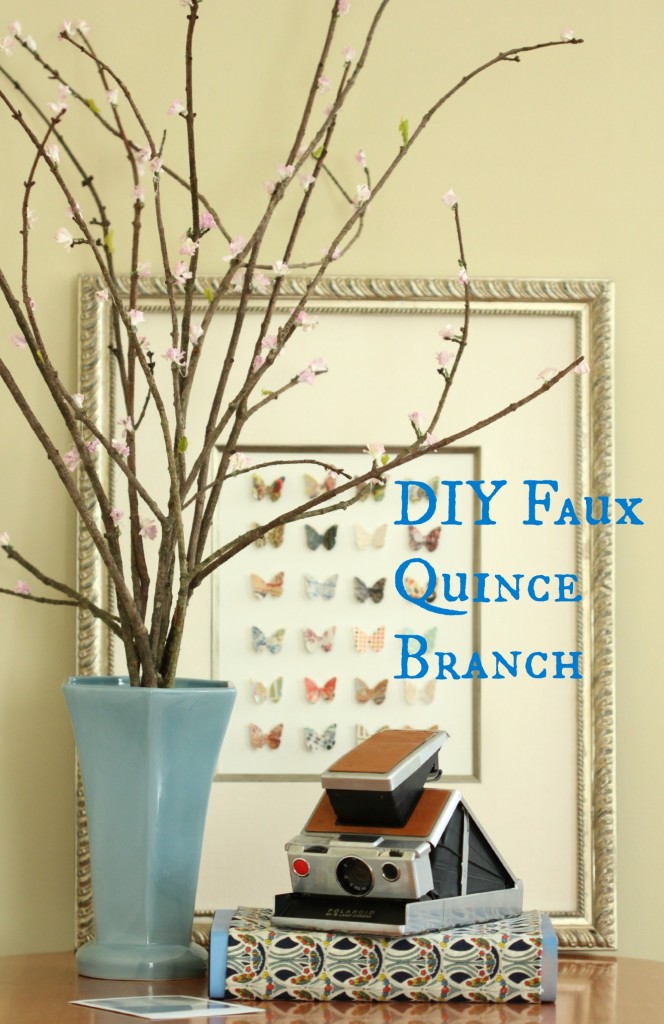 DIY Faux Quince Branch
I feel like it's that time of year when I need to have a reminder that spring is coming.  We are over the hump, but looming snow storms and freezing temperatures make spring feel like it is still so far away. I know Punxsutawney Phil predicted that spring was coming sooner rather than later, but I need some visual reminders around the house.  I love the faux quince branches that Pottery Barn is selling. They almost look real, but at $39.50 a branch they are just not in this girl's budget.  The floral sprays at the local craft stores are less expensive, but they look it too. There lies the problem, but I like a challenge.
I bought a pretty and more realistic looking pink flower spray for $2.50, and grabbed some sticks from my yard.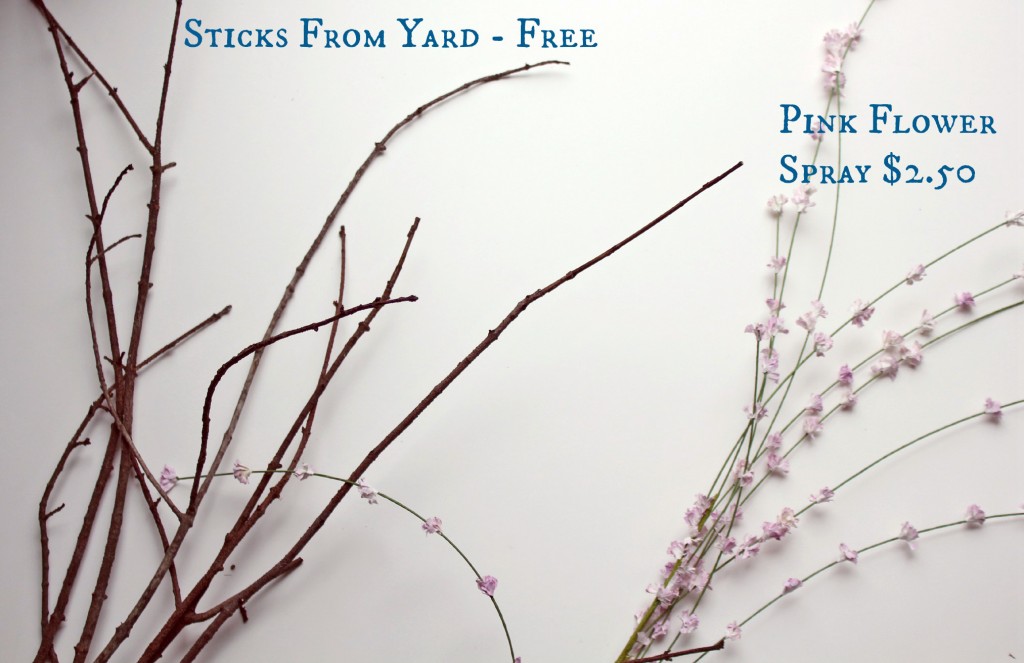 I cut the faux flowers off their stems, some of them even slid off easily.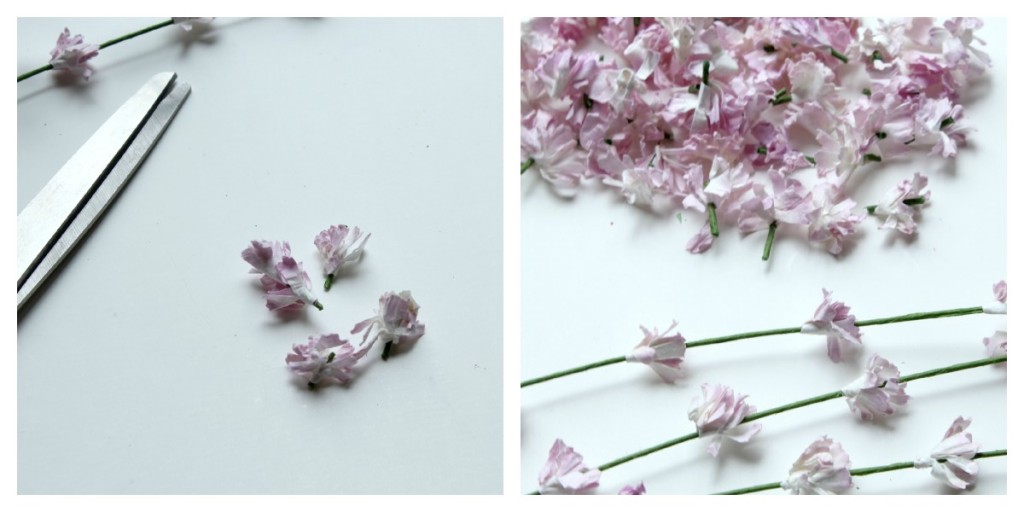 I stood the twigs up in a vase (This made it easier to glue on the flowers.) and hot glued the flowers onto the twigs.  At the last minute I noticed some of the green floral tape had unraveled from the faux stems and I decided to cut little bits of it off, and glue the little pieces to the sticks too.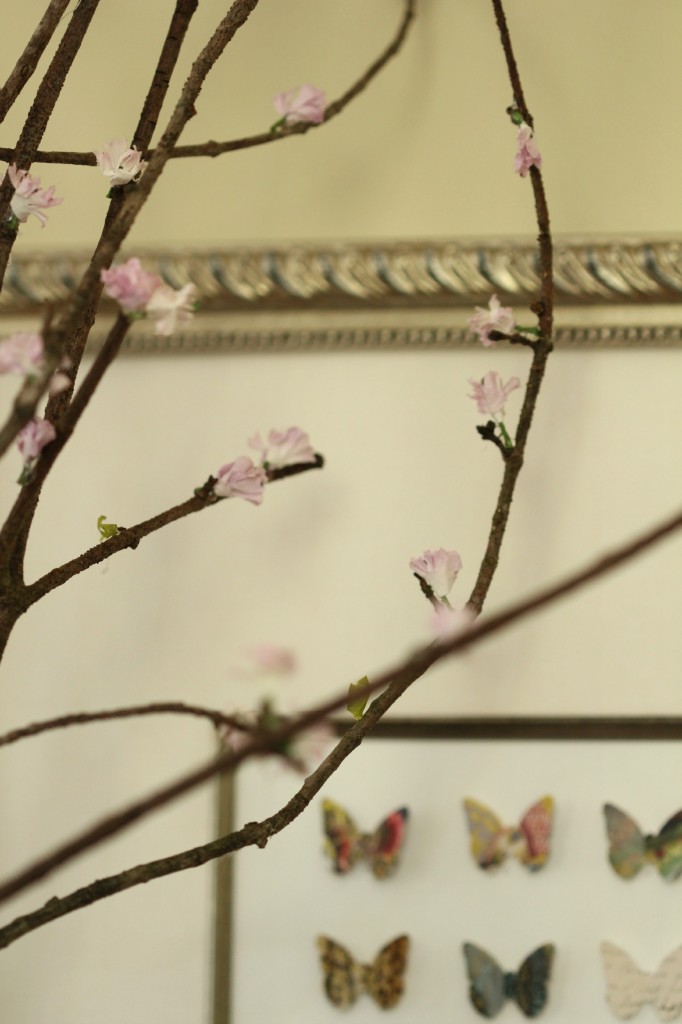 When you are satisfied with how everything looks, then you have to remove all the glue "spider webs".  (I think that's the technical term.) You could do this with any color flower.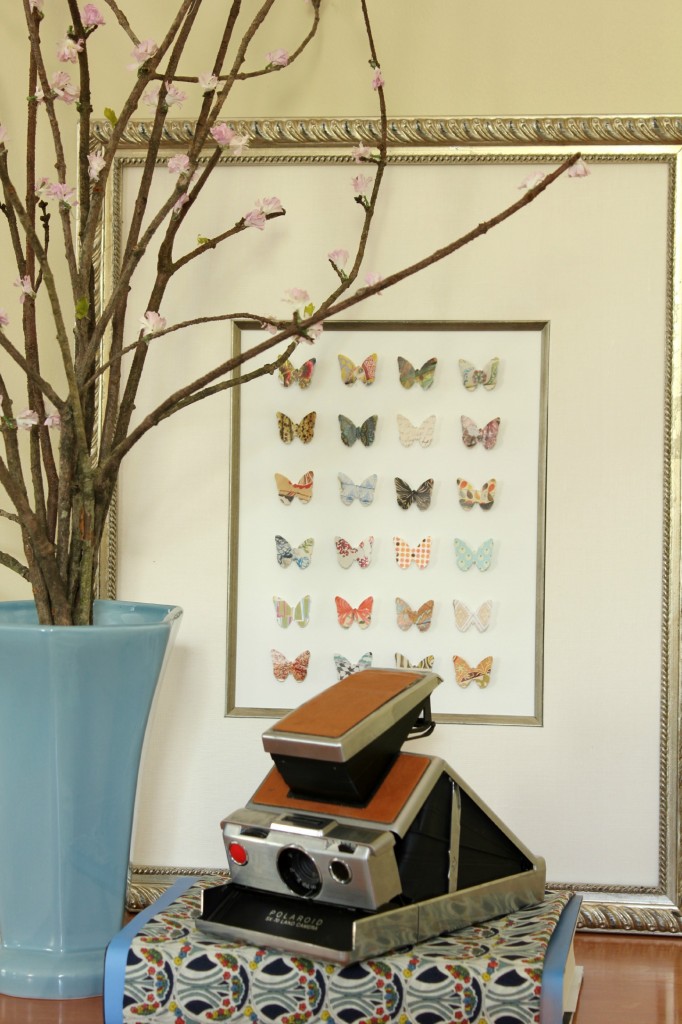 The sticks add that natural element that is missing from the plastic stems.

Sharing with: