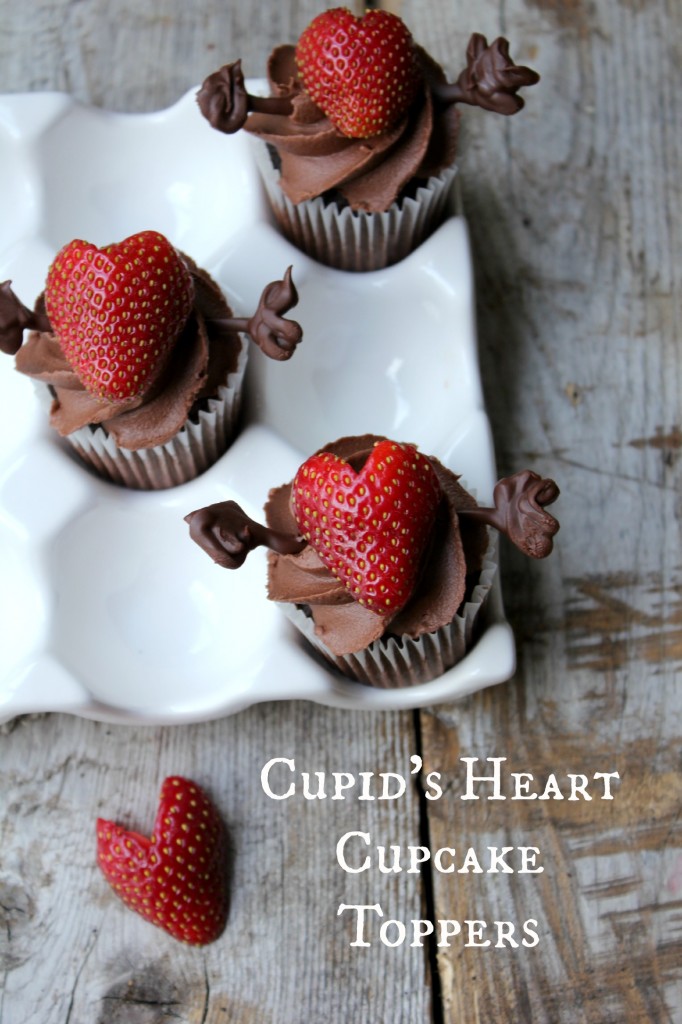 Here is a simple idea for an edible cupcake topper and you propably already have the ingredients in your pantry.
1/2 cup semi-sweet chocolate chips
quart size zip-top bag
6 strawberries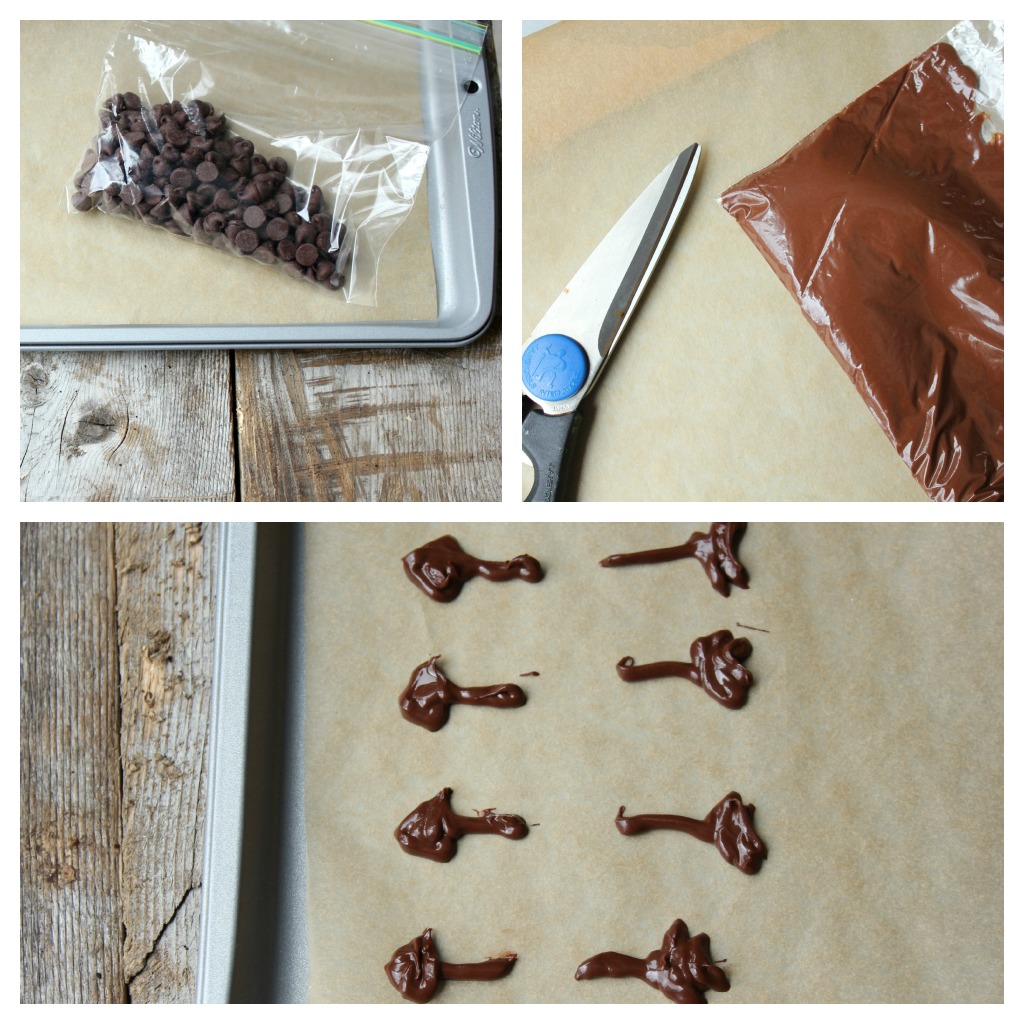 Makes 12 Toppers
Measure 1/2 cup of semi-sweet chocolate chips and pour into a quart size zip-top bag. Microwave power varies, so exact times may need to be adjusted, but I microwaved the chips on high power for 15 second increments kneading the bag between intervals to make sure the chocolate chips were melting evenly.  It took several (about 5) 15 second intervals.  Make sure chocolate is completely melted and uniform in consistency.  (Unmelted chips will clog the bag when you are piping.) Cut off a small corner of the bag and pipe chocolate onto a parchment covered cookie sheet in arrow shapes – one arrow point and one feather end (see above). Make 12 of each. Let them cool completely.  I refrigerated mine.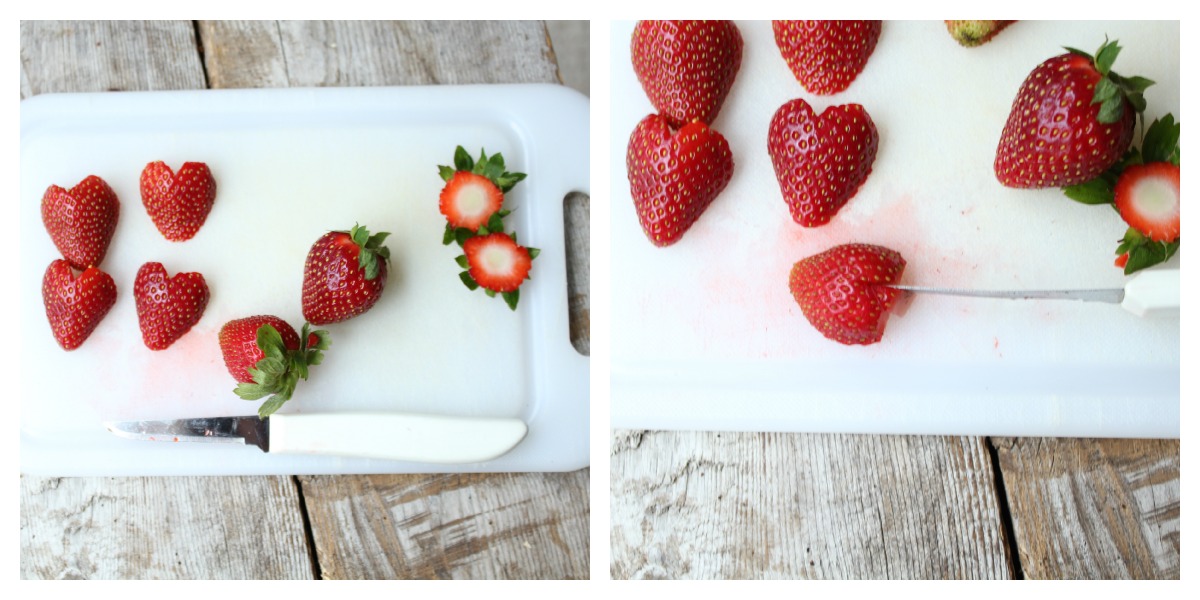 While arrows are cooling, Cut the tops off 6 strawberries.  Cut the strawberries in half and cut a v shape from the center of each  (see above).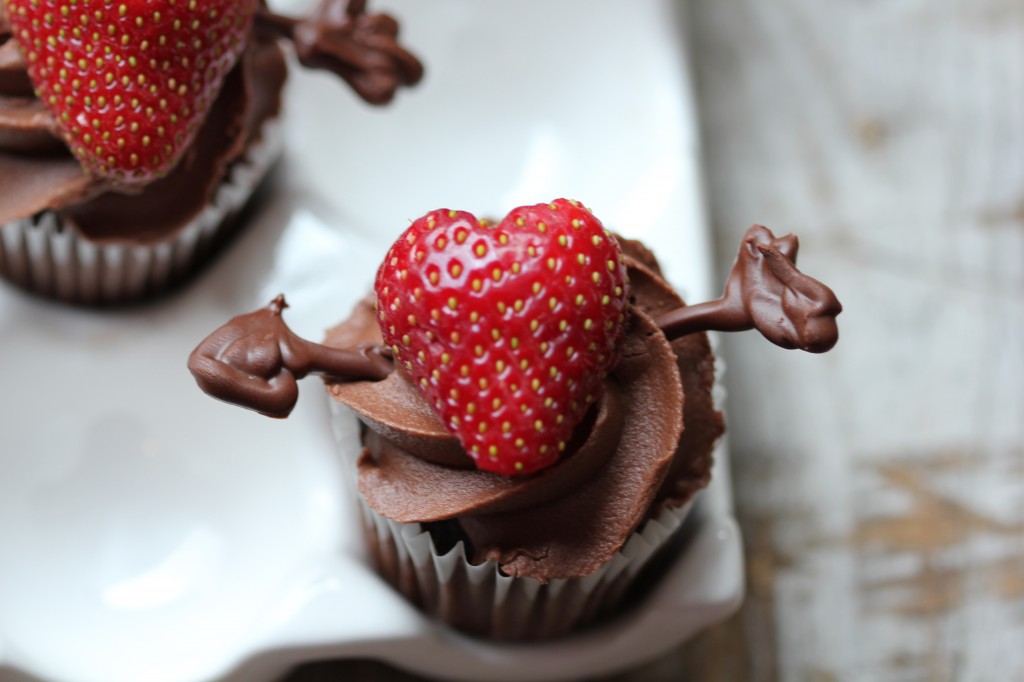 Place and arrow tip and feather into the frosting of 12 cupcakes and place a strawberry heart on top of each.
Enjoy!
Sharing with:
Funky Junk Interiors